On April 10, Great Wall Motor Company Limited (stock code: 601633.SH, 02333.HK; hereinafter referred to as GWM) released its production and sales data for March 2022. In March, GWM sold 100,930 new vehicles, up 43% MoM, of which 10,535 were sold overseas, up 30.8% compared with the statistics last year. In the first quarter of this year, GWM sold 283,500 units, with 29,322 units sold overseas. Among them, the proportion of models based on the three technical brands of L.E.M.O.N, TANK and COFFEE has reached 70.4%, and the proportion of intelligent models has reached 84.5%. Next, GWM will continue to make efforts in the market of each category, and to push the brand upward continuously with more high-value and intelligent products.
Currently, the pandemic in Shanghai, Jiangsu, Jilin and many other places affected a number of GWM parts suppliers, and resulted in limited factory capacity. GWM is working with its supply chain partners to proactively tackle the issues and minimize the impact.
New Models Hitting the Market, "Future Technology" and "Co-Creation" by Brands Provide New Ecology for Users
In March, the sales of GWM's five brands increased across the board. Also, each brand continued to strengthen the interaction with users through the "Future Technology" and "Co-Creation", providing a new ecosystem for consumers of various circles.
HAVAL brand sold 54,534 units in March, an increase of 29.9% from the previous month. Among them, HAVAL H6 sold 21,633 units, HAVAL DARGO sold 9,313 units and HAVAL Shenshou sold 4,598 units. On March 16, the co-creation ecology of HAVAL brand was further enhanced, with strategic-level cooperation kicked off with Wukong Travel Group and Dream Castle Culture Co., Ltd. HAVAL will focus on the travel scenarios of young users of Generation Z and integrate online and offline resources such as products, services and data to jointly create a dream car life of the industry.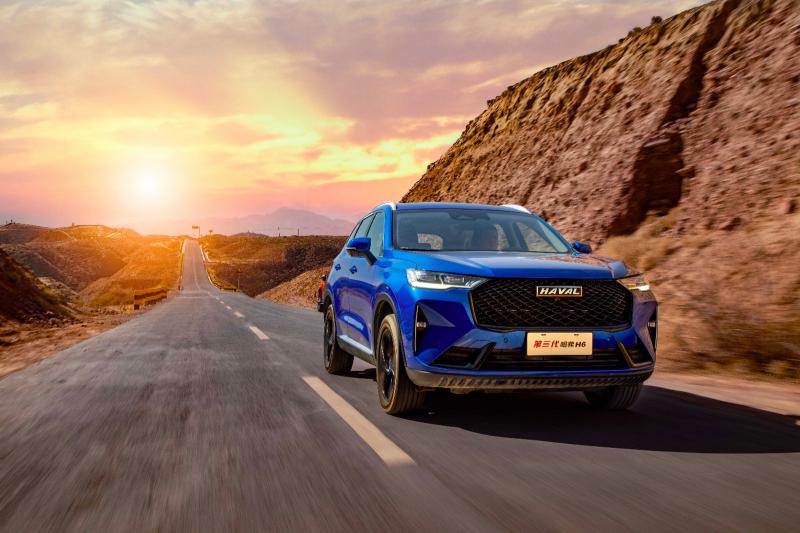 3rd Gen HAVAL H6
ORA brand sold 14,264 units in March. Among them, ORA GOODCAT sold 6,374 units, up 56.8% MoM, and the cumulative sales from January to March were 19,460 units, with a 240% year-on-year jump in sales of a single model. From March, the 2022 ORA GOODCAT started to take orders. Based on the profound insight into the needs of contemporary women with automobiles, the 2022 GOODCAT innovatively launched the "1+N" customization mode, providing optional packages such as intelligent driving assistance and Morandi color, giving the right of choice to ladies.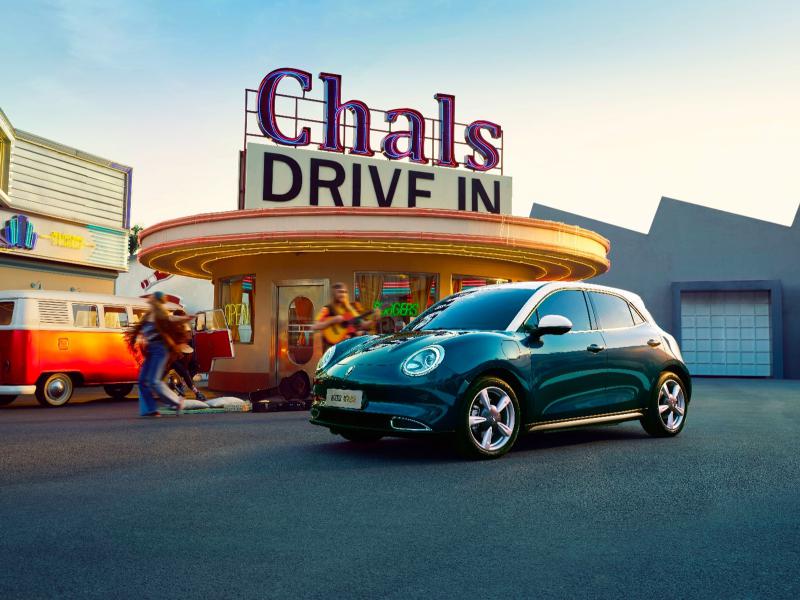 ORA GOODCAT
WEY sold 4,755 units in March, up 7.3% MoM. WEY's cumulative sales from January to March this year were 14,285 units, showing a steady increase. As the masterpiece with intelligent DHT and COFFEE, Mocha DHT-PHEV has created a new category of "0 anxiety intelligent electric vehicle" and sold more than 500 units in March. It features the full-stack self-developed NOH advanced intelligent driving and 204 km WLTC ultra-long pure electric range, reflecting the strength of "0 anxiety intelligent electric" high-end new energy SUV, which is the first step for WEY to enter the high-end new energy market above RMB300,000. In addition, the Latte DHT, as the star model of the WEY COFFEE series, remains popular, with sales continuing to grow. 2,576 units were sold in March, an 8% increase from the previous month, which is well recognized by the market.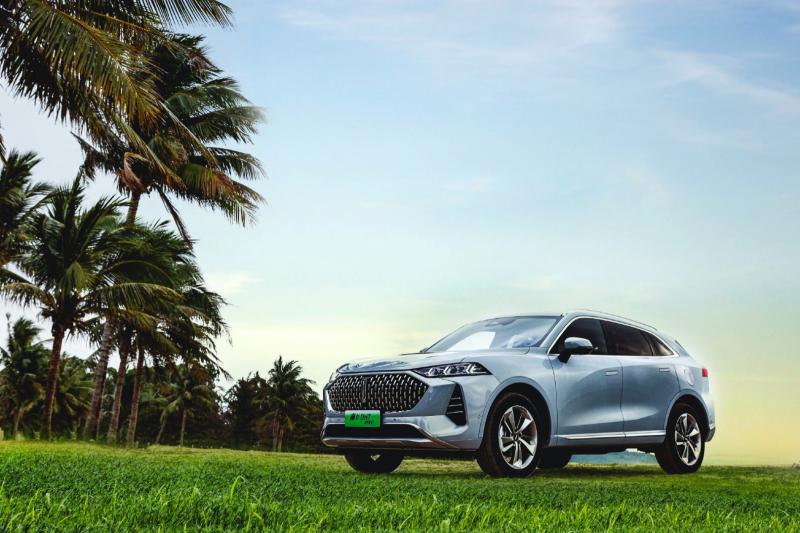 Mocha DHT-PHEV
The TANK brand sold 8,922 units in March, with sales of its star model, TANK 300, up 38% MoM. As a mid-to-large business luxury SUV, TANK 500 has been officially launched in March, and the first batch of vehicles is expected to start delivery in mid-to-late April. As the first product of TANK brand business luxury series, TANK 500 created a new category with the brand proposition of "Toughness and Tenderness", and is expected to break the dominance of foreign brands of large-displacement off-road SUVs with hard-core strength, and redefines the standard of mid-to-large business luxury SUVs.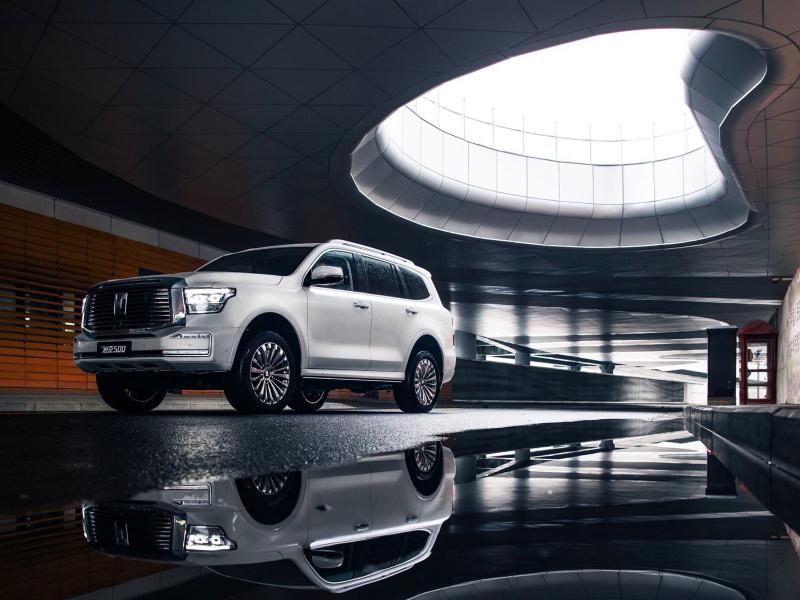 TANK 500
GWM Pickup sold 18,455 units in March, including 14,500 units of POER, up 70.4% MoM, reigning as the top-selling pickup. On March 22, another globalized product of POER, the fashionable commercial pickup Jingangpao, was launched, which represents GWM's new category innovation. The new model can be driven by gasoline or diesel, equipped with a variety of different versions of two-wheel drive and four-wheel drive, uniting multiple industries to expand the new industry and achieve co-creation, sharing and win-win with users.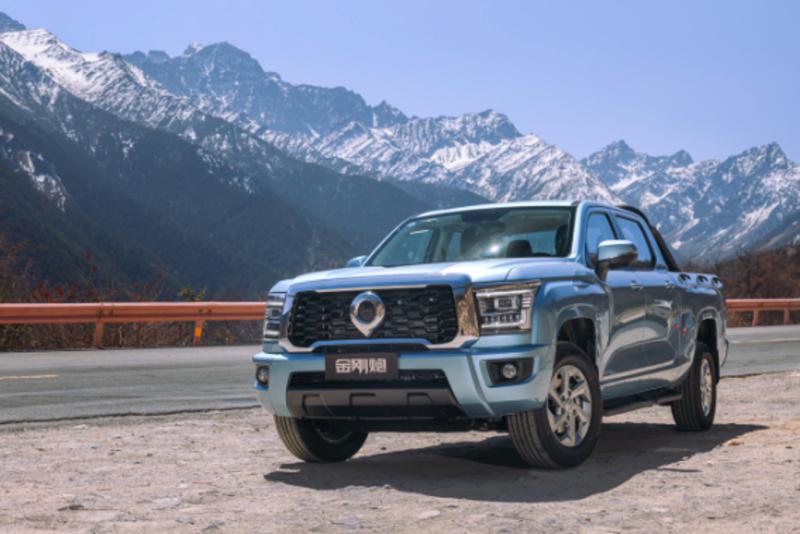 Jingangpao
BEV, HEV and PHEV Models were Unveiled Overseas, Soon to be Available
From March 21 to April 3, GWM brought HAVAL H6 HEV, HAVAL H6 PHEV, HAVAL JOLION HEV and ORA GOODCAT to the stage in the 43rd Bangkok International Motor Show in Thailand, and ORA GOODCAT GT and TANK 300 HEV concepts were presented for the first time in the Thai market. This year, GWM will continue its efforts in the Thai market by launching a variety of new energy models. At the same time, GWM will expand and improve its sales and charging service network to bring Thai consumers more valuable new energy models in multiple categories.
GWM Made Appearance at 43th Bangkok International Motor Show
In the South African market, GWM has also excelled in many aspects. Relevant statistics show that in 2021, GWM's cumulative sales in the South African market reached a record high of nearly 20,000 units, up 106% year-on-year. Globalized models such as the 3rd Gen HAVAL H6, HAVAL JOLION and POER were sought after by consumers and sales continued to rise. According to the latest disclosed data of the Automobile Association of South Africa, in January and February 2022, GWM 3rd Gen HAVAL H6 had a 15% market share in the compact SUV segment in South Africa, maintaining the top sales position.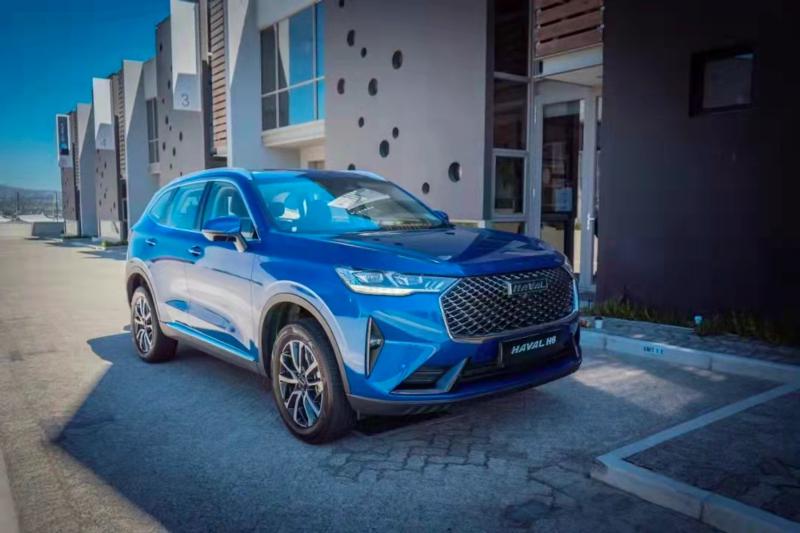 GWM 3rd Gen HAVAL H6
In the field of technology innovation, the GWM 1.5T L.E.M.O.N hybrid DHT system won the "China's Top 10 Best Engine Award" for 2021 on March 26. This was the eighth time GWM had won this award and the first time with a hybrid system. This most influential professional award in China's automotive industry represents the industry's and market's recognition of the continuous core technology breakthroughs achieved by GWM.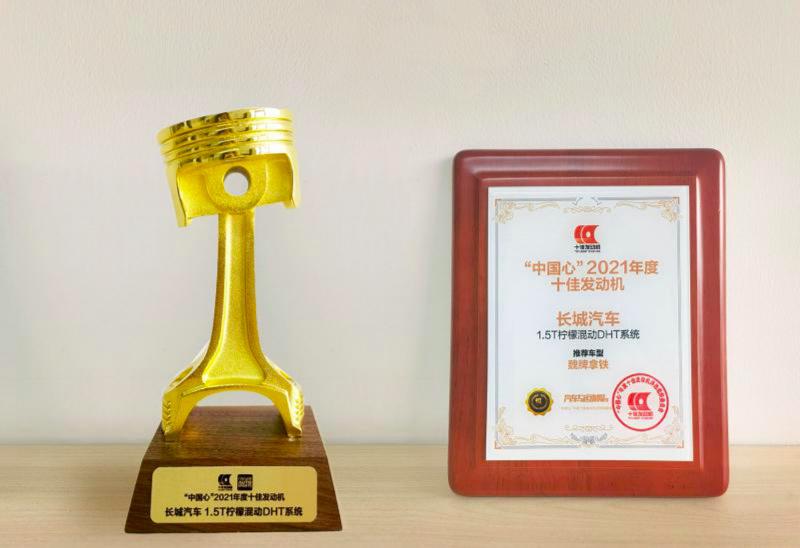 GWM 1.5T L.E.M.O.N Hybrid DHT System Won the "China's Top 10 Best Engine Award" for 2021
With category innovation to consolidate the foundation of development and with global development to release growth potential, in 2022, GWM will continue to accelerate its transformation into a "global intelligent technology company" and keep pushing the brand upward continuously.