At present, due to the impact of COVID-19 in China, many aspects such as supply chain and logistics are restricted, and production and sales are affected. GWM is actively communicating with various parties trying to tackle with the challenges. A marked improvement is expected in May.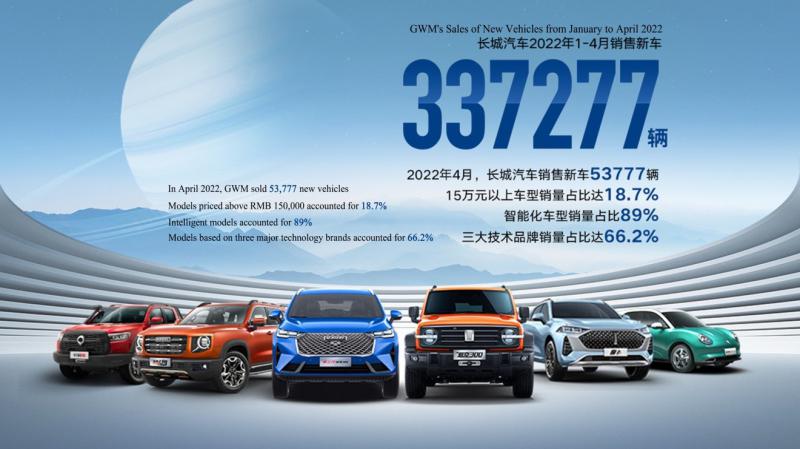 In April, HAVAL brand achieved a sales volume of 29,125 vehicles, ORA brand 3,088 vehicles, WEY brand 2,293 vehicles, TANK brand 6,065 vehicles; and GWM Pickup 13,206 vehicles.
Adhere to the user-centered concept and managed to get more technological achievements recognized by the market
At present, through the layout of the whole industrial chain, GWM has been investing heavily in R&D, and continuously applying the latest technological achievements to mass-produced models. This has been recognized by more and more consumers. Now, the proportion of sales of high-value and intelligent products has been increasing. The sales of models priced above RMB 150,000 account for 18.7%, and the sales of models based on the three major technology brands of L.E.M.O.N, TANK and COFFEE account for 66.2%. The proportion of intelligent models has reached 89%.
L.E.M.O.N Hybrid DHT has been continuously recognized by the industry for its technical advantages of "all scenarios & all speed ranges, high efficiency & high performance". The HAVAL Shenshou DHT supported by L.E.M.O.N Hybrid DHT technology will soon be available for consumers. The HAVAL Shenshou DHT will be equipped with a 1.5T+DHT130 HEV powertrain, with a comprehensive driving mileage of up to 1,000 km and a comprehensive fuel consumption as low as 5.5L/100km.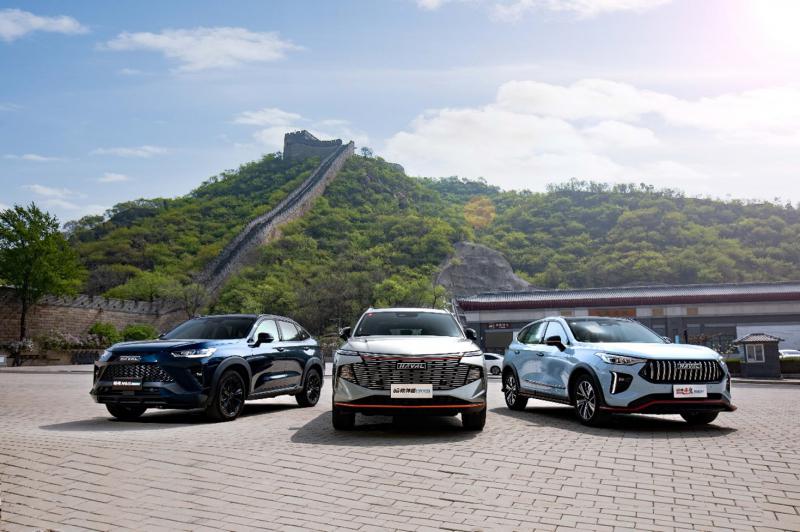 HAVAL Series Products Supported by L.E.M.O.N Hybrid DHT Technology
In addition, the scientific and technological achievements of GWM have been continuously recognized by different parties. WEY Mocca won the only award of the 3rd China Intelligent Vehicle "Horizon Cup" - Intelligent Model of the Year. In the Insight Report on the Development Trend of China's Intelligent Vehicles in 2022 officially released by Autohome Research Institute and 21st Century New Automobile Research Institute, WEY Mocca won the first place in the 2021 intelligent driving scoring with a high score of 86.8, leading all new leading forces and global luxury brands. TANK 300 won the "Best Intelligent Driving" award at the China Automotive Grand Ceremony hosted by China Media Group, fully demonstrating the product strength and technical background of GWM among the intelligent vehicle counterparts.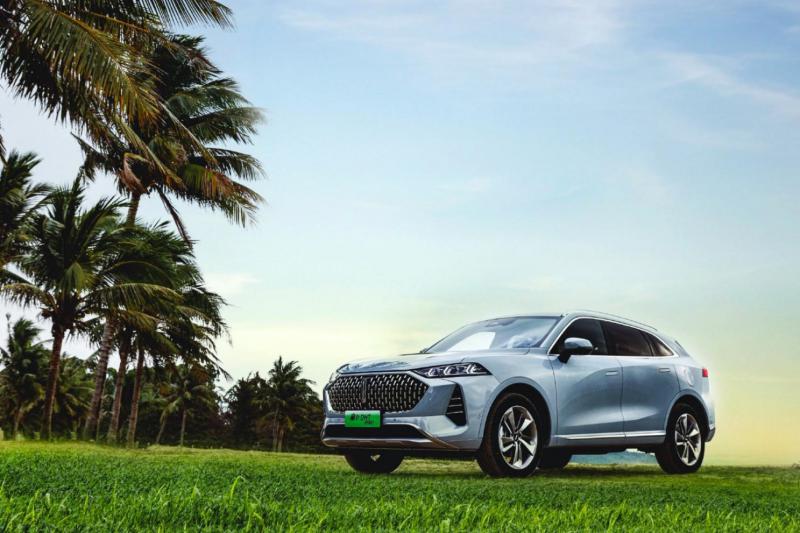 WEY Mocca DHT-PHEV
For a long time, GWM has been adhering to the user-centered concept and bringing users in market segments with products that are more in line with their expectations through category innovation.
2022 ORA GOODCAT is a brand-new model upgraded based on market demand. After it was open for pre-order, its pre-order volume quickly exceeded 10,000. In addition to the opening of the innovative "1+N" customization mode, 2022 ORA GOODCAT leaves the option to users, and its comfort features are more comprehensive and advanced. The two premium models of 2022 ORA GOODCAT with different driving mileages are both equipped as standard with induction-type electric liftgate, electrically heated steering wheel, electric front seats with ventilation, heating and massage functions, and other advanced features, further expressing its care and consideration for female users. In the meanwhile, the first female-oriented model of ORA, Ballet Cat, is expected to hit the market in mid-June.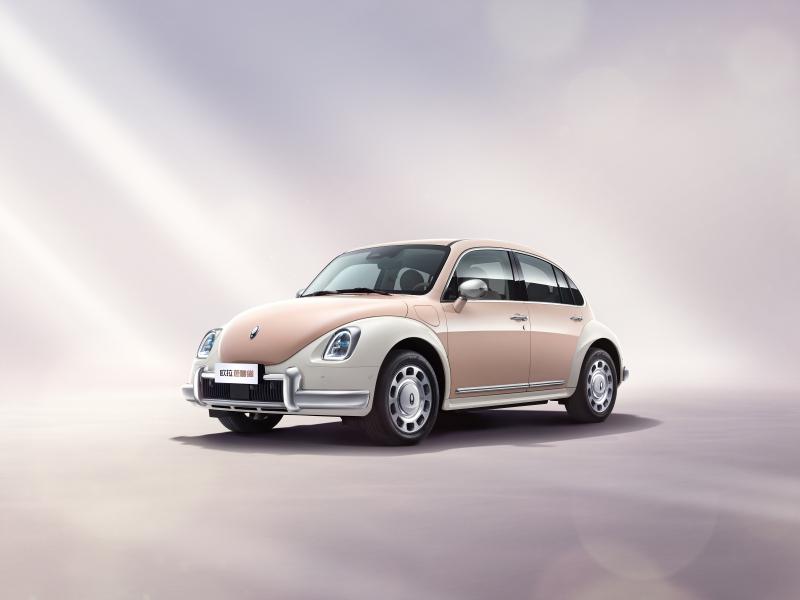 ORA Ballet Cat
In April, on the first anniversary of the establishment of TANK brand, the much-anticipated medium-to-large business luxury SUV, TANK 500, was officially delivered. With its strong power, luxury space, intelligent technology and hard-core off-road strength, TANK 500 offers a driving and riding experience comparable to the million-yuan-level vehicles, meeting the needs of users for high-quality travel in all scenarios such as business, family, travels and off-road scenarios, and opening up a new category market with the brand proposition of "Toughness and Tenderness".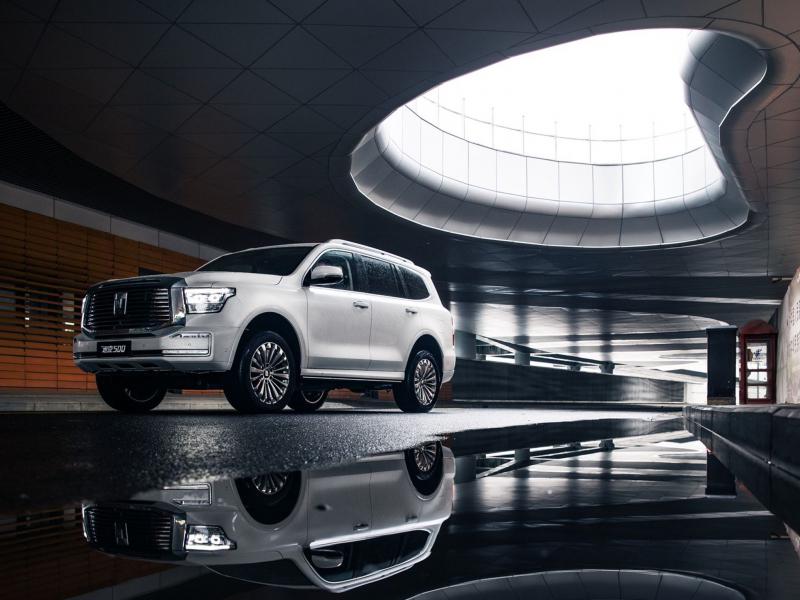 TANK 500
GWM Pickup keeps setting new industry records. Recently, the 300,000th finished vehicle of GWM POER Pickup officially came off the production line in GWM's Chongqing Smart Factory. This brand became the first Chinese high-end pickup brand with a production output over 300,000 vehicles. From zero to 300,000, it took only two years and eight months for GWM POER Pickup to set a speed record. At the same time, the trailer version of POER Passenger Pickup and Commercial Pickup with C6 trailer qualification was also officially launched, unlocking all scenarios of pickup life for users. At present, GWM's POER Pickup has been launched in more than 50 countries on four continents around the world. It is another historic breakthrough in China's pickup industry that the 300,000th finished vehicle of GWM POER Pickup came off the production line. It is also a result of global development and an achievement of insight into user needs and co-creation with global users.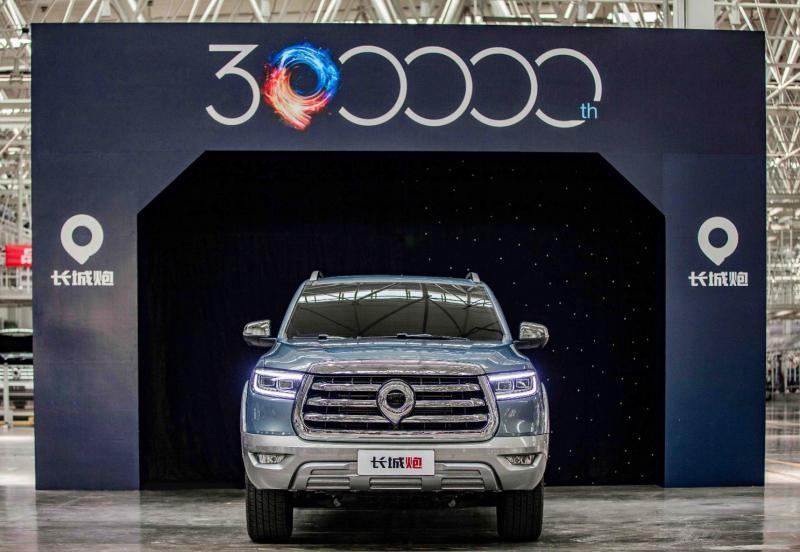 The 300,000th Finished Vehicle of GWM POER Coming off the Production Line
Rising abruptly based on its accumulated strength and promoting the brand premium with technological innovation
Through technological innovation, GWM has not only obtained numerous patents, but also made breakthroughs in the overall arrangement of intelligent core technologies such as autonomous driving.
According to the data released by Autopat, the number of disclosed automotive patents in China maintained a steady growth trend in 2021. In the list provided by Autopat, GWM has 3,710 disclosed patents and 3,256 granted patents, ranking first among China's private automobile enterprises. In the field of new energy vehicles, GWM has 1,301 disclosed patents and 914 granted patents, ranking first among China's automobile enterprises. This provides a strong guarantee for GWM to transform into a "global intelligent technology company".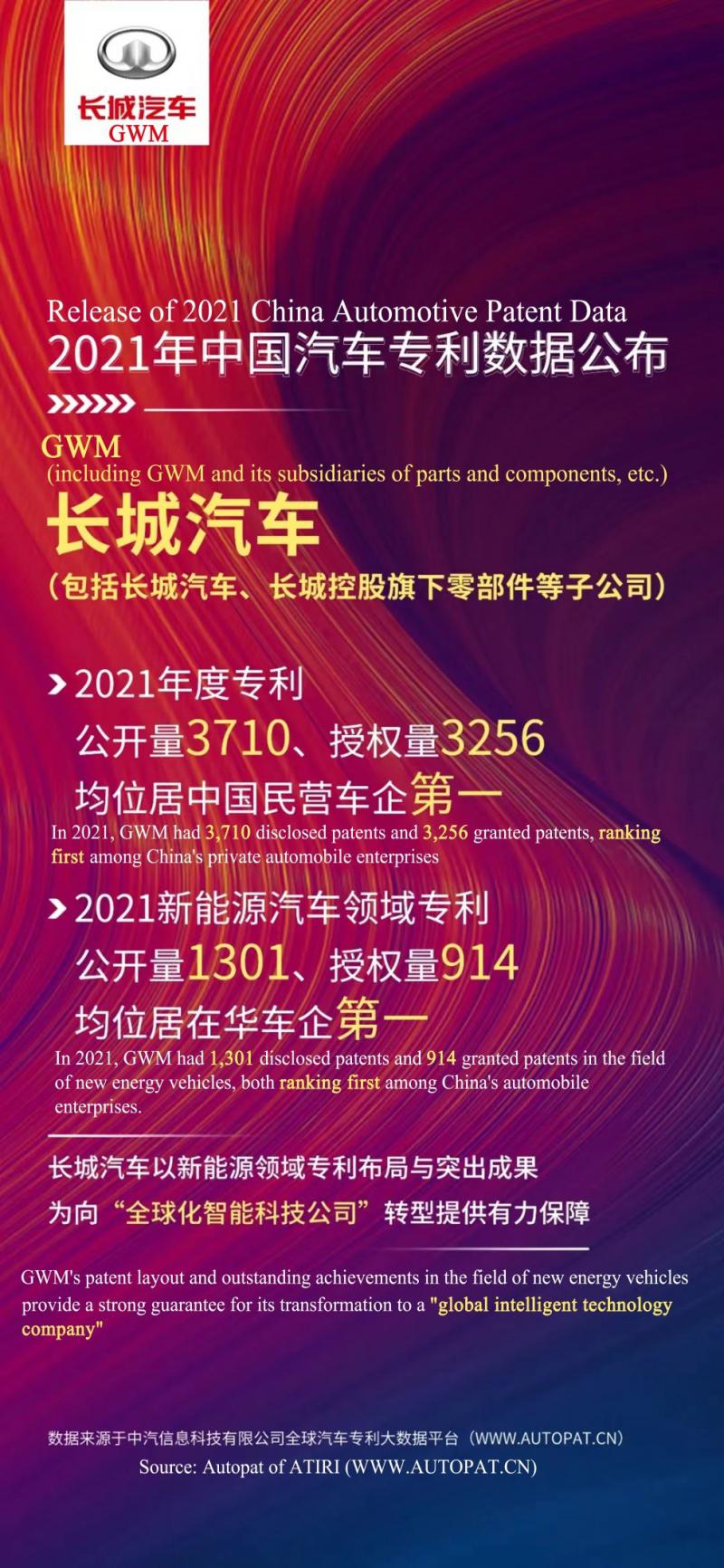 As a company under GWM that focuses on the R&D of autonomous driving, Haomo.AI recently released its "NOH" (Navigation on HIPilot, high-speed intelligent pilot assisted driving) supported by HPilot 3.0. "NOH" is equipped with an ultra-high computing capacity chip with an AI capacity of 360T, a cache of 144M, and a CPU computing capacity of 200K + DMIPS. It is also equipped with 2 laser radars, 12 cameras and 5 millimeter-wave radars, realizing the safety redundancy of the entire assisted driving perception system to the greatest extent. "NOH" can realize such main functions as auto lane change and overtaking, traffic light recognition and vehicle control, complex intersection passing, unprotected left and right turns in the urban environment according to the driving route provided by navigation. It can also deal with complex urban traffic scenarios such as short-distance cutting-in, vehicle congestion and lane occupation, intersections, roundabouts, tunnels and overpasses. GWM models supported by "NOH" will be officially launched in the near future.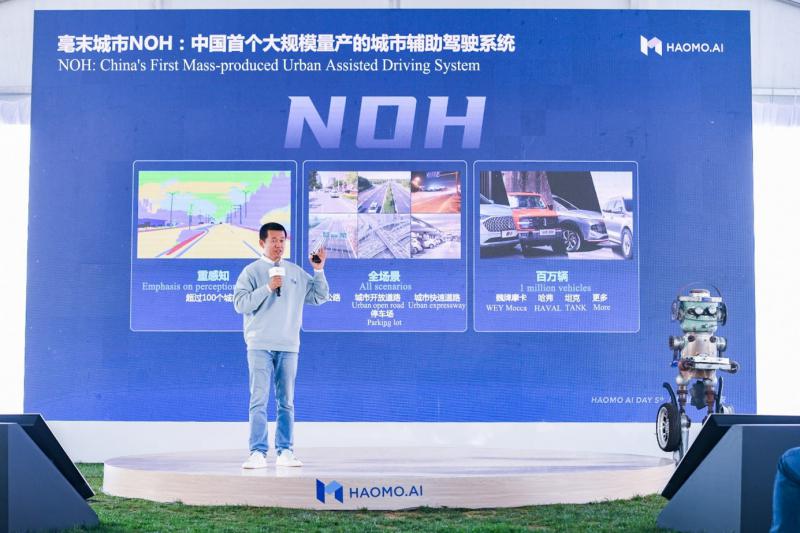 Haomo.AI, an Autonomous Driving Company Affiliated to GWM, Releasing "NOH"
GWM is also continuously strengthening its overall arrangement of intelligent core technologies. Recently, Wuxi Base Project for the production of core intelligent components of GWM's vehicles, was officially signed, with a total investment of RMB 3.1 billion. This base will be located in Huishan District, Wuxi City, Jiangsu Province, and operated by Exquisite Automotive Systems Company Limited, an independently operated wholly-owned subsidiary of GWM. After this base is completed and put into operation, it will realize a production capacity of 1.1 million sets of EAS air suspension systems and 2.6 million sets of EDC electronically controlled suspension systems, providing an estimated annual output value of RMB 10 billion and more than 1,000 jobs. Compared with traditional suspension systems, the active suspension can intelligently adjust the vehicle posture in real time according to the specific road conditions, and it can improve the comfort, manoeuvre stability, safety and passing ability of the vehicle, bringing customers the ultimate driving experience.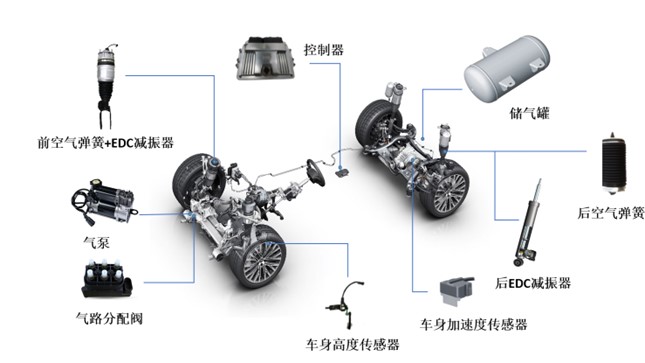 Intelligent Active Suspension System
In 2022, GWM will continue to accelerate its transformation into a "global intelligent technology company" and keep promoting the brand premium with category innovation to consolidate the foundation of development and with global development to unleash growth potential.