On August 26, the 25th Chengdu International Automobile Exhibition (Chengdu Motor Show 2022) kicked off. GWM made an appearance with HAVAL, WEY, ORA, TANK, POER, and SAR, exhibiting a series of new models and aiming to have more market shares of new energy vehicles.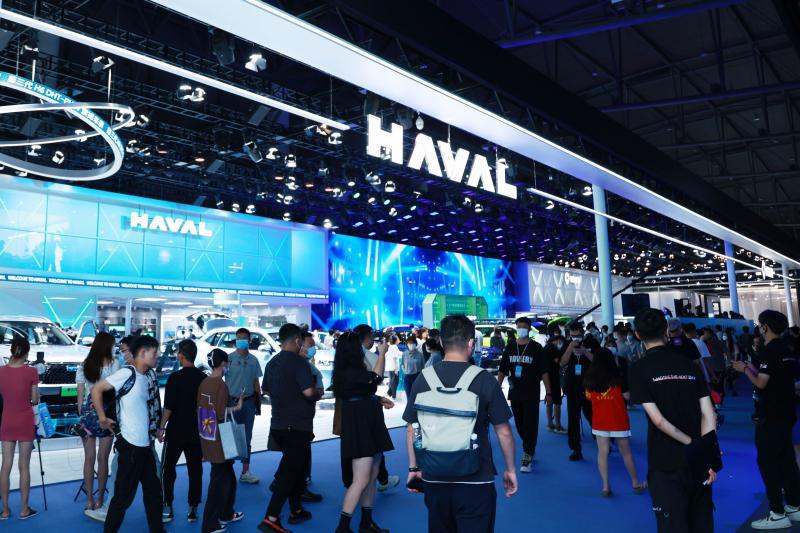 With a strong lineup of sub-brands, GWM goes all out to transform into a new energy carmaker
The booth of scenario-based experience attracted a great many visitors by virtue of HAVAL's new energy models, TANK 300 HEV, TANK 500 PHEV, Mocha DHT-PHEV Lidar version, Balei Mao, Shandian Mao, Shanhai Pao, Mecha Dragon(These names are Chinese Pinyin, used in China only), and other major products. As a result, the new energy vehicles of GWM made Chengdu Motor Show 2022 reach a climax.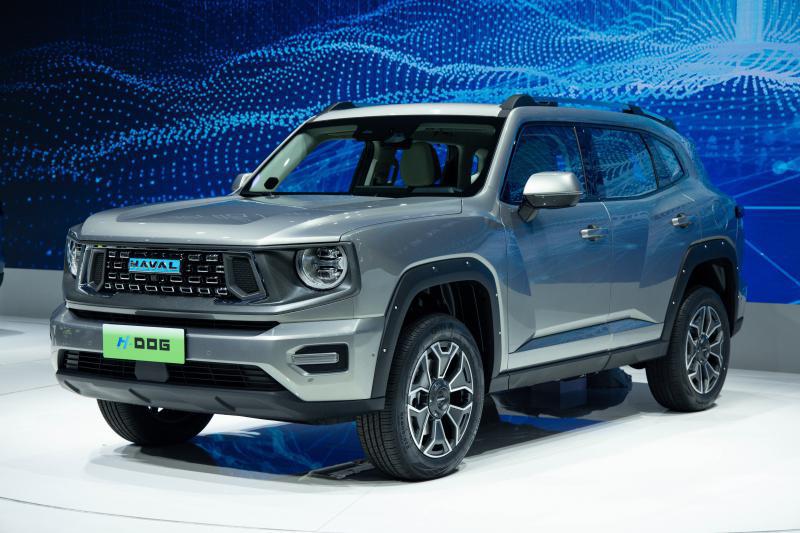 With the new brand positioning of " New Energy SUV Expert ", HAVAL unveiled its new energy models, represented by HAVAL H6 Super Hybrid DHT twins, and HAVAL H-DOG, its third product in HAVAL's "dog" family.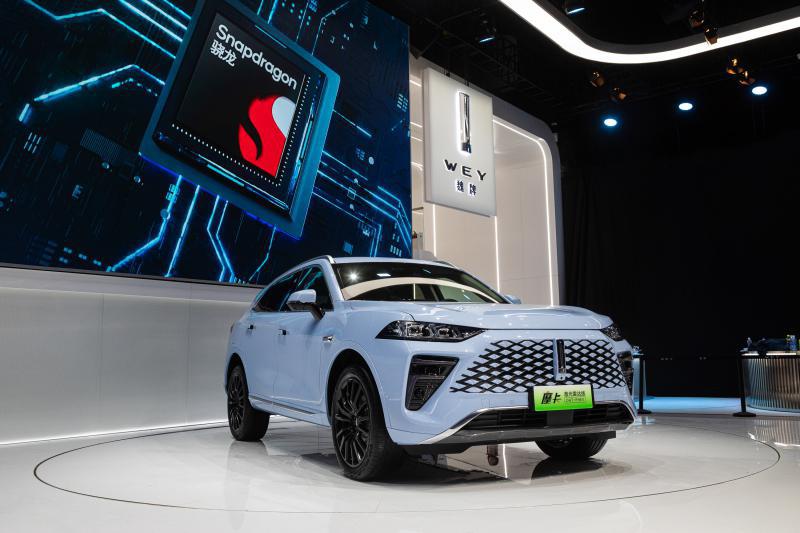 As the first electric hybrid SUV of 3/4 scale, HAVAL H-DOG features a novel aesthetic design, aiming to truly meet users' demands for "driving on urban roads and having an off-road vehicle and electric vehicle" through more comfortable driving space, more powerful performance, and off-road advantages far beyond its counterparts.
HAVAL H-DOG features a 1.5T+DHT-PHEV powertrain, with a total torque of 530 N·m and total power of 240 kW. It is also equipped with BorgWarner's intelligent electronic control four-wheel-drive system, as well as professional off-road configurations of 2 differential locks and 9 all-terrain modes, thus meeting users' demands for fashionable and adventurous travel in an all-round way. HAVAL H-DOG will continue to adhere to the innovation concept of pioneering Dog-series and help users explore a broader radius of life.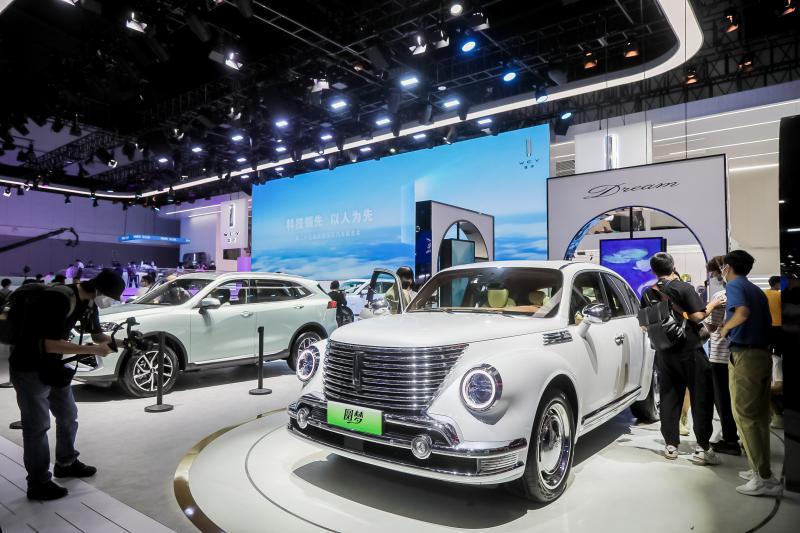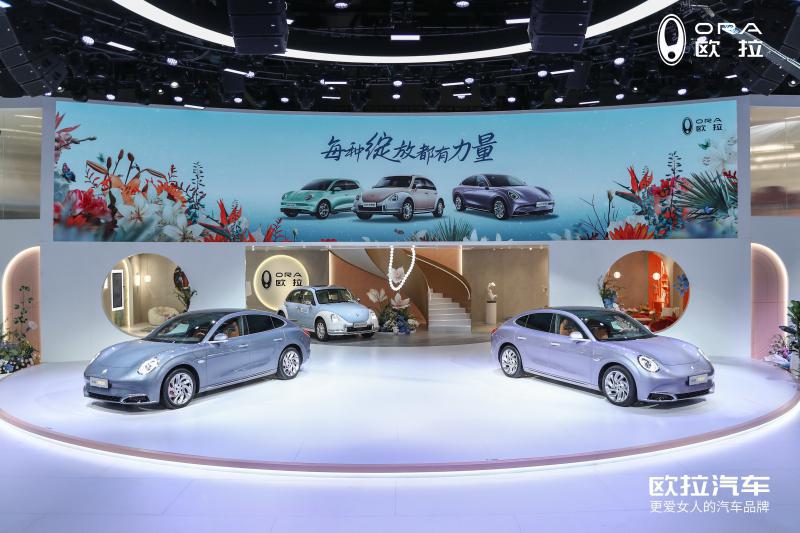 As a brand-new series innovator of "0 Anxiety Intelligent Electric", WEY was unveiled with its high-end intelligent new energy models such as Mocha DHT-PHEV Lidar version, Yuanmeng mass production version, and Latte DHT-PHEV.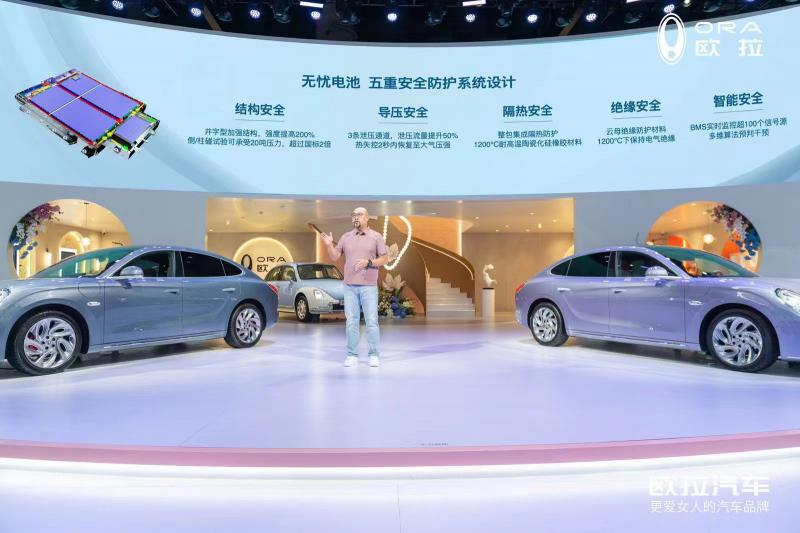 Among them, the Mocha DHT-PHEV Lidar version, equipped with the "China Mass-produced Urban Assisted Driving System" ("NOH"), has become the center of the exhibition by virtue of its comprehensive scene coverage, top hardware configuration, leading product strength and other advantages. The mass production of Mocha DHT-PHEV Lidar version marks that the vision of the lidar being used on the vehicle comes true. WEY also takes the lead in the industry and shows its strength in the field of intelligent driving, which is another breakthrough for WEY to move towards high-end intelligence.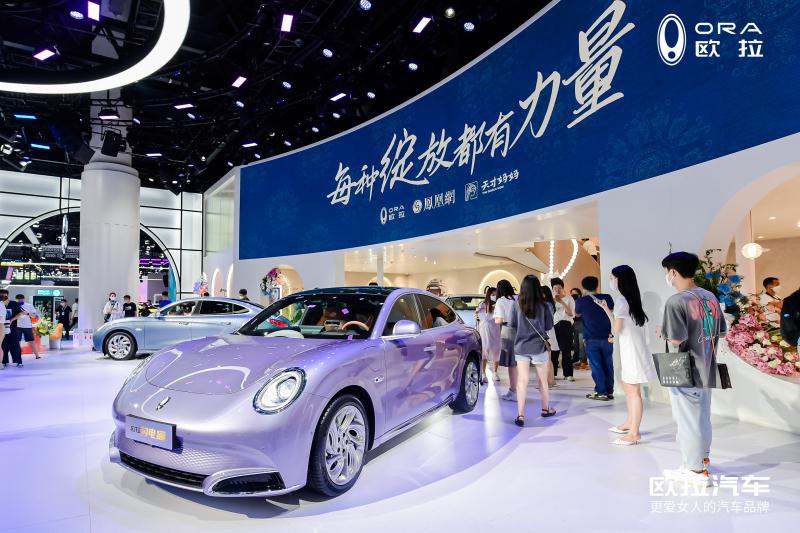 As an auto brand that "loves women more", ORA adheres to its brand positioning, and achieves the goal of leading the segment with differentiated services. The "ORA Garden" created for on-site users has become a popular spot for this auto show. The new colored Shandian Mao has become the spotlight, and the new color edition of Balei Mao has also attracted much attention. With the interactive activities "mysterious flower world" via answering questions related to flower language, the fashionable and interesting performance "charming flower event" related to flowers, and the "dreamy flower image" in the flower photo studio, the ORA exhibition stand has become the most popular interactive area for users with differentiated styles and innovative interactive forms.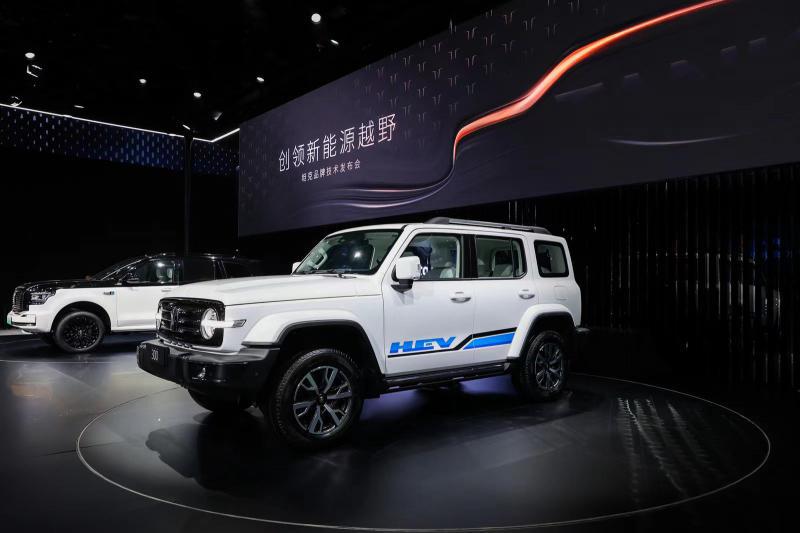 To ensure battery safety and intelligent driving safety of new energy vehicle drivers, ORA also displayed the "worry-free battery", which adopts the Svolt short-blade battery cell, and ensures the safety of the battery pack through innovative system design, rigorous production process and quality control, extreme test verification and big data cloud monitoring, so as to effectively achieve the goal of "user safety first".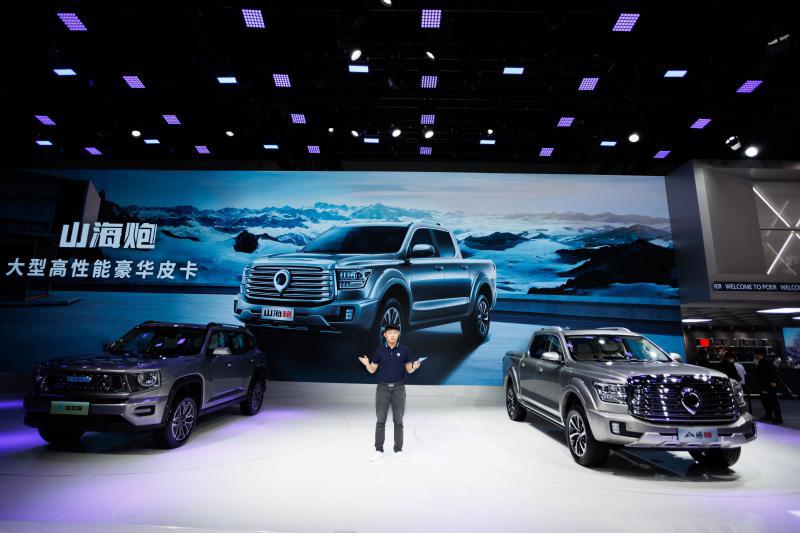 In terms of intelligence, the ORA-PILOT 3.0 intelligent assisted driving system also takes "safety first" as the underlying logic and provides a safer intelligent driving experience of easy to drive and brake for users in real driving scenarios.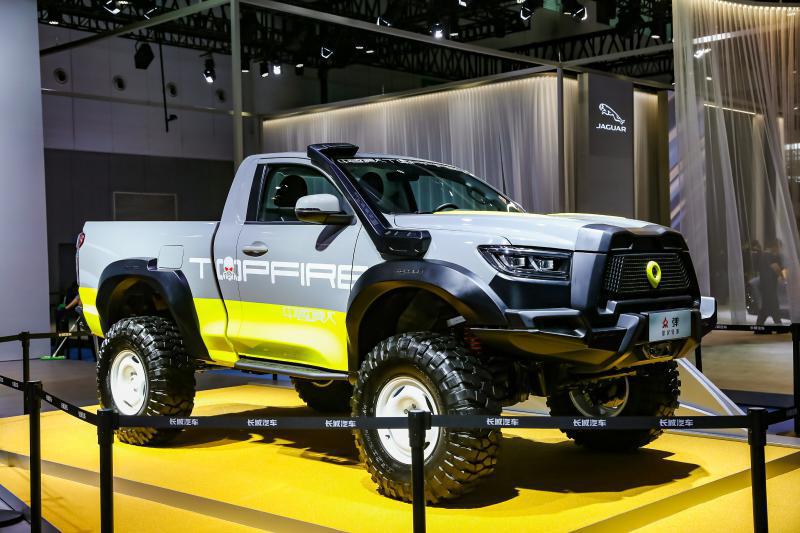 GWM TANK officially released the "off-road + new energy" technical route and the off-road super hybrid architecture at this show. Tank 300 HEV and Tank 500 PHEV, the two mass-produced hybrid models based on the off-road super hybrid architecture, were unveiled together.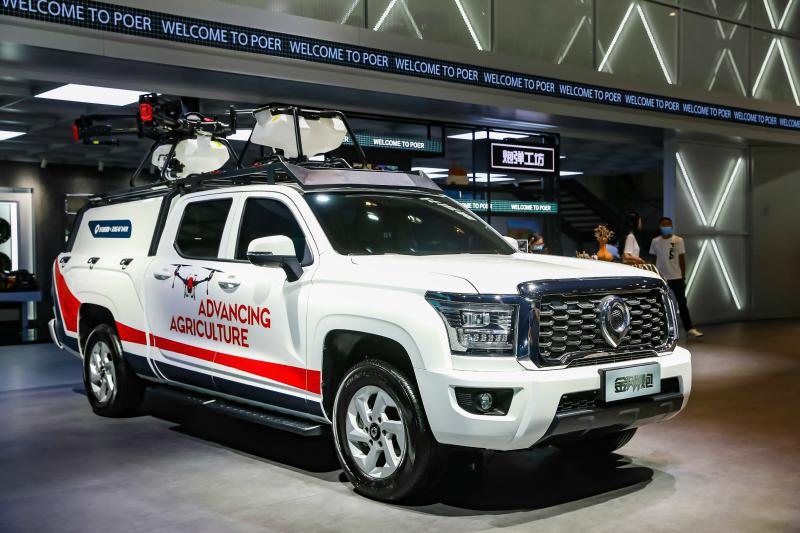 The TANK 300 HEV is equipped with a 2.0T Miller cycle engine and a 9HAT transmission, with a maximum power of 224 kW, a maximum torque of 640 N·m, and a longer power reserve. With the support of the motor, the fuel consumption of TANK 300 HEV during traffic congestion is greatly reduced. In terms of energy saving, the comprehensive fuel consumption per 100 km under WLTC working conditions is less than 10L. With the high-performance energy recovery system, the fuel consumption can be even less than 9L under urban working conditions, effectively meeting the users' needs for high economy and long range in daily travel.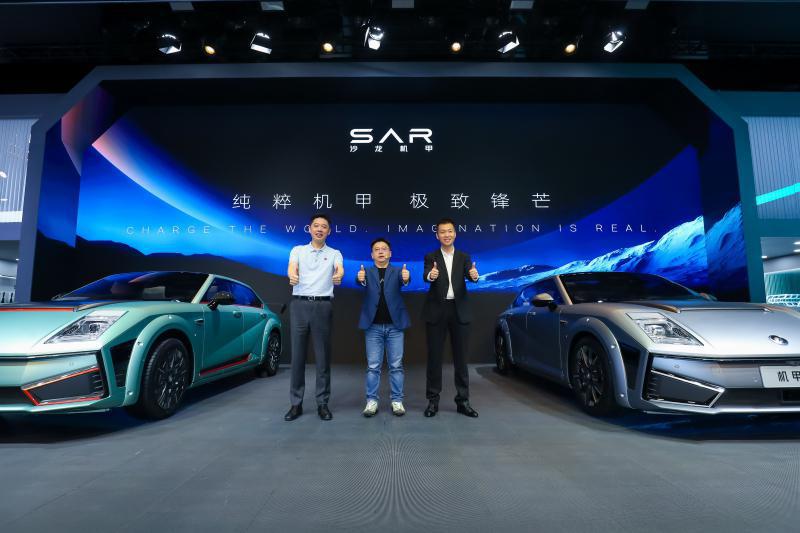 The TANK 500 PHEV inherits the "strong" performance of the 3.0T V6 fuel-powered model and redefines the "all-round player" with the new energy attribute of "plug-in hybrid". The TANK 500 PHEV is equipped with a battery with a capacity of 19.94 kWh. With the 2.0T+9HAT powertrain, it can achieve a maximum comprehensive power of 300 kW, a maximum comprehensive torque of 750 N·m, and an acceleration time of only 6.6 seconds from 0 to 100 km/h. The high-performance hybrid system can realize a comprehensive fuel consumption of 4.4 L/100km and a comprehensive driving range of 736 km under full charge and WLTC. The TANK 500 PHEV also supports 0.5-hour fast charging and 3-hour slow charging, and has 3.3 kW external discharge power.
In the coming months, TANK 300 HEV and TANK 500 PHEV will be pre-sold worldwide. In addition, "Electric TANK" is also the future of TANK brand. TANK brand actively develops and reserves in the fields of battery, motor and electric control, and will soon push "Electric TANK" to the market.
"Shanhai Pao", the large high-performance luxury pickup of POER brand 2.0 era, made its debut. Shanhai Pao, based on the intelligent professional off-road platform - TANK Platform, is equipped with a high-performance 3.0T V6+9AT power system, and its whole series is equipped with BorgWarner 4A+LOCK 4WD system as standard. Shanhai Pao will also be equipped with a brand-new 2.4T diesel and 2.0T gasoline HEV power combination to create a brand-new experience of "exploring the ultimate life over the world" for users with full power products.
Shanhai Pao also has an ultra-luxury advanced business cab, advanced intelligent driving assistance, full-automatic parking and other high-tech configuration, making it an extremely luxurious super pickup. With ultra-playful and various expansion spaces, which realize convenient multi-scenario driving and give users more creative space, users can create a truly ultra-playful and all-purpose modified vehicle.
POER also displayed an innovative and fashionable commercial pickup - Jin Gang Pao New Farmer Edition and a personalized modified popular model - "Huodan" and high-end customized POER caravan, showing the charm of POER pickup.(These names are Chinese Pinyin, used in China only.)
SAR displayed the Mecha Dragon and Mecha Dragon global limited edition at this show. It not only shows the hard-core strength of SAR in super intelligent driving, super intelligent cab and real scenario intelligence, but also publicizes to users that there are eight major configurations as standard equipment of the whole series, opening the Mecha era of the intelligent electric vehicle.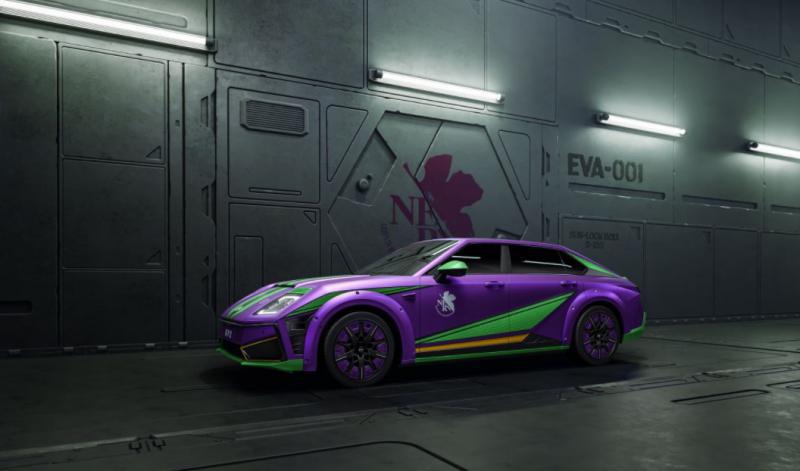 Mecha Dragon's advanced intelligent assisted driving system consists of 6 safety redundancy systems, 5-fold 360-degree super-performance sensing system, 4 laser radars, 3 heterogeneous systems and 2 high-performance intelligent driving computing platforms. This system that can be upgraded will provide full-life-cycle free intelligent driving service for the first owner, while 101 owners of the limited edition of Mecha Dragon will enjoy this service for free for life.
In addition, SAR officially announced that it has cooperated with the Neon Genesis Evangelion ("EVA") to launch the Mecha Dragon EVA limited edition. The most representative color of the initial vehicle and the biological honeycomb texture, combined with the Mecha Dragon's high-recognition profile and racing stripes, creates an image with both Mecha Dragon speed and EVA power.
At the same time, SAR also showed a new model of Mecha Dragon, a heavy-equipped concept version. This model has a mecha appearance with a strong sense of power and performance and a strong visual impact. It supports 800V supercharging technology, bringing a better driving experience.
Open a new era of user operation, with trendy product co-creation being the highlight
GWM continues to further its user operation system, innovate trendy product co-creation, break boundaries and set off a carnival between the brand and users, ushering in a "fully customer-oriented" model.
HAVAL brand has once again become the focus of attention and attracted numerous fans at this show through its new strategies, new products and new technologies. In the future, HAVAL will create a new low-carbon and energy-saving travel ecology with more users via better technology, better products, and better experience.
To make users learn more about NOH, the senior management team of WEY, together with Haomo technical experts, directly contacted users and interpreted technology through "fun trainings, recommendation competition, live streaming, vehicle review co-creations". WEY also invited users of the "first batch of lidar intelligent vehicles" to the exhibition stands to experience the charm of NOH.
ORA, adhering to the original aspiration of "love women more", continues to create IP of public welfare around "genius mothers" with China Women's Development Foundation. In the next few months, ORA will promote the dream-chasing plan of genius mothers in the form of multi-party co-creation, share public welfare achievements in real-time, commend public welfare ambassadors, and continuously improve the sense of belonging and honor of ORA users.
TANK adheres to the "user-centered" principle to create, build and share new energy off-road life with users. Relying on the innovation of new energy technology, TANK shows the "discharge" life in various application scenarios. With the discharge function of the TANK model, the vehicle can be embodied as an air conditioner in the camp, an RV charging station, a home entertainment center and an appliance power supply center, empowering users' wonderful and diversified outdoor life.
Focusing on "Ultimate Life with Shanhai Pao", POER brand invited two KOLs, namely paraglider Abu and "the Goddess of Luoshui" He Haohao, as the specially Shanhai cultural co-creator in the POER exhibition stand. At the same time, Shanhai Pao will also recruit 100 co-creators of Shanhai culture on global platforms such as TIK TOK, cooperate with elites in all fields to create Shanhai culture, share the ultimate life, and enable users to drive across mountains and rivers.
Focusing on the in-depth development of mecha culture, SAR will jointly launch the "SAR Mecha Plan" with EVA fans and mecha enthusiasts to initiate user co-creation, continuously provide personalized and trendy quality products, and create a "place for mecha fans", centering on IP cooperation, fashion products linkage and user self-development. In addition, SAR built an online and offline contact linkage with its urban showrooms and the APP communities, providing intelligent, efficient, and considerate services.
In the future, GWM will go all out to make a foray into new energy vehicles and intelligent vehicles based on its "forest-like ecosystem", continuously upgrade its product matrix, further user operation, and make good use of "trendy product co-creation", thereby providing intelligent and green travel experience for users.