On October 10, Great Wall Motor Company Limited (GWM, stock code: 601633.SH, 02333.HK) released its production and sales data for September 2022. In September this year, GWM sold 93,642 new vehicles, with a MoM growth of 6.14%. Among them, 18,837 units were sold overseas, with a YoY growth of 64.70%, accounting for 20.12%; the sales volume of models above CNY 200,000 increased to 15.68%; 10,368 new energy vehicles were sold, accounting for 11.07%.
From January to September, 802,313 new vehicles were sold, including 96,916 new energy vehicles, with a YoY growth of 14.31%; 111,700 vehicles were sold overseas, with a YoY growth of 14.09%; The sales volume of intelligent models accounted for 85.58%, with a YoY growth of 11%; The sales volume of models of the three major technology brands accounted for 70.02%, with a YoY growth of 12%; the sales volume of models priced above CNY 200,000 accounted for 14.56%, with a YoY growth of 5%; The brand value has been steadily improved.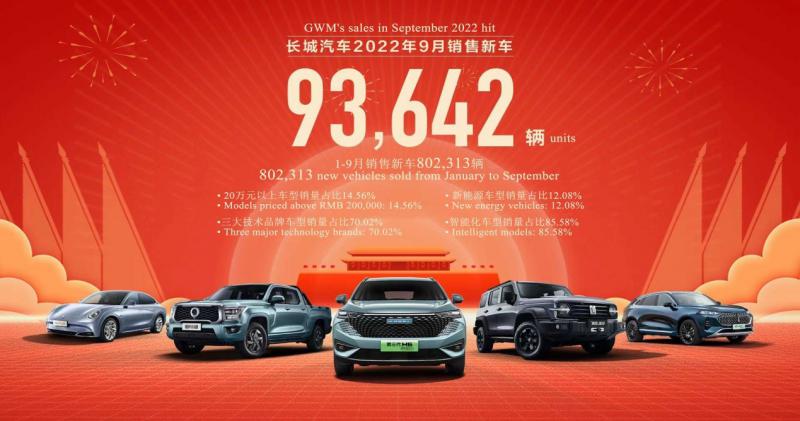 The forest ecosystem accelerates the launch of GWM's renewed new energy products, interpreting GWM's determination to transform with hardcore strength. In the future, GWM will continue to progress in new energy strategy and create a green, intelligent and fashionable travel experience for global users.
Sales volume of new energy vehicles in the first three quarters increased by 14.31% YoY
In September, GWM fully develops new energy with the forest ecosystem. Its major brands continued to focus on users' travel needs, created a new green and intelligent travel experience for users with leading high-value intelligent products, and comprehensively promoted the advancement of GWM's new energy strategy.
HAVAL sold 53,960 vehicles in September, with a MoM growth of 7.06%. In August, HAVAL officially released its new energy strategy for comprehensive transformation, with the new brand positioning of " New Energy SUV Expert". On September 28, the 3rd Gen H6 DHT-PHEV was officially launched, entering the new energy plug-in hybrid SUV market with hardcore strength. It fully meets the needs of users for all scenarios with the leading edge of L.E.M.O.N. DHT technology.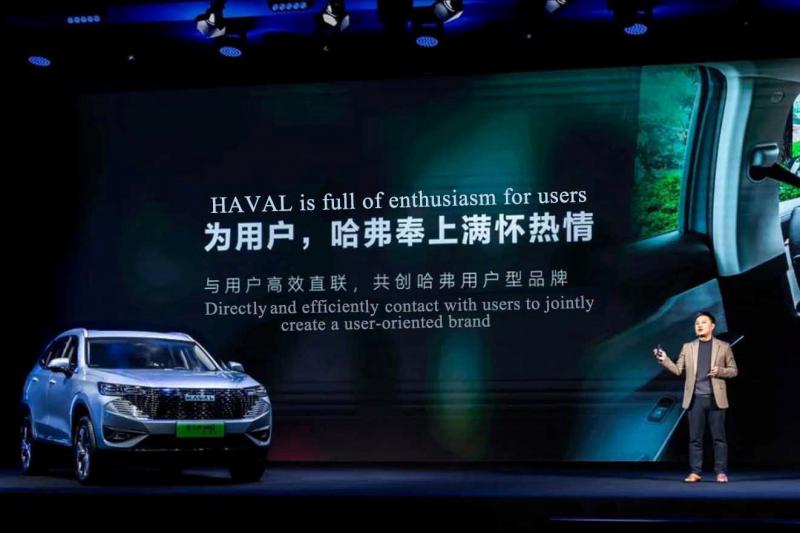 WEY, as a "high-end intelligent new energy" brand, is committed to creating a comfortable travel experience with "0 Anxiety" in all scenarios and providing users with a more pleasant lifestyle. Mocca DHT-PHEV Lidar version, equipped with "China Mass-produced Urban NOH Intelligent Assisted Driving System", was unveiled at the Chengdu Motor Show 2022.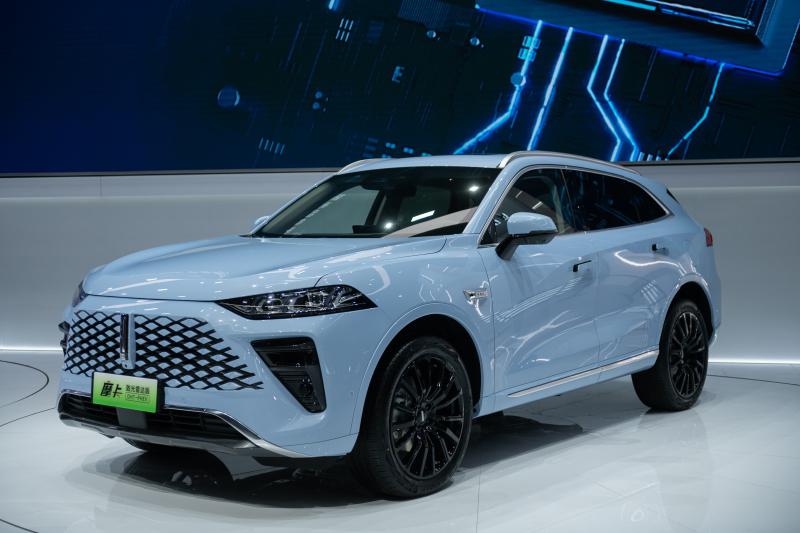 ORA sold 7,605 units in September. ORA GOODCAT, as a "New Generation Intelligent Beauty&Trendy Sport Car", has released various versions of products for different scenarios, achieving steady growth in sales volume.
TANK sold 12,612 units in September, with a YoY growth of 57.24%, and 89,187 units from January to September, with a YoY growth of 69.65%. The TANK 300 (2022 City Edition) won two major awards, i.e. the Special Prize for AEB Project and the First Prize for APS Project in the IVISTA Intelligent Connected Vehicle ADAS Challenge 2022, showing its strength in the intelligent driving field.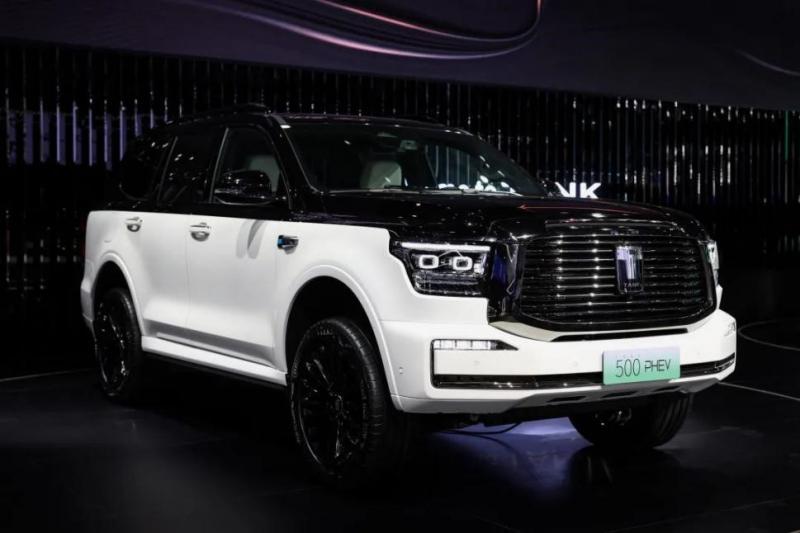 GWM Pickup sold 17,111 units in September, with a MoM growth of 9.93%, among them, 12,105 units for POER, with a YoY growth of 20.99%, and its monthly sales volume exceeded 10,000 for a total of 26 months. Under the favorable situation of lifting the ban on pickups in many places, the POER brand has been renewed and upgraded, with brand strategy 2.0 released. It focuses on the development of two major categories of passenger & recreational vehicles and fashionable commercial vehicles to promote the expansion of the pickup market with category innovation.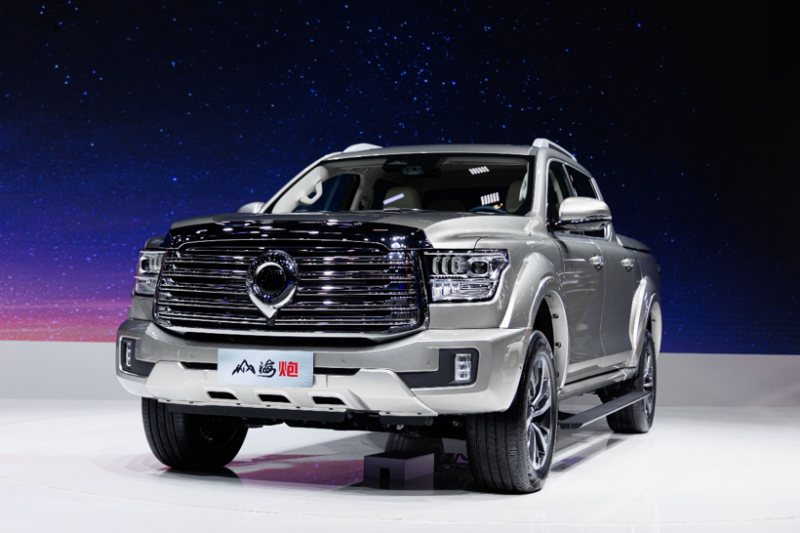 At the turning point of global industrial transformation, GWM fully develops new energy and intelligentization with the forest ecosystem to promote the enterprise to a new stage of rapid development. In September, the forest ecological layout continued to deepen, and the Changshu project with a total investment of CNY 7 billion will provide strong support to GWM's new energy progress and intelligentization course, and speed up GWM's transformation to the NEV manufacturer. GWM, Delong Group and Liben Energy will concentrate on the advantages of hydrogen energy resources to create a world-leading hydrogen energy industry ecosystem and jointly achieve clean, low-carbon and efficient development of hydrogen energy. CCTV News entered the GWM HYCET Yangzhong Industrial Park to explore and show the manufacturing quality and ingenuity behind the "all-rounder"L.E.M.O.N DHT.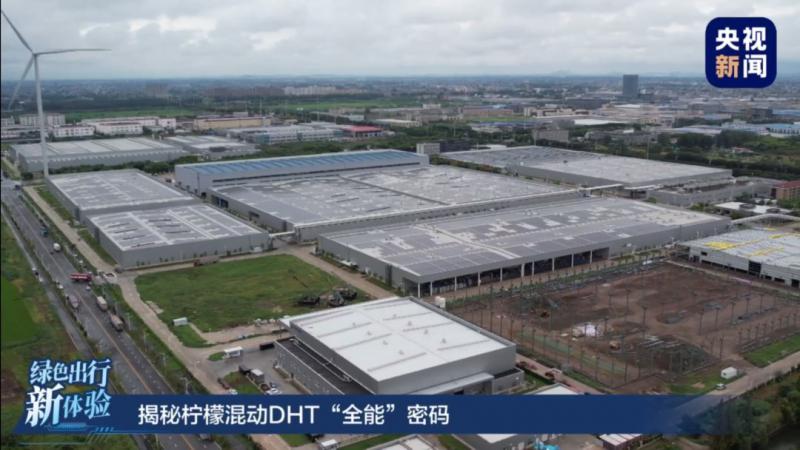 Overseas market sales hit a record high, accelerating the globalization strategy
In September, with a year-on-year increase of 64.70%, GWM sold 18,837 new vehicles overseas, a new record-breaking number, accounting for 20.12% of the new vehicle sales. From January to September, GWM sold 111,744 new vehicles overseas, with a year-on-year growth of 14.09%. As its globalization accelerating, overseas markets have been becoming a strong driving force for the continuous increase in the proportion of high-value products of GWM.
In the European market, in September, ORA held its first user activity in Munich, Germany. Young users from ORA APP in German experienced the product charm of ORA GOODCAT in multiple respects through static experience and a dynamic test ride, and all expressed praise for it. At the same time, ORA GOODCAT was rated of EU Grade 19 and UK Grade 21E Insurance, which reflected its leading level in the industry. In the four rigorous tests of adult protection, child protection, vulnerable road users, and safety assistance, Mocca PHEV (Coffee 01) and ORA GOODCAT won the Euro NCAP "European Five-Star Safety" certification with their leading intelligent driving technology, rendering another driving force for the implementation of European strategy.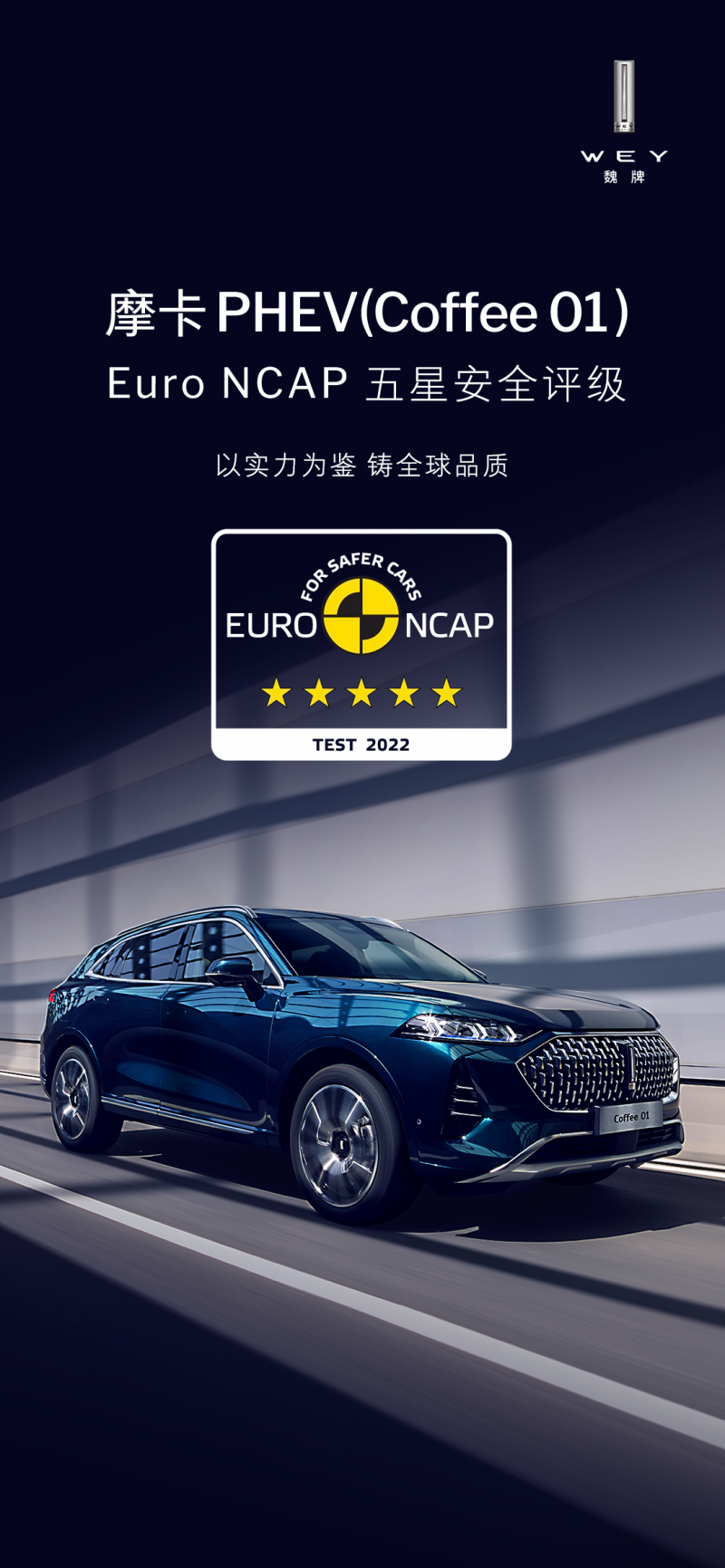 In the Eurasian market, in September, GWM and Astana Motors, a partner in Kazakhstan, signed a memorandum of intent for KD assembly cooperation, laying a solid foundation for deeper cooperation between the two sides. GWM will bring more convenience to the car life of Kazakhstan consumers and unlock the potential of the local car market.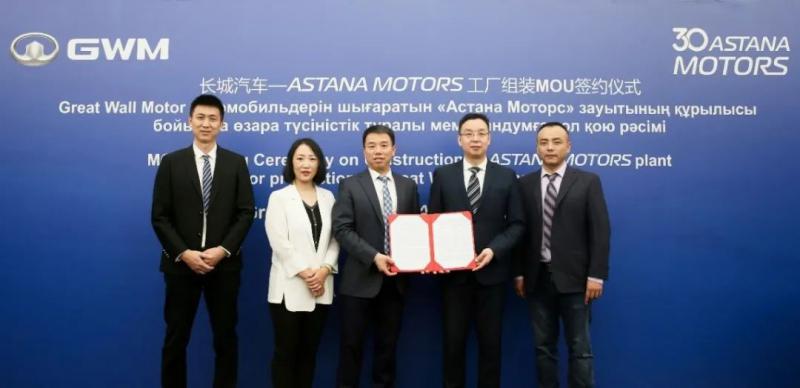 In the Thailand market, GWM goes further. On October 7, the 3rd Gen H6 DHT-PHEV was launched in Thailand, which is the first time that this model has entered the overseas market after its launch in China. With the L.E.M.O.N. DHT and the top intelligent technology, the order of the 3rd Gen H6 DHT-PHEV exceeded 1,000 units at the 40-minute launch event, and the new model is expected to be delivered to Thailand users in mid-November. At present, GWM has a new energy product matrix composed of HAVAL H6 HEV, HAVAL JOLION HEV, ORA GOOD CAT, ORA GOODCAT GT and the 3rd Gen H6 DHT-PHEV in the Thailand market. While enriching Thailand users' choices for vehicles, it will also help actualize the vision of becoming the leading brand of new energy vehicles in Thailand.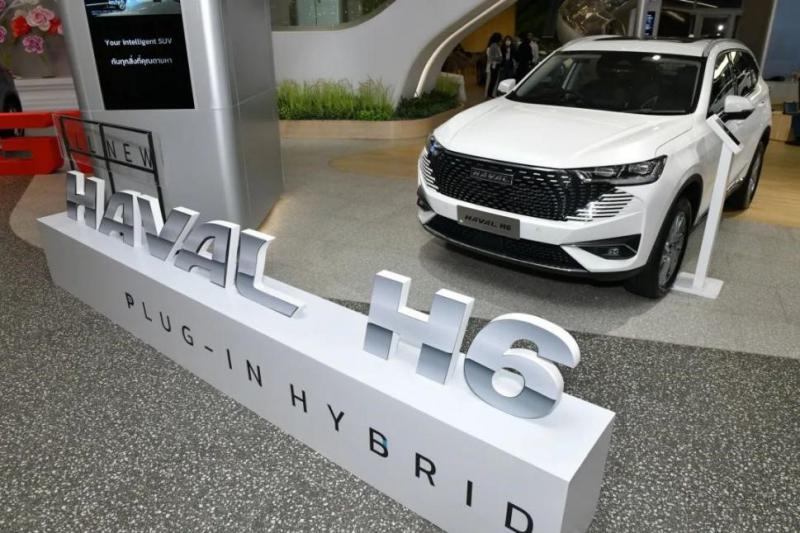 Based on the forest ecosystem, GWM will accelerate the transformation to a NEV and intelligent vehicle manufacturer, fully promote the strategic process of GWM's new energy, and empower the brand premiumization. Driven by the transformation trend of the global automobile industry, GWM will adhere to the "user-centered" concept and continue to create a greener, smarter and better travel experience for users through scientific and technological innovation, so as to accelerate the transformation to a global intelligent technology company.