On October 7, local time in Thailand, GWM HAVAL H6 PHEV was officially launched overseas for the first time since it was launched in China on September 28. At the press conference, over 1,000 vehicles were ordered within just 40 minutes, and it was planned that the vehicle would be delivered to Thailand consumers in mid-November.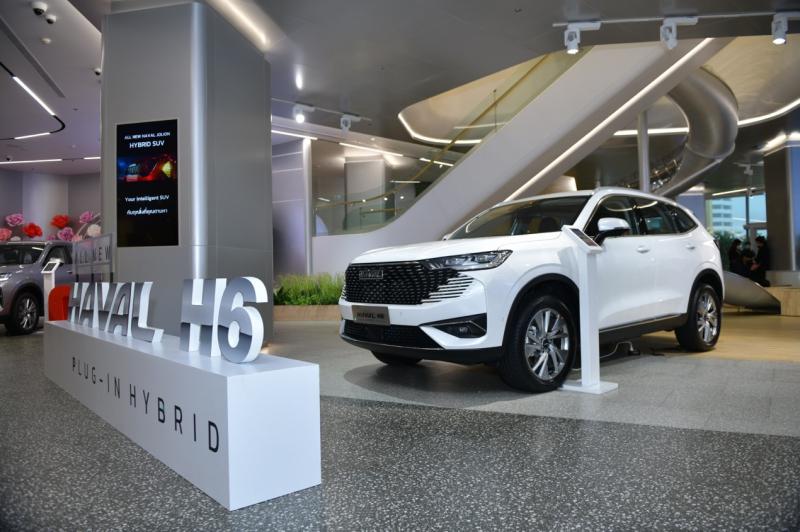 Now, HAVAL H6 HEV, HAVAL JOLION HEV, ORA GOODCAT and ORA GOOD CAT GT have officially entered the Thailand market. The arrival of HAVAL H6 PHEV marks that GWM has built a new energy product matrix covering various power modes of EV, HEV and PHEV in Thailand, providing diverse choices for users, and reinforcing GWM's confidence in becoming the leading new energy brand in Thailand and supporting Thailand to become a new energy vehicle manufacturing center in ASEAN.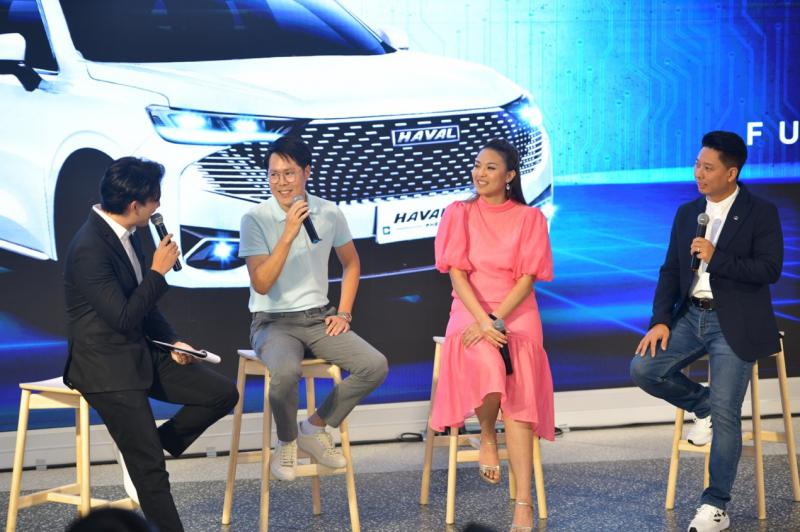 Narong Sritalayon, General Manager of Marketing of GWM Thailand Company, said, "HAVAL H6 PHEV is the first PHEV model launched by GWM for the Thailand market. At the end of last year, when HAVAL H6 PHEV was unveiled in Thailand, it attracted the auto enthusiasts. Since the pre-sale on September 17, the intention order of HAVAL H6 PHEV exceeded 7,000, reflecting the high demand of Thailand consumers for intelligent new energy vehicles with cutting-edge technology, safety performance, and environmental protection. We believe that HAVAL H6 PHEV will not only be the new standard of the auto industry but also bring a pleasant driving and riding experience to Thailand consumers."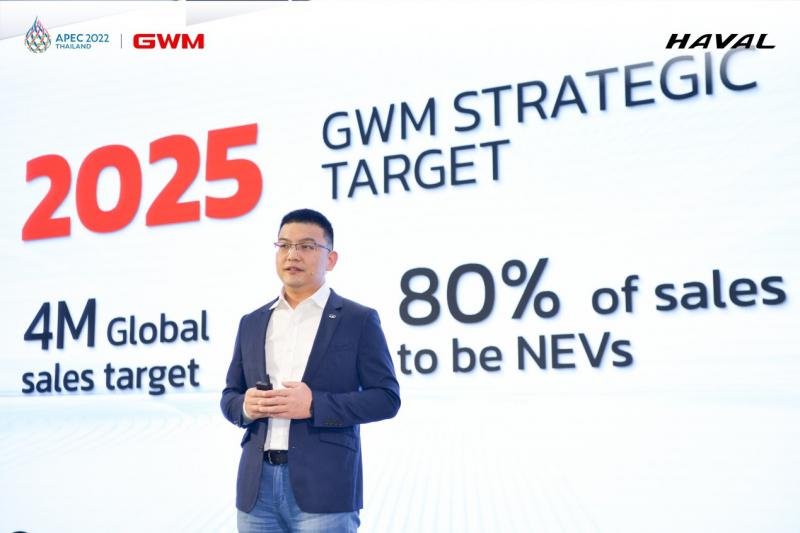 Since entering the Thailand market, GWM has been committed to becoming a leading new energy brand in Thailand with the brand value of "New Energy, New Intelligence, New Experience". Chong Baoyu, General Manager of GWM Thailand Company, said, "GWM is not only to provide high-quality products and services for Thailand consumers but also to win a strategic position for Thailand and make it become an electric vehicle R&D and manufacturing center in ASEAN."
The arrival of HAVAL H6 PHEV means that GWM will continue to consolidate its own global new energy strategy by bringing confidence to consumers around the world with the most advanced achievements in the hybrid power field. HAVAL H6 PHEV features GWM L.E.M.O.N. platform, L.E.M.O.N DHT technology, and 1.5L turbine engine, with a maximum power of 240 kW and a torque of 530 Nm.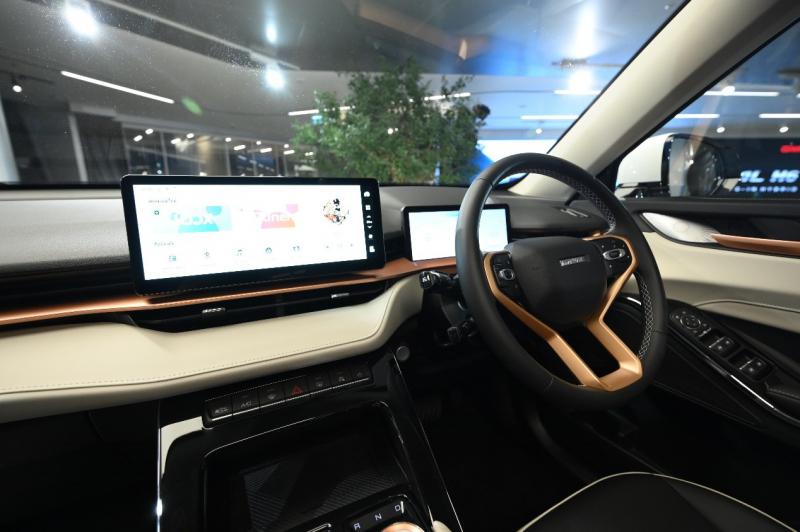 HAVAL H6 PHEV is of futuristic style design, with wide body dimension and star matrix front grille. Its intelligent LED headlamp has ultra-high brightness, ensuring safer driving. HAVAL H6 PHEV is also equipped with various intelligent driving assist and safety systems, such as intelligent adaptive cruise control (ACC), traffic jam assist (TJA), intelligent parking (IIP), automatic reversing assist, automatic emergency braking and other functions to ensure a safe and trouble free traveling of users.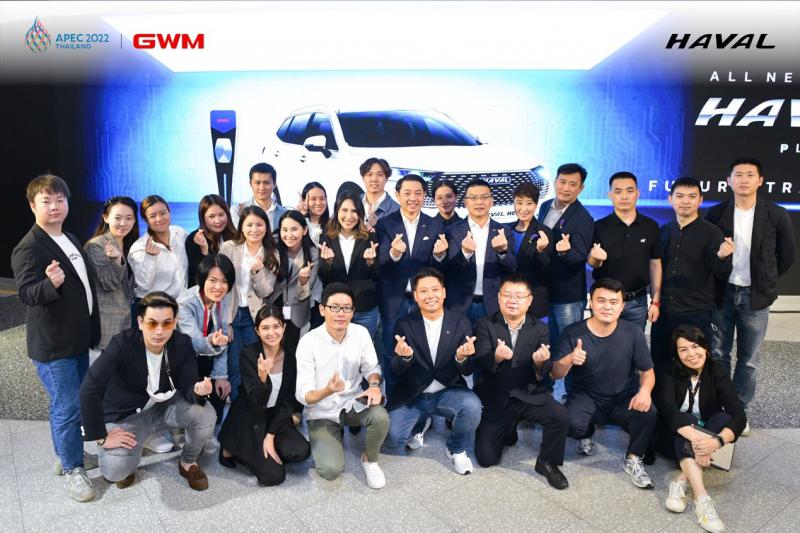 Data showed that a total of 11,796 GWM new energy vehicles have been sold in Thailand by the end of September this year. Among them, as the first new energy vehicle launched in Thailand, HAVAL H6 HEV has ranked first in the sales volume in Thailand C-class SUV segment for 11 months. Meanwhile, GWM has been deeply engaged in localization in Thailand, introduced the localized production and operation of its subsidiaries such as HYCET, Nobo Auto, Mind Electronic Appliances, and EA, and established a new energy ecology covering the production, sales and service of new energy vehicles.
Facing the coming new energy era, GWM firmly adheres to the global new energy strategy so as to gradually realize the transition from traditional fuel vehicles to new energy vehicles with the core technologies such as new energy vehicles, hybrid power technology, fuel cell engines and power batteries, thus establishing a low-carbon and wonderful travel mode.