On October 1, GWM, together with Sazgar, the dealer in Pakistani, donated nearly 20 tons of living necessities to the people in the disaster area through the local charity organization MTJ Foundation for post-disaster reconstruction.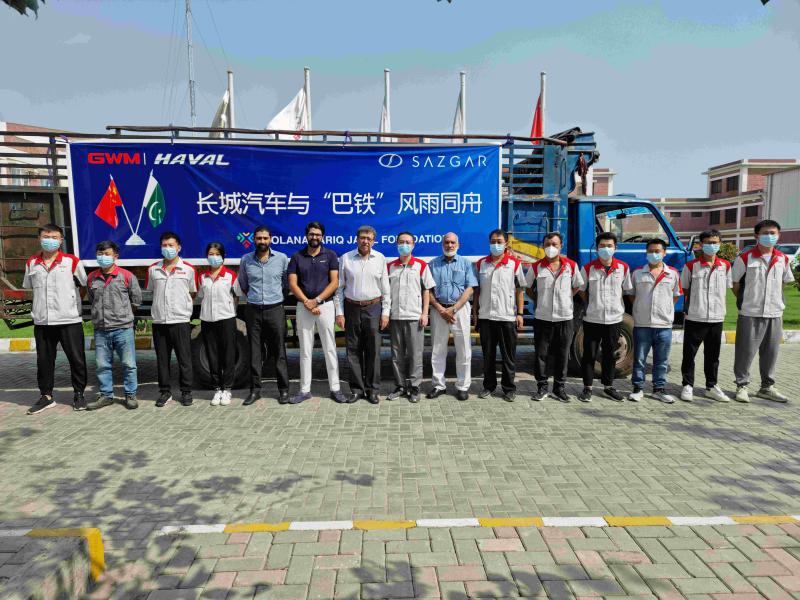 Group Photo of GWM Technical Support Team and Sazgar Management
In critical period of post-disaster reconstruction of Pakistan, GWM responded quickly, made active deployment, and determined the form and process of donation with the dealer Sazgar Company and MTJ Foundation, a local charity organization. After the selection, procurement and transportation, the materials were quickly transferred to the people in the disaster area within one week, and fulfilled the corporate social responsibility with practical actions.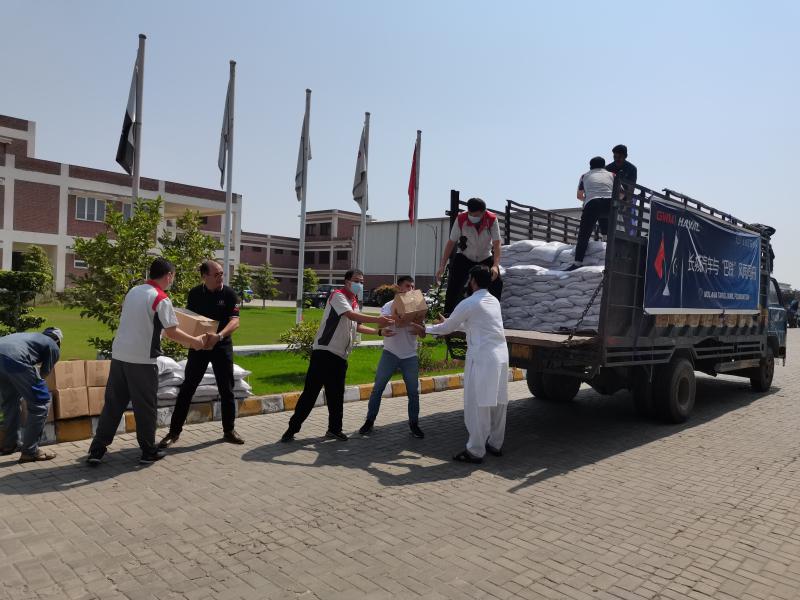 Loading of the Relief Supplies
This time, GWM donated materials to the people in the disaster area of Pakistan, which is another reflection of the solicitude of GWM. At present, the materials have been transported to the flood stricken areas and successfully distributed to the victims, sending hope for 530 families.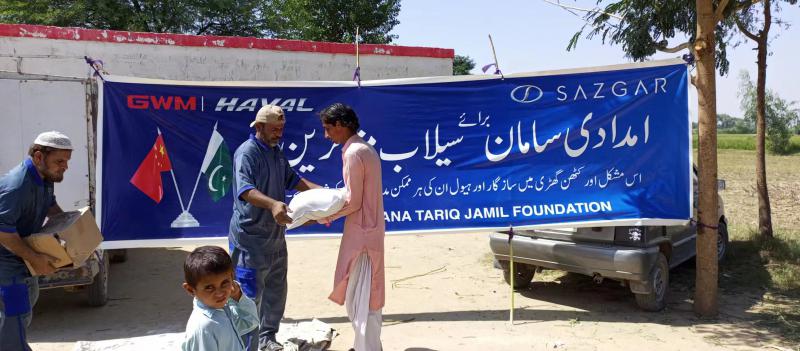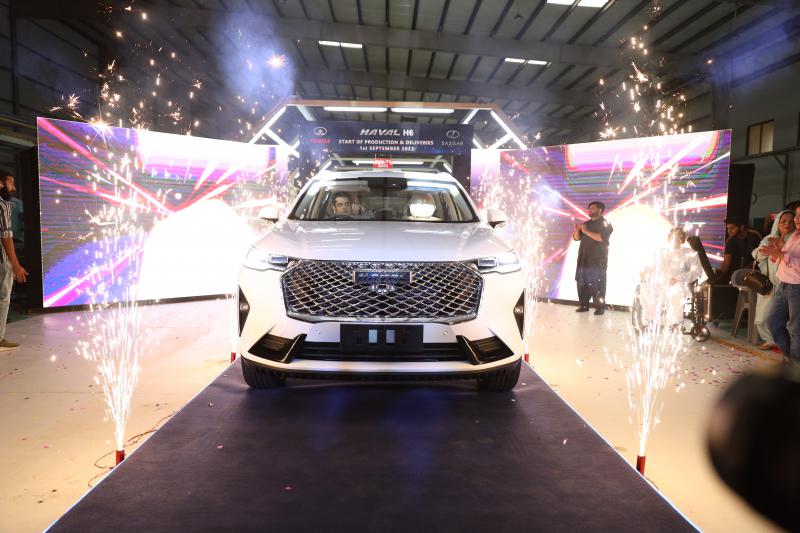 Distribution of Relief Supplies to the People in Disaster Area
Since entering the Pakistani market, being user oriented, GWM has brought advanced concepts and products to Pakistan, and carried out localized production, which has rapidly rejuvenated the global products. In October, 2021, the 3rd Gen HAVAL H6 and HAVAL JOLION were officially launched in Pakistan. In September, 2022, with the smooth operation of the KD Plant in Pakistan, the two models have achieved localized production, and have been officially rolled off the production line in KD Plant and delivered to users.
GWM Pakistan KD Plant Officially Put into Production
In the overseas markets such as Pakistan, GWM, adhering to social responsibility, worked together with dealers and local public welfare organizations to overcome the difficulties. In the future, GWM will continue to take root in the Pakistani automobile market, actively support social welfare and charity events, drive the local employment and economic development, and let the enterprise solicitude touch more users all around the world.