On October 26, GWM and LAGI (Luxuriant Automotive Group Inc.) of SQ Group held a signing ceremony in Manila, the Philippines. The two sides officially reached a partnership to jointly explore the Philippines market. This is another step forward in the ASEAN region after GWM's landing in Thailand and Malaysia and will accelerate the implementation of GWM's ASEAN strategy.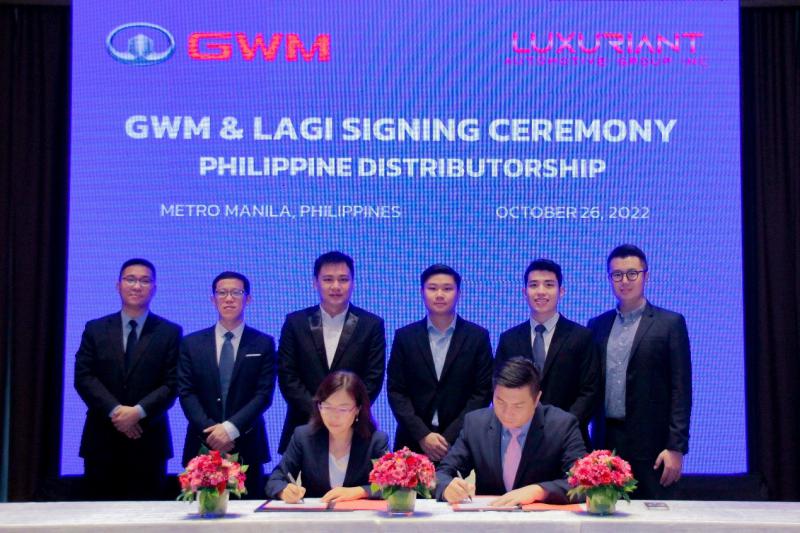 Signing Ceremony of Strategic Cooperation between GWM and SQ Group
Under the agreement, both sides will tap users' demands for automobiles by focusing on the characteristics of the automobile market in the Philippines, and jointly explore innovative channel construction and service modes. Taking users' needs as touch points, both sides will introduce cutting-edge technologies, products and concepts of GWM, so as to bring local consumers better automobile products and services, and accelerate the transformation and upgrading of the Philippine automobile industry.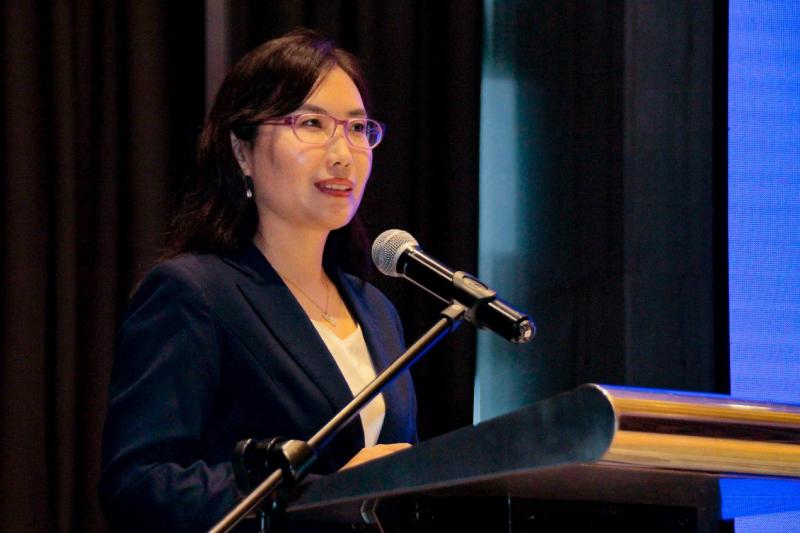 Head of GWM in Philippines market, said: "GWM will continue the implementation of product category focus strategy, deploy SUVs, pickups and other advantageous categories and flagship models in the Philippines in the future, launch a product matrix covering multiple energy power and with high intelligence, and build an image of an intelligent technology company with global competitiveness. In addition, adhering to the user-centered concept, GWM will bring local consumers better products and services to meet users' multi-scenario and personalized needs, further activating and unlocking the potential of the automobile market in the Philippines, and promoting the upgrading of automobile consumption. "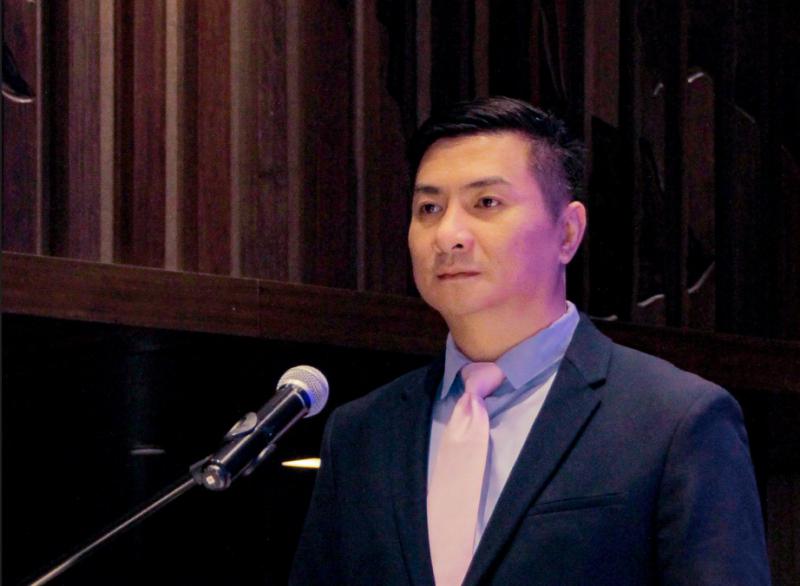 "SQ Group and GWM are leading representatives in their respective fields," said Ruben Tan, General Manager of LAGI, "SQ Group boasts a good reputation in the Philippines, and has years of accumulated experience in the market development and the insight into changes in the market circumstances and users' demand. Relying on GWM's high-quality product and service system, strong cooperation between powerful enterprises will be achieved. We are full of confidence in GWM's subsequent product launching and look forward to the future cooperation!"
Founded in 1988, SQ Group has developed into a comprehensive group covering manufacturing, real estate, import and distribution and other business sectors. Its strategic cooperation with GWM this time will further expand the multi-business layout of SQ Group.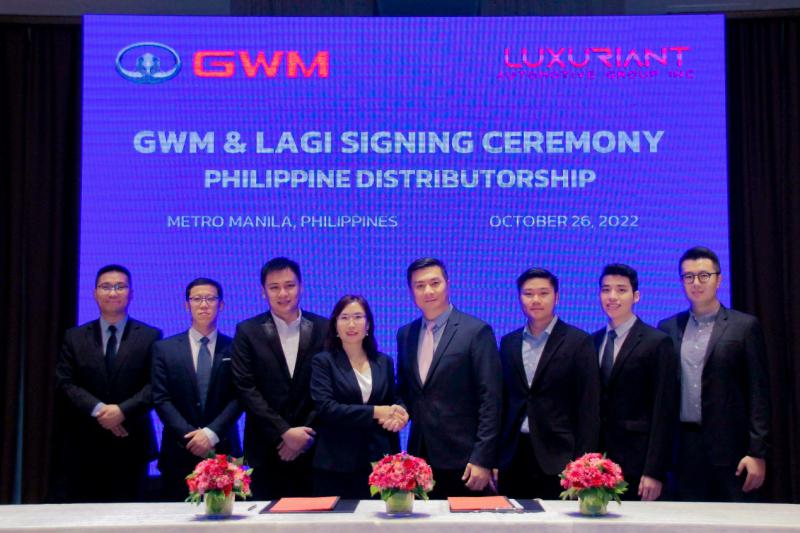 Signing Ceremony of Strategic Cooperation between GWM and SQ Group
In the context of the reshaping of the global automobile industry, GWM has been at the forefront of globalization transformation, leading the all-round overseas layout and high-quality development of China's automobile industry, and has achieved rapid growth in overseas sales. As one of GWM's global strategic markets, ASEAN serves as the practice base for GWM's brand advancement and concept innovation.
In February this year, GWM released the ASEAN strategy, planning to phase in the normalized operation in Malaysia, Philippines, Vietnam, Singapore and other markets based on the operation of Thailand, Brunei, Laos and other markets, in a bid to form the strategic layout of the ASEAN market and accelerate the implementation of GWM's 2025 globalization strategy.
GWM has built a complete new energy product matrix from HEVs, PHEVs to BEVs in the Thailand market so far, and created the NEV ecology that covers intelligent products, charging services and lifestyle for consumers. In July this year, GWM officially established its Malaysia subsidiary, showcasing the GWM's brand concept of smart life and innovative future with a young, intelligent and modern image. Entering the Philippines market is another important milestone for GWM to implement the ASEAN strategy and it is another practical implementation measure for GWM to achieve the 2025 globalization goal.
With the gradual improvement of its forest ecosystem, GWM has fully unlocked the potential of category innovation, empowered the high-quality development of global business and achieved brand promotion. Driven by the transformation trend of the global automobile industry, GWM will adhere to the "user-centered" concept and continue to create greener, better, and more intelligent mobility experiences for users through scientific and technological innovation.