Great Wall Motor (hereinafter referred to as "GWM") and TAG held a signing ceremony in Hanoi, Vietnam to formally establish a strategic partnership on Jan. 9, 2023. The two sides will work together to provide Vietnam consumers with smarter and cleaner automobile products and help facilitate the transformation and upgrading of the local automobile industry.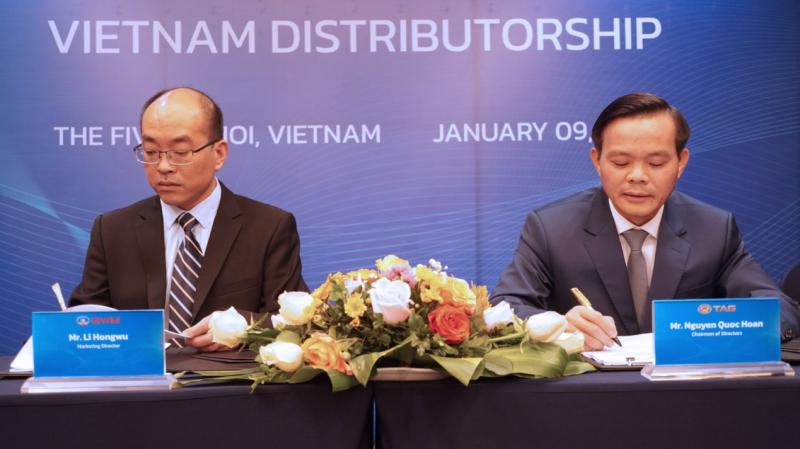 GWM (Left) & TAG (Right) Signing Ceremony
Vietnam is the fourth-largest automobile market in ASEAN. Its annual automobile sales is estimated to reach 500,000 in 2022. Thanks to the radiation effect of the Rayong, Thailand plant of GWM, Vietnam will become an export market where the Rayong plant will take the lead to grasp opportunities, marking the deepening of GWM's industrial layout in Southeast Asia, as well as a further acceleration of its global strategy.
According to the agreement, GWM and TAG will jointly explore innovative channel construction and service patterns according to the characteristics of the Vietnam market, and introduce GWM's cutting-edge products, technologies, philosophy of users and service, thus offering the local users with high-quality products and services and promoting the transformation and upgrading of Vietnam's automobile industry.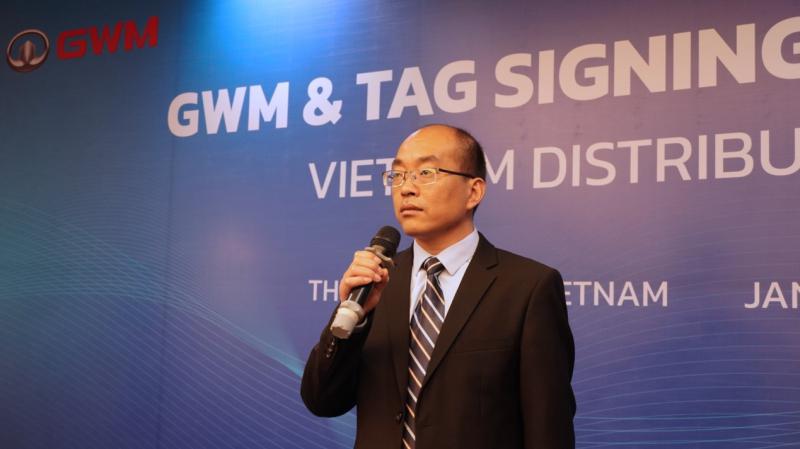 Li Hongwu, head of GWM in Vietnam
Li Hongwu, head of GWM in Vietnam, said: "GWM will continue to focus on innovation of product categories, release SUV, pickup and other advantageous categories and flagship models in Vietnam in the future, develop a highly-intelligent product mix involving different energy sources, and build a globally competitive intelligent technology company". Also, as one of the earliest Chinese motor enterprises to go global, GWM will always stay true to the original aspiration to 'bring better automobiles to global consumers', follow the consumer trends, and meet the needs of consumers for automobiles in various scenarios, thereby further tapping the potential of the Vietnam automobile market.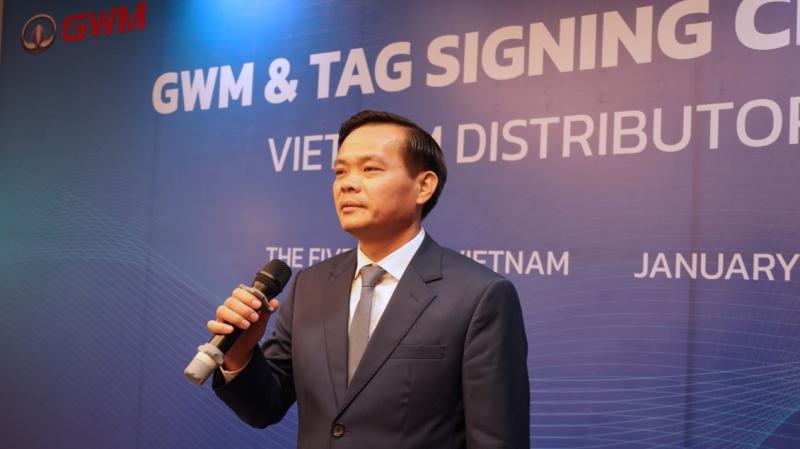 Ruan Guohuan, president of TAG
Ruan Guohuan, the president of TAG said:"TAG has been gradually building the ecological system of automobile services, striving to update technologies and make constant innovations in the operation of each business unit and the ecological system, and giving top priority to meet the needs and desires of customers. GWM and TAG share the same vision and philosophy. Relying on the high-quality product and service system of GWM, the alliance between the two powerful companies will bring a synergy effect. We are full of confidence towards the performance of our products and the prospect of our cooperation".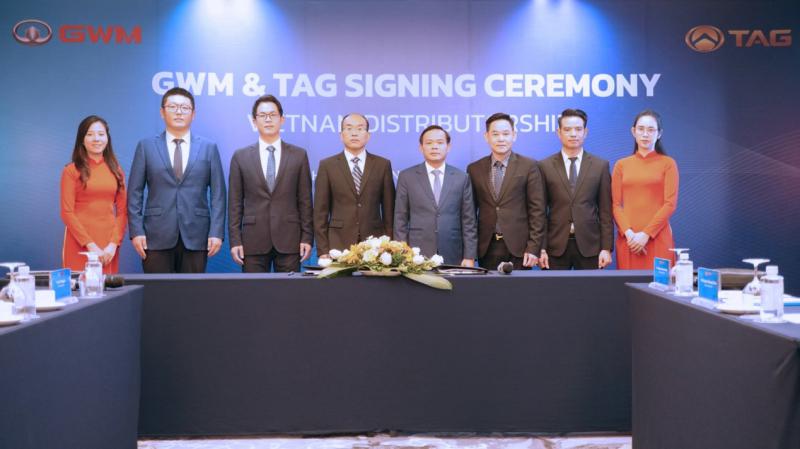 A group photo of employees of GWM and TAG
GWM's reach in the Vietnam market represents another significant milestone in the implementation of its ASEAN strategy, as well as a further fulfillment of the 2025 global target. With the further improvement of the forest ecosystem, GWM will create a new experience for local users with more personalized, cleaner and smarter products.