Recently, Great Wall Motor (GWM) launched a "Meet-and-Greet Tour" in Brazil with its dealer group. The first stop was in Fortaleza, an important seaport city in northeast Brazil. Dozens of prospective car owners who were very interested in the GWM HAVAL H6 Hybrids made in-depth communication with the Brazilian team to explore the brand values and new customer service models. They were looking forward to the entry of GWM's new energy products into the Brazilian market.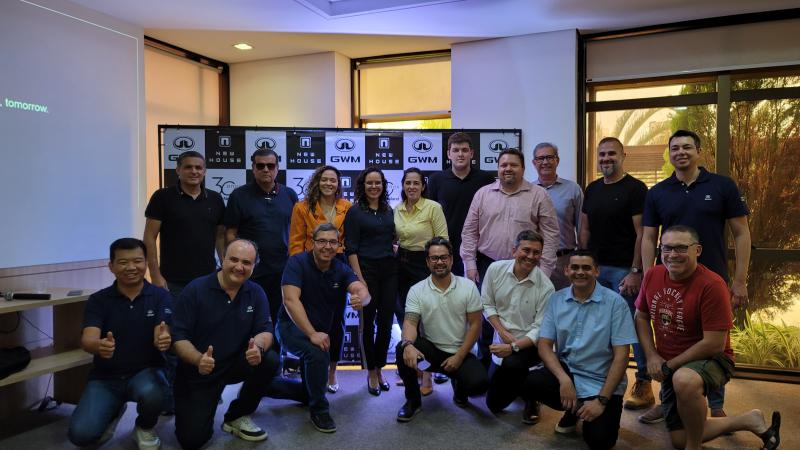 "We are excited to invite you to our first Meet-and-Greet in Brazil. GWM will be a challenger in the Brazilian automotive industry as we will provide the market with innovative clean technology, driving experience, and shopping interaction," said Yang Weiqi, President of GWM Brazil.
In terms of brand building, GWM will introduce "ONE GWM" in Brazil, which is a collection of the brands: HAVAL, TANK, and POER Pickup. Furthermore, with "Hello Tomorrow" as the brand value, GWM will bring "future experience to today's Brazilian customers" relying on cutting-edge technology and digital innovation in cleanliness and intelligence.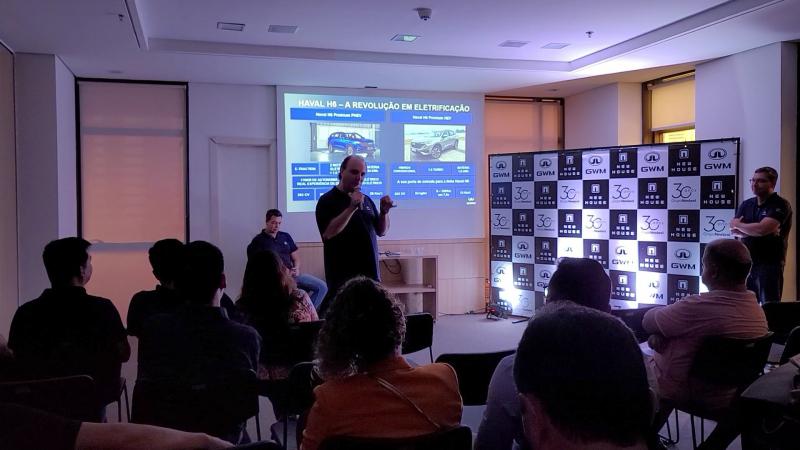 A GWM expert introduces the brand values to Brazilian customers
The sale network also has been undergoing disruptive innovations. GWM is speeding up the creation of an integrated sales network online + offline. In particular, based on the Brazilian car sales landscape, we plan to open 50 GWM sales and service centers -- House of Tomorrow -- together with the dealer group. Different from traditional stores, House of Tomorrow provides diversified online + offline services such as one-stop car buying, door-to-door test drives, and car rental by subscription. Meanwhile, GWM emphasizes providing customers with an ultimate and convenient buying experience, and for this purpose will deploy diverse channels such as offline supermarkets and pop-up stores to reach 100% of the primary areas in Brazil.
Thanks to its Internet + Cloud technology, GWM will launch "My GWM" digital terminal for user services in Brazil. "My GWM" is the most important channel for GWM to connect with its users in Brazil, and is the first car App in the Brazilian market to embrace a community of users. With "My GWM", you can have access to not only Telematics-based features such as on-the-go vehicle information and remote control, but also user community features that allow users to interact directly with GWM executives online, provide feedback, and participate in online and offline fan events. In this regard, Thiago, a Brazilian user, came forward and said he was surprised by GWM's service and App, which were very helpful in allaying his concerns about a new brand.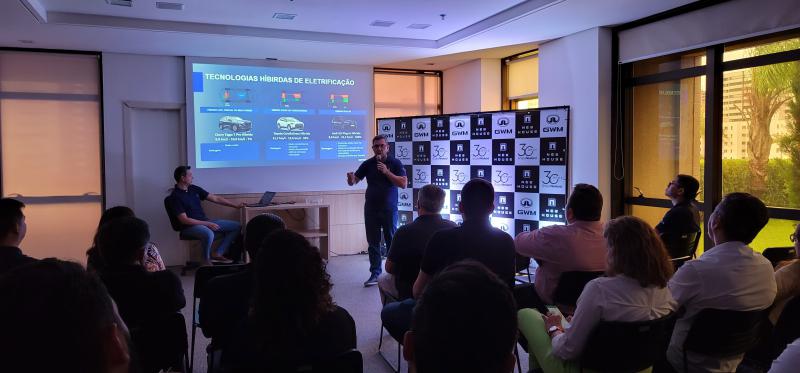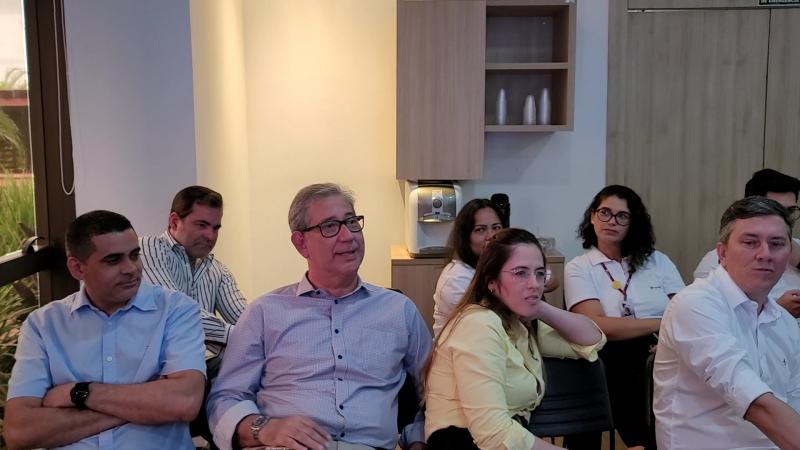 Brazilian users share their experiences with the GWM team
In the event, the GWM Brazil team gave a detailed presentation on the superb performance and intelligence and other parameters of both GWM HAVAL H6 PHEV and GT. After the presentation, users couldn't wait to take a look at the vehicles. The overall design of the vehicle and elements such as the interior gave them even more surprises. Users gave feedbacks on the new products and technologies and raised some questions and gave suggestions about things like spare tires, corrosion resistance of the vehicle at the beach, battery maintenance, and the user App. The GWM Brazil executives and product managers responded to the users with detailed answers and explanations. Marcelo, one of the fans, said that the HAVAL H6 Plug-in Hybrid provides strong acceleration and a really competitive price, so he'd like to have a test drive.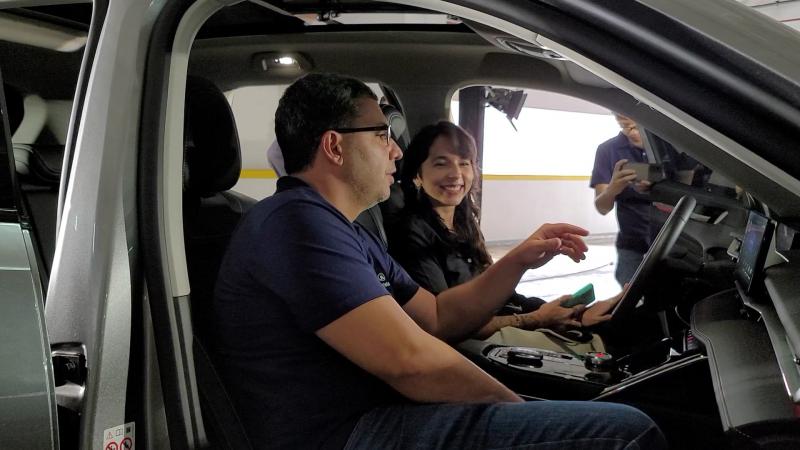 The GWM Brazil team had an in-depth discussion with Brazilian customers about the future development of the brands and products. With several topics, it offered users the opportunity to be active in commenting on product and marketing strategies, and service ideas. In this way, GWM learned the products that users prefer, the after-sales service content that they like, the suspension system adjustment suitable for the Brazilian market, and the product interaction logic in line with the habits of Brazilian users. For the valuable comments and suggestions left by users, GWM earnestly recorded them. Such voices are crucial for GWM to understand more about Brazilian customers and market and make market decisions at every stage.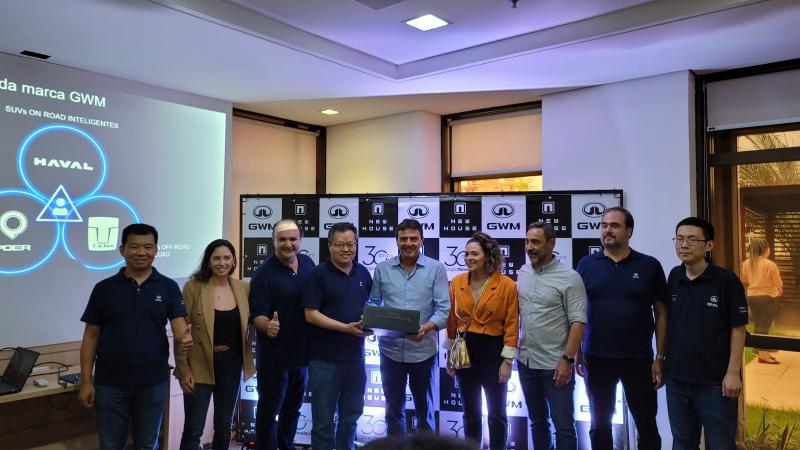 Fortaleza is the location of GWM's first user event in Brazil, and the next user experience opportunities will be available in core Brazilian cities such as São Paulo and Brasilia. Facing users and listening to their feedback, GWM want potential users in different regions to experience more about the innovative changes delivered by the brands and products of GWM.