On July 7, GWM and Uzbekistan's top automobile group ADM officially signed a strategic cooperation agreement on Uzbek market development. Based on the agreement, GWM will realize localized production of the intended products in the ADM automobile factory in Uzbekistan. The factory is planned to have a production capacity of tens of thousands of HAVAL by 2024. In the future, GWM will conduct in-depth discussions with ADM on the feasibility of high-degree localization of products and cooperation of new energy products, and comprehensively support the strategic transformation of GWM towards an intelligent technology company.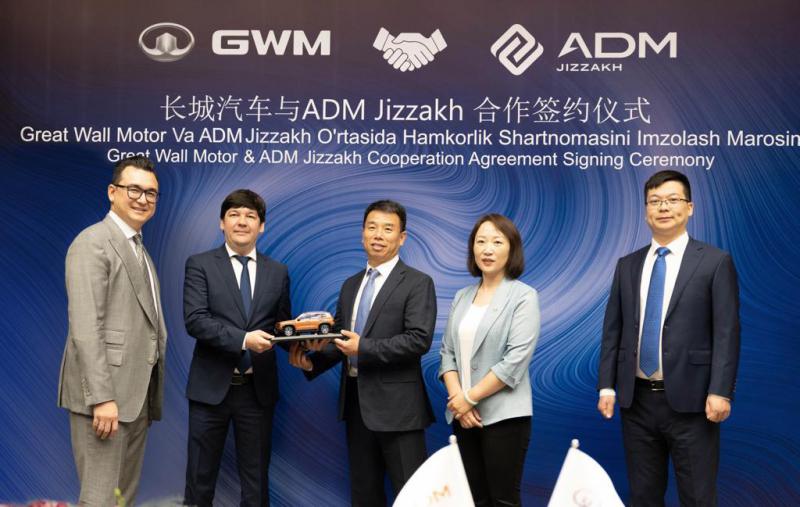 Signing ceremony between GWM and Uzbekistan ADM
Zhang Junxue, President of GWM Eurasia, and members of the ADM Group Board of Directors jointly attended the signing ceremony. And the two sides had in-depth exchanges on the vision of future cooperation. Both parties will rely on each other's professional strength and resource advantages to jointly expand the market. Zhang Junxue said: "GWM will continue its Product Category Focus Strategy and all-round layout in the Uzbek market. We will carry out an all-round localization cooperation with partners about fuel and new energy products, localize products in 2023 years, and build GWM into an intelligent technology company."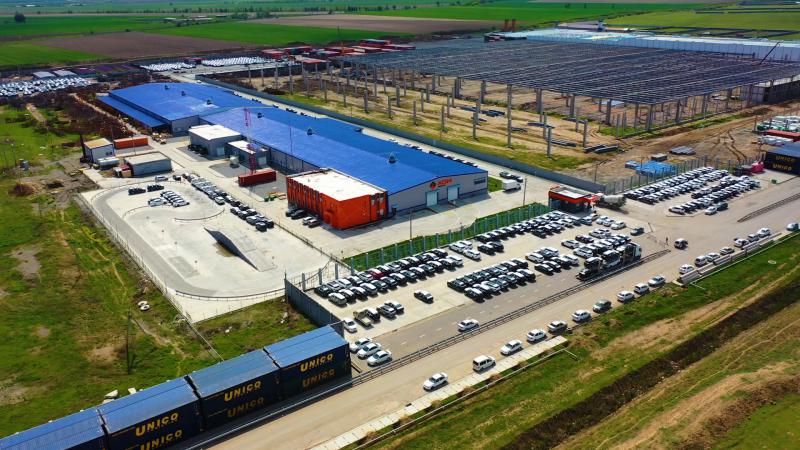 Aerial view of ADM factory
On July 6, Zhang Junxue, president of GWM in Eurasia, Tian Lili, head of the CIS regional market, and Liu Xiaolong, head of the Eurasian regional commodity strategy, led a delegation of GWM to visit the ADM automobile assembly plant in Jizzakh, where they exchanged and visited the current production capacity of the assembly plant, as well as the full process automobile production complex and auto parts localized industry cluster under construction.
During the visit, Saliyev, the governor of Jizzakh Province of Uzbekistan, met with Zhang Junxue, and communicated about GWM's hi-degree localized production in Uzbekistan. At the meeting, Zhang Junxue, regional president, introduced GWM's global layout, forest ecosystem and future new energy strategic planning, as well as the cooperation vision with ADM on jointly developing automobile business, Governor Saliyev expressed great appreciation: "ADM Automotive Group is a powerful, honest and reliable enterprise, which has developed rapidly in recent years and has great potential for cooperation. At present, the automobile factory covers DKD and CKD projects, and is highly concerned and supported by the Uzbek government. We hope to see the first batch of localized automobile products of GWM rolled off the production line as soon as possible"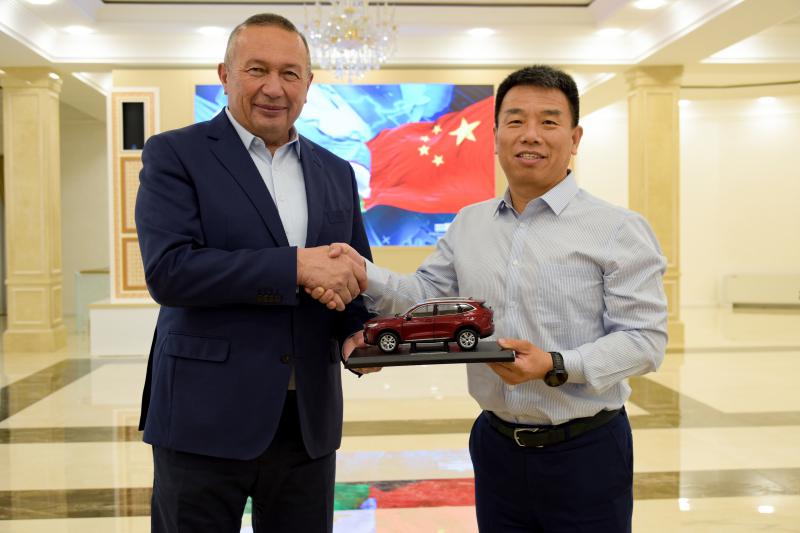 Saliyev, Governor of Jizzax Viloyat, met with Zhang Junxue, president of GWM in Eurasia
Uzbekistan, as the second largest automotive market in the Eurasian region, is a successful example of the transition from a planned economy to a market economy. The automotive market is gradually opening up and showing enormous potentials. The cooperation is another example for GWM to implement the all-round development of the Eurasian market, and an important milestone for GWM in the Central Asian market. GWM will bring new market vitality and development opportunities to the Uzbek market with high-quality automobile products. It will fully carry out localization cooperation with its partners on fuel and new energy products, and achieve the successful launching of HAVAL brand and its localized products in 2023.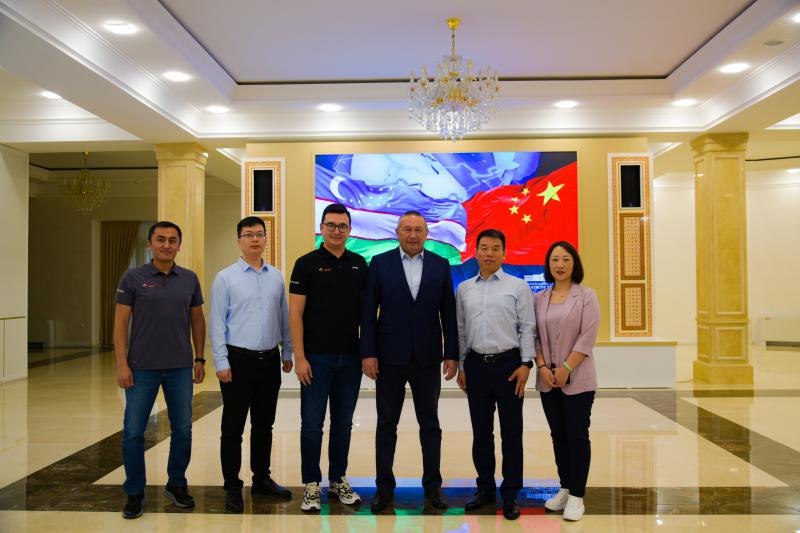 At present, GWM's market layout in Central Asia is gradually fully developed. In addition to Kazakhstan and Kyrgyzstan, Uzbekistan, as the third and most important market in Central Asia, GWM will comprehensively promote high-level development, and accelerate the pace of globalization.