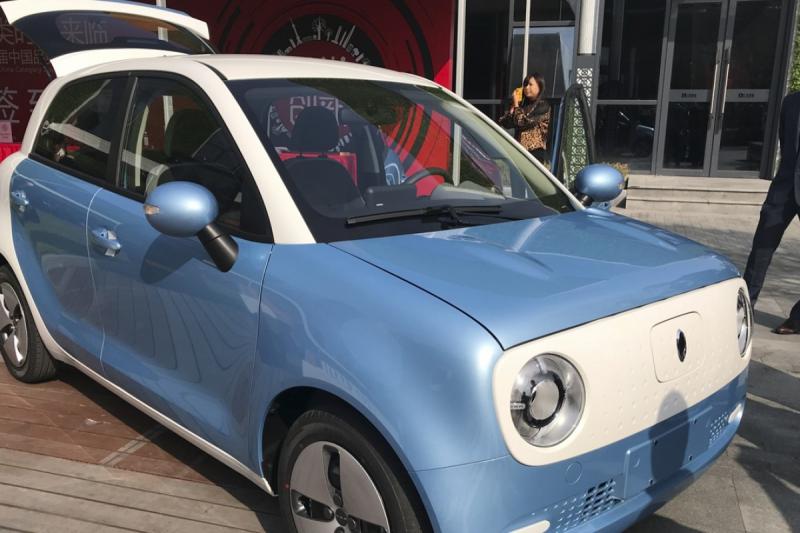 The four-seat electric vehicle Ora R1, by Great Wall Motor, will launch in mid-December. Photo: Daniel Ren
Great Wall Motor, the mainland's largest maker of sport-utility vehicles (SUVs), plans to make inroads into Europe with its electric vehicles in 2020, helped by a new brand expected to bolster its growth --known as Ora.
Ning Shuyong, vice-president of the Baoding-based vehicle maker, said Great Wall had begun studying ways to build out its global distribution system for electric vehicles with the ultimate goal of selling to Europe, part of the company's efforts to go global.
The group unveiled in September the first model by Ora, the iQ crossover. The company has since secured orders for more than 10,000 iQs, which have a range of 360 kilometres between charges, according Ning.
"We have the vision to become a market leader in the electric vehicles segment in China," said Ning, who is also general manager of Ora. "Our cars are designed and built in compliance with international standards and we definitely set our sights on international markets including Europe."
Ora will unveil its new model R1, a four-seat mini electric vehicle with a range of up to 350km in mid December.
The R1, which will have a sticker price of about 110,000 yuan (US$15,817), takes on Chery Automobile Company's Ant mini and JAC Motors' iEV6 on the mainland. Central and local government subsidies are expected to offset the price to consumers by as much as 50,000 yuan.
Small electric vehicles make up the largest share of China's new-energy vehicle market, with sales of 400,000 units a year.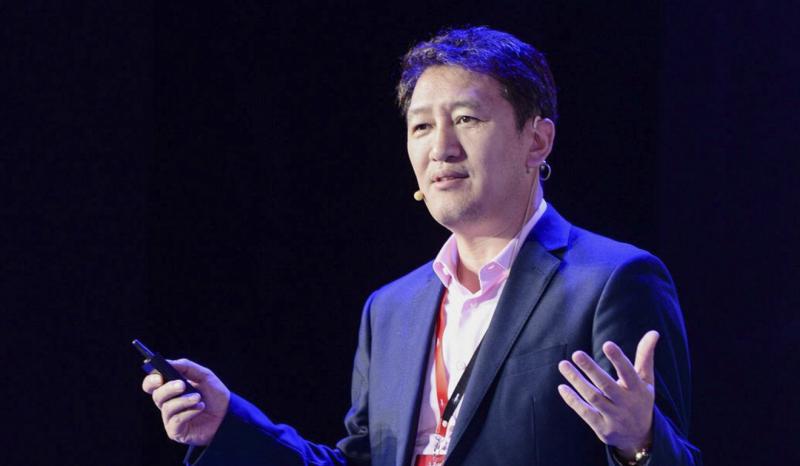 Ning Shuyong vice-president of Great Wall Motor. Photo: Handout
Ning said a market leader in this segment would need to sell about 100,000 units a year.
He would not disclose whether Great Wall would make its Ora vehicles as part of a joint venture with BMW.
In July, Great Wall agreed with BMW, to form a 50-50 venture, Spotlight Automotive, to produce electric vehicles with each party contributing half of the total 5.1 billion yuan investment.
Under the "Made in China 2025" industrial strategy, new-energy vehicles is one of the 10 key sectors that Beijing hopes domestic players can catch up with leading global brands and become self-sufficient.
The central government wants domestic carmakers to produce 3 million electric vehicles a year.
China is the world's largest new-energy vehicle market with sales of 777,000 units in 2017, up 53 per cent on year.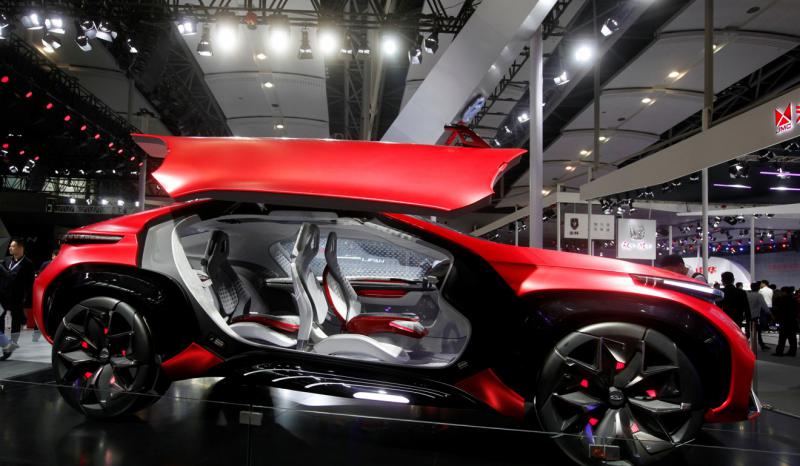 A concept car by Chery is shown at China (Guangzhou) International Automobile Exhibition in Guangzhou on November 18, 2016. Photo: Reuters
"Unable to compete with premium brands like Tesla, Chinese carmakers are vying for a growing share of the market for small electric vehicles, if they can make their products affordable," said Qian Kang, a Zhejinag-based entrepreneur in the car component business. "After all, large production volume can effectively help carmakers reduce manufacturing costs."
Ning said Great Wall planned to have am annual electric vehicle capacity of 450,000 units a year.
China's once buoyant auto market hit a speed bump this year as sales in October dropped 11.6 per cent from a year earlier.