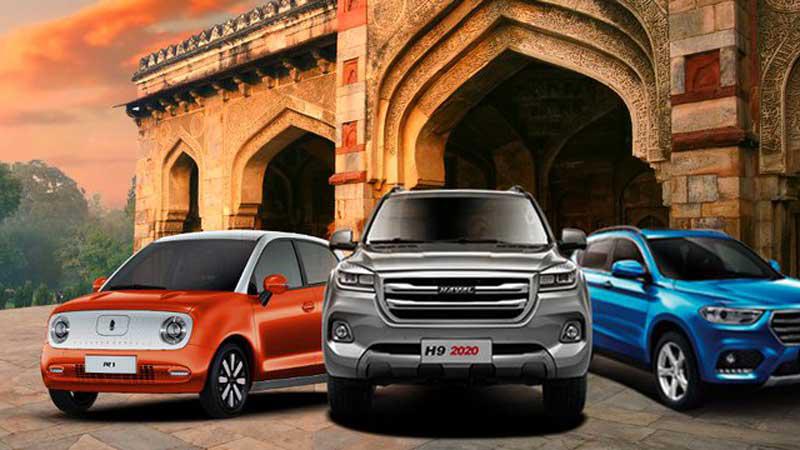 Source: GWMIndia/Twitter
Chinese carmaker Great Wall Motors (GWM) will soon launch what is being touted as the world's cheapest electric car in India.
New technology never comes cheap, and none more so in the world of electric vehicles, thanks to the price of batteries.
But with the confirmation from Chinese auto giant Great Wall Motors (which also owns the Haval, Ora and Wey brands) that it will enter the Indian market and be present at the country's upcoming Auto Expo (as reported by the India Times), comes news that it may be planning to introduce the 4-door Ora R1 with 351km range and a 35kWh battery.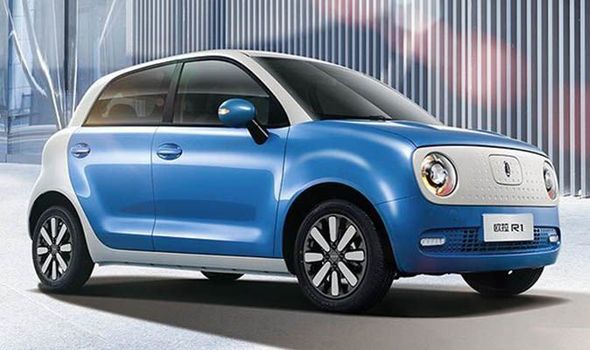 Source: GWM
We could not find any official announcements from the company on whether the Ora R1 will be displayed at the Auto Expo, although Autocar India notes that the carmaker's Indian Twitter profile displays an image of three vehicles lined up, including the Ora R1, which suggests that this may in fact be the case.
Whether it will actually prove to be the world's cheapest vehicle is not clear either; despite numerous articles proliferating currently on the vehicle, there does not seem to be official announcements on the release, at least in English.
GWM has previously stated that in China the "subsidized price of the new model, ORA R1, ranges after incentives from 59,800 RMB to 77,800 RMB." (That works out to be $A12,529 to $A16,300 converted)
There seems to be consensus across news outlets that in India, it will be introduced in the tiny price range of INR 6.2 lakhs to INR 8 lakhs – or, $A12,642-16,312 converted.
It's less than Mahindra's eVerito which costs from INR 13.17 lakh, and the even the Tata Tigor EV which starts at INR 9.17 lakh (according to Indian auto site Zig Wheels).
For a vehicle that can drive almost as far as a Standard Range Plus Tesla Model 3, has a top speed on 100km/hr and a modicum of AI and connectivity features including, apparently, the ability to wake it up by saying "Hello, Ora", it certainly sounds promising.
And, to those looking from a Western perspective, this is indeed a very cheap price. But the real question is where does leave the Ora R1 in terms of price parity with fossil fuelled vehicles?
For a country that could become the world's 3rd largest EV market by 2021, this is a salient question, because price parity with internal combustion engine (ICE) vehicles will be the true turning point for the average car buyer.
According to this market analysis published by India's Gaadiwaadi, the average ICE car in India costs INR 7.7 lakh, which means the base model of the Ora R1 comes in under that average price.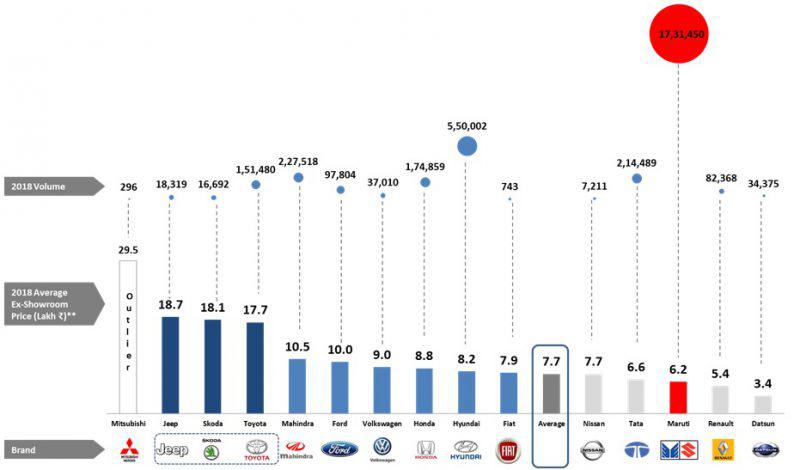 Source: Gaadiwaadi
So is whether the Ora R1 is actually the cheapest electric vehicle in the world important? Perhaps not – but if these prices and specs are on the money, it has the potential to shake up the Indian car market.