On November 25, GWM held a foundation stone laying ceremony for its engine plant in Tula Plant in Russia. Fedorichov, Deputy Governor of Tula Oblast, Russia, Jack Wei, Chairman of GWM, and Zhang Junxue, Vice President of GWM, attended this ceremony, witnessing this milestone time.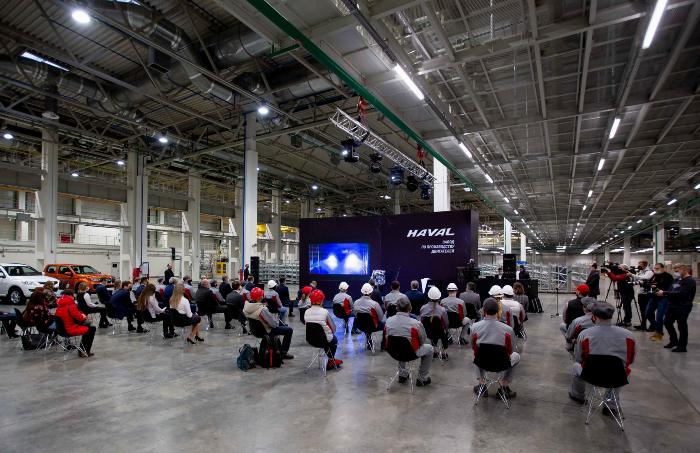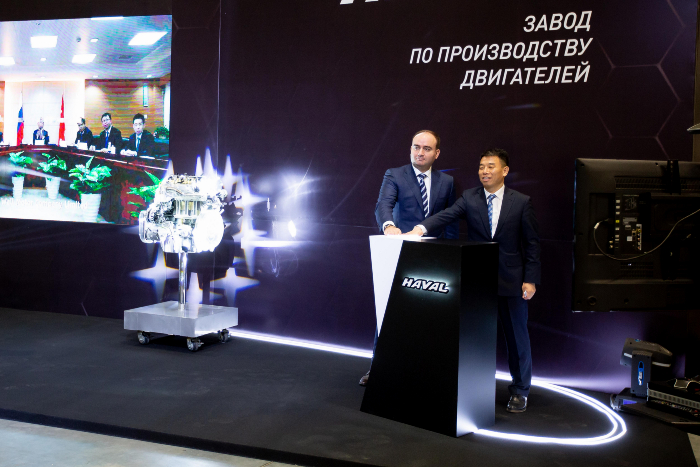 Foundation stone laying ceremony of GWM Engine Plant in Russia
Jack Wei, Chairman of GWM, said: "GWM is committed to building high-quality autos and applying innovative technologies to provide intelligent and convenient experience for global users. In the future, GWM will, as always, adhere to the standards of high standard planning, high starting-point construction, high quality management and efficient operation, and continue to expand the Russian market. "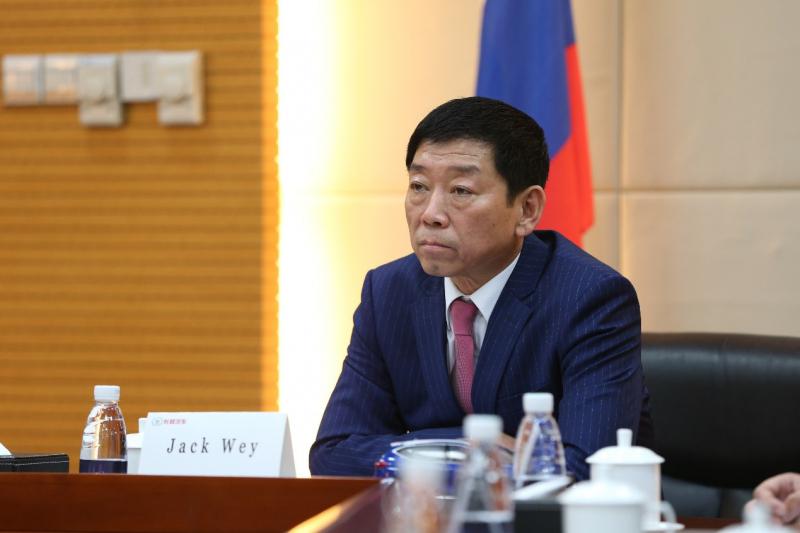 Jack Wei, Chairman of GWM
The Engine Plant is located in GWM's Tula Plant in Uzlovaya Industrial Park in Tula Oblast, Russia. It covers more than 10,000 square meters. The annual production capacity is 80,000 engines. It is scheduled to be completed and put into operation by the end of 2022, and designed to produce 1.5L and 2L VGT gasoline engines. In the future, more than 90% of the engines used in Russia-made HAVAL SUVs will be produced here.
This plant is highly intelligent, equipped with full intelligent high-tech equipment, completely meeting international standards and innovative engineering solutions in terms of environmental protection and energy saving. After being put into operation, it will provide more than 300 jobs in Russia.
Zhang Junxue, Vice President of GWM, said: "GWM adheres to its deep localization strategy and insists on providing Russian consumers with high-quality products that are highly adaptive to their demand, and will surely complete the transformation from a market newcomer to a leader. We hope that the new high-tech engine plant will be an important and successful milestone in HAVAL's history in Russia, contributing to the industrial and economic development of Tula Oblast."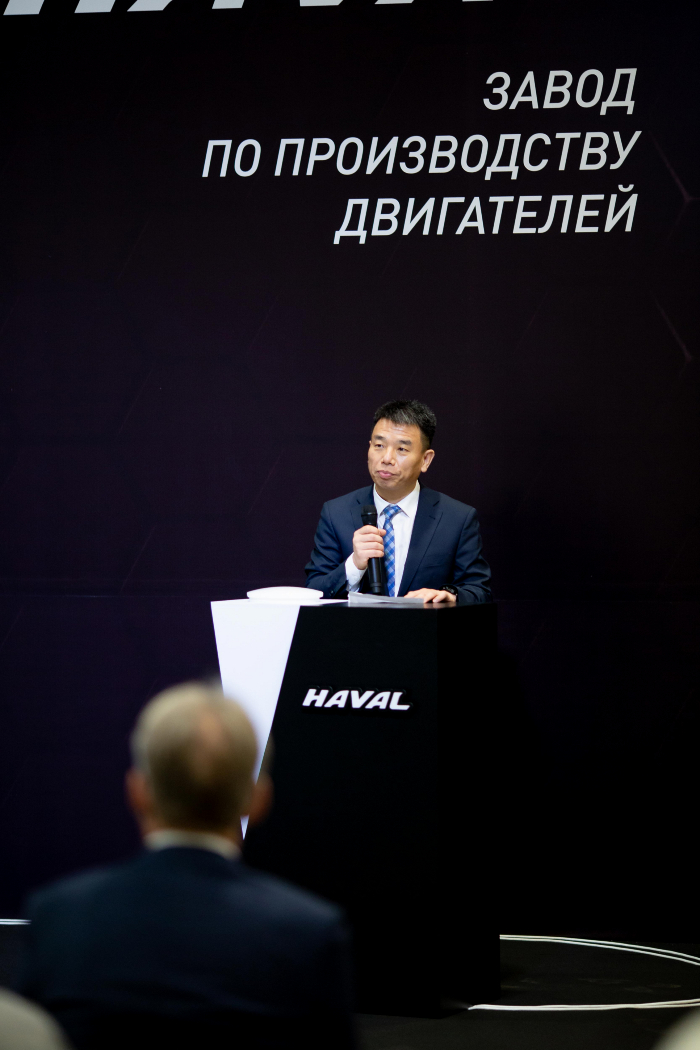 Zhang Junxue, Vice President of GWM
The Russia Engine Plant is an important part in GWM's layout of global supply chain and its localization strategy in Russia. Under the special investment contract (SPIC) signed between GWM and the Ministry of Industry and Trade of the Russian Federation in September 2020, GWM promised to invest a total of Ruble 42.4 billion (about CNY 3.7 billion) to realize the localized production of automobiles and core components, and to strengthen and deepen the localization of automobiles in all fields starting from engine plant. GWM is the first and so far the only Chinese brand that has signed SPIC with the Ministry of Industry and Trade for localized production.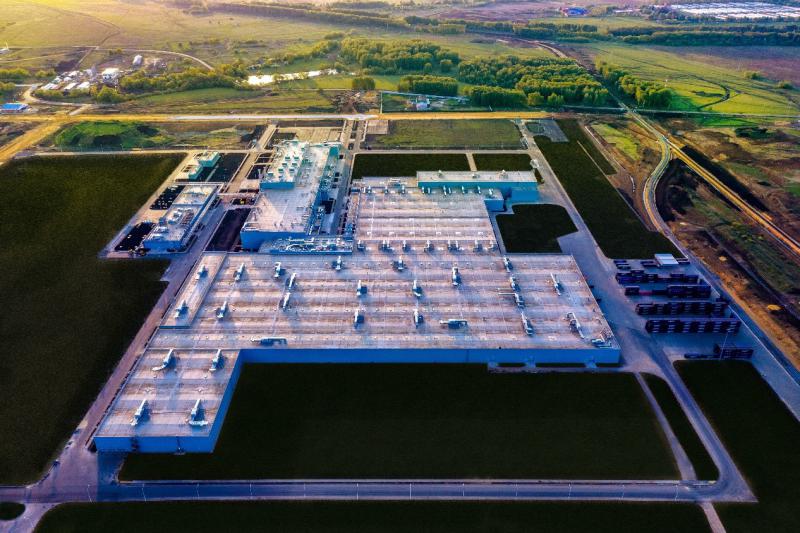 GWM's Dealer Store in Russia
In Russia, which is an important market in GWM's global layout, GWM creates a new mobility experience for Russian users by focusing on their needs and providing high-quality products and services. In 2019, GWM's Tula Plant in Russia was officially completed and put into production. This is the largest plant construction project invested by Chinese automobile enterprises in overseas markets, and it is also the first overseas vehicle manufacturing plant of these enterprises, covering four major production processes: stamping, welding, painting and final assembly. The project, with an investment of USD 500 million, lasted for 4 years in construction. It was planned to produce 150,000 vehicles per year, including 80,000 vehicles in the first phase.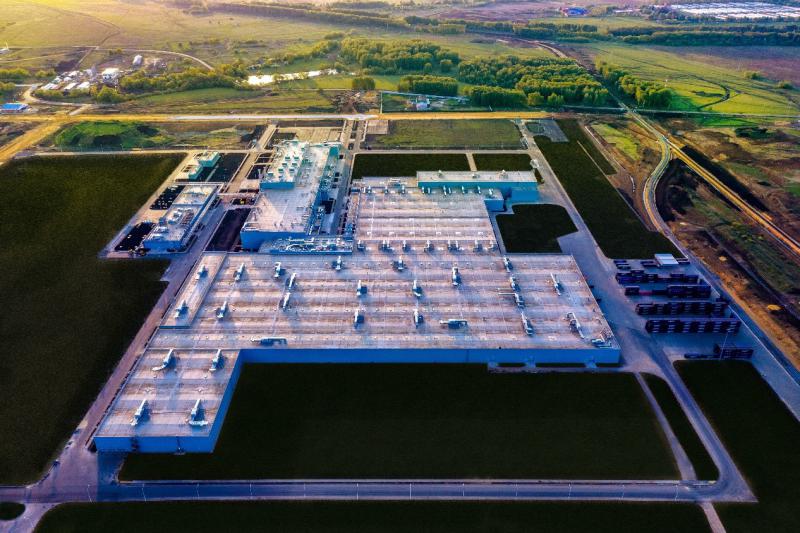 View of GWM's Tula Plant in Russia
Since the first HAVAL F7 went offline, the Tula Plant in Russia has realized the localized production of HAVAL F7, HAVAL F7x, HAVAL H9 and other models, and the whole series of models have been recognized by the Russian market and consumers. From January to October 2020, the cumulative sales volume of HAVAL brand in Russia increased by 55% year-on-year, ranking first in sales of Chinese automobile brands in Russia for several consecutive months. This year, HAVAL F7x, with its intelligent technology and superb styling, has won many awards, such as "the most popular Chinese car of the year", "Russia's mid-size SUV of the year" and "the best SUV design".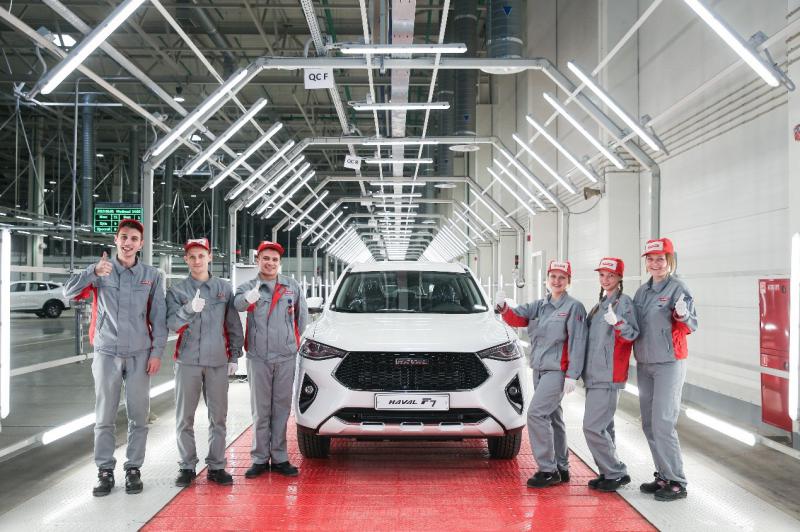 HAVAL F7 went off the line at Tula Plant in Russia
With the acceleration of globalization strategy, GWM focuses on the needs of global users, from intelligent production of autos to that of parts, constantly polishing product quality, improving global service level, accelerating the improvement of global research, production and sales layout, exploring its own road to globalization, and continuously improving the global value of Chinese automobile brands.