On November 25, at the 2020 GGII Annual Conference of hydrogen power, FTXT under GWM Group, along with GGII, officially released the 2020 Bluebook on Development of Chinese Hydrogen Power Industry (hereinafter referred to as the Bluebook on Development of Hydrogen Power Industry), providing an overall analysis on the status quo and trends of the Chinese hydrogen power industry in terms of policies, industrial investment and financing, market scale, technological innovation as well as processing technology.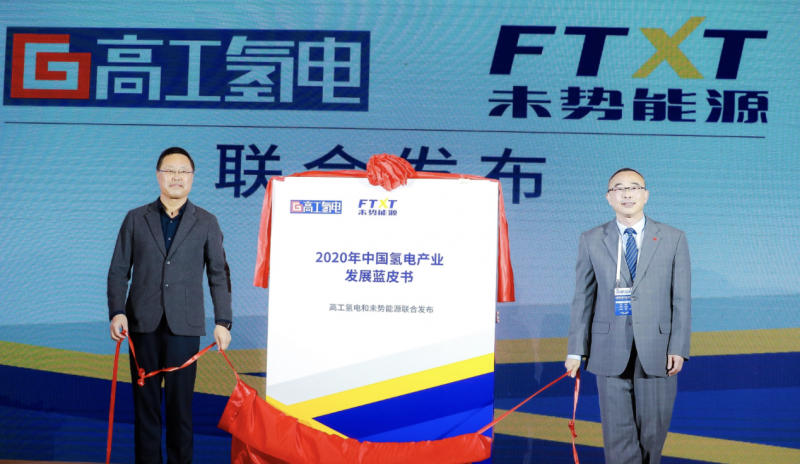 Release of 2020 Bluebook on Development of Chinese Hydrogen Power Industry
With the continuous upgrading of human life demands, it is imperative to develop more clean, environmentally friendly and convenient new energy. As a currently recognized clean energy, hydrogen stands out and conforms to the scientific outlook on the development of sustainable development due to its such advantages as numerous sources, low-carbon or even zero-carbon energy. Based on the consideration about energy structure reforms and industrial development needs, the Bluebook on Development of Hydrogen Power Industry issued by FTXT and GGII aims to thoroughly analyze the industrial development based on systematic analysis, providing the relevant government departments, research institutions and enterprises with reference, jointly promoting the sound development of the hydrogen energy and hydrogen fuel cell industries, consolidating the government-enterprise and institute-enterprise cooperation in resources, and strengthening the coordinated development of the upstream and downstream of the hydrogen energy industry chain, and exploring an effective way for the high-quality development of the hydrogen energy industry.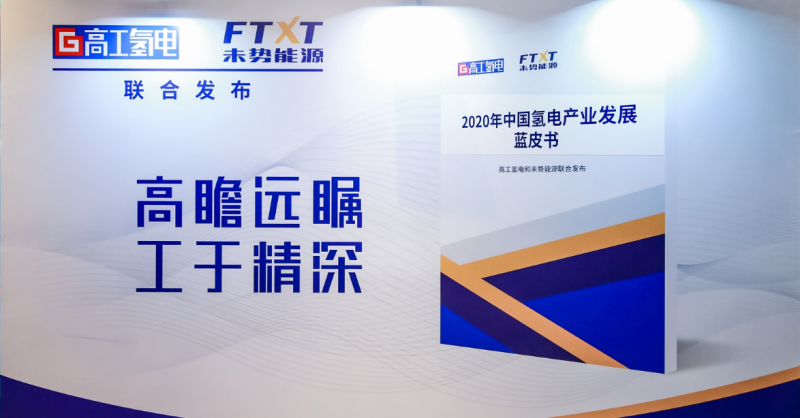 Overall analysis on status quo and trends of Chinese hydrogen and power industry
Standing at the new forefront for change of times, hydrogen energy can be regarded as an important direction of the automobile industrial technological revolution. GWM has taken the lead in hydrogen energy, lithium battery, photovoltaic, energy storage and other fields, develops with local governments and enterprises in a coordinated way, focuses on hydrogen power systems and related core components, and has established an open hydrogen power test platform complying with automobile safety standards, continuously ushering in the energy development trends of the automotive industry.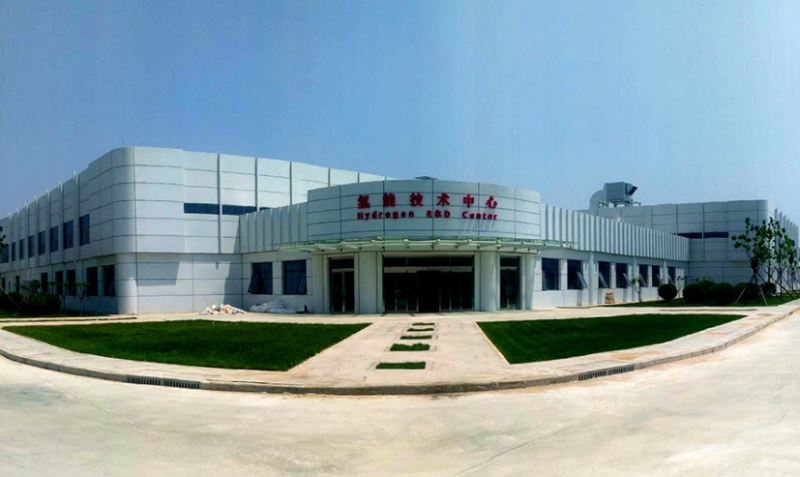 Hydrogen Energy Technology Center
As early as the first half of 2018, GWM built the first hydrogen energy technology center in China to conduct R&D, testing, and trial production of core components of fuel-cell vehicles, and had the abilities to integrate and test the vehicle. In July of the same year, GWM Holding Group wholly owned Shanghai Fuel Cell Vehicle Power System Co., Ltd., thus having the ability to develop cost-competitive fuel cell autos.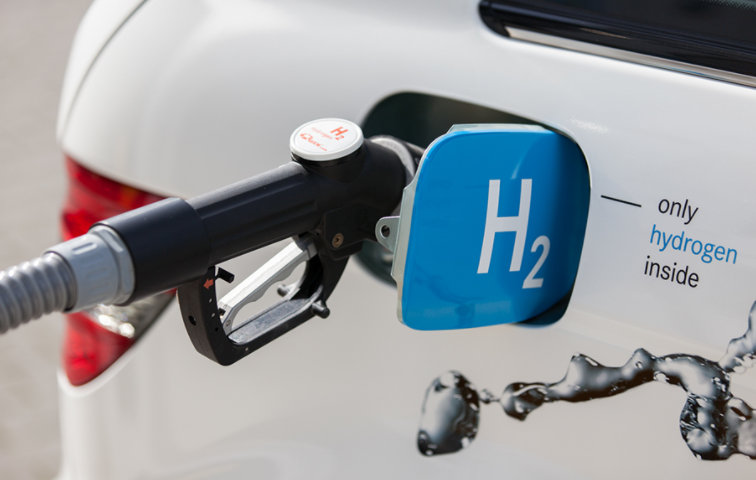 Industrial application of hydrogen energy technology is in sight
Up to now, hydrogen energy technology has come to the eve of industrial applicaiton. Based on the newly launched L.E.M.O.N. platform, GWM can complete the development of hydrogen power platforms complying with automobile safety standards based on the needs at various levels like vehicles, power assembly, systems, parts and materials, and at the same time, based on safety, cost, durability, performance, etc., continuously make breakthroughs in core research and development technologies. At present, GWM has completely developed such core components as 95kW passenger fuel cell engines, 100kW commercial fuel cell engines, 70MPa vehicle-mounted hydrogen storage systems, IV type hydrogen storage bottles, high-pressure bottle valves as well as electric piles, membrane electrodes, etc. under 120kW-150kW.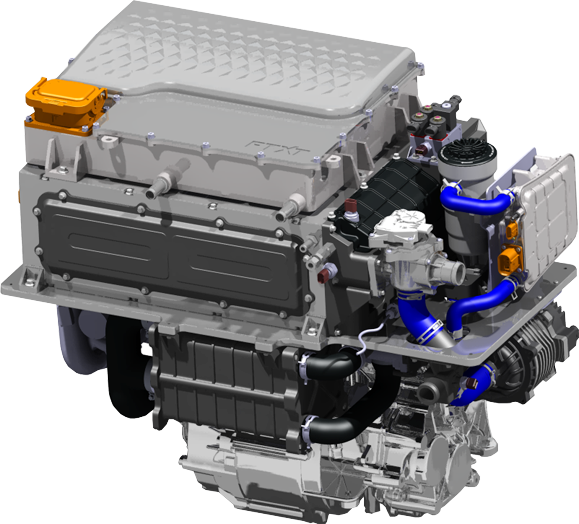 95kW fuel cell engine
It is expected that in 2021, GWM' first hydrogen fuel cell SUV model equipped with 95kW passenger car fuel cell engine will be officially mass-produced. It will have a cruising ability of more than 900 kilometers. It is expected that by 2023, the electric pile power and power battery capacity of the second-generation FCEV battery system launched by GWM will increase by 67% and about 5 times respectively.
Hydrogen energy is an important direction of future development and the most promising star of energy. Based on the mission of assisting with the industrial development, GWM has always attached importance to industry research and construction of corporate think tanks. As the first domestic automobile enterprise having participated in the Hydrogen Council, it has conducted extensive cooperation with international and domestic industry research institutions, and has carried out such important subjects and projects as policy research, technical route research, market analysis and forecasting as well as drafting of standards and regulations, along with Hydrogen Council, International Hydrogen Fuel Cell Association, Chinese Automotive Technology & Research Center, and China EV100 as well as other authoratative bodies and organizations.

Brand-new Corporate Culture of GWM
The change of times is not triggered in a single day, and there is a long way to go to lead the transformation of vehicle energy. Therefore, GWM will also join forces with the upstream and downstream companies in the industry chain, continue deepening cross-border cooperation, achieve complementarity, mutual learning and coordinated development, and under the concept of "co-creation, sharing, and win-win", carry through its corporate culture with the elements of being green, intelligent, fashionable and playful, in order to bring about the beautiful vision of new energy vehicles and low-carbon transportation as soon as possible.