2020年,长城汽车在俄罗斯销售新车17381辆,同比增长41%,蝉联俄罗斯市场中国汽车品牌销量冠军。其中,"中国首款全球车"哈弗F7/F7X销量稳定提升,实现终端销量11293辆,占长城汽车在俄销量比达65%。
In 2020, GWM sold 17,381 new cars in Russia, increased by 41% year-on-year, and won the first place in the sales volume of Chinese automobile brands in the Russian market. The sales volume of "the China's First Global Car" HAVAL F7/F7X, has steadily increased, and reached the sales volume of 11,293, accounting for 65% of the sales volume of GWM in Russia.
在俄销量的逆势提升,离不开长城汽车一贯坚持的深度本土化策略。通过深挖当地消费者需求,构建日益完善的供产销体系,长城汽车正以最符合当地市场需求的产品,收获众多消费者青睐,目前在俄罗斯市场保有量已超过14万辆,逐步完成由市场新进者向领导者的跨越。
The increase of sales volume in Russia is relevant to the deep localization strategy that GWM has always adhered to. By digging into the needs of local consumers and constantly improving the supply, production and marketing system, GWM is attracting consumers with its products that are best suitable for local market. With total volume has exceeded 140,000 in the Russian market, GWM is gradually leaping from a market newcomer to a leader.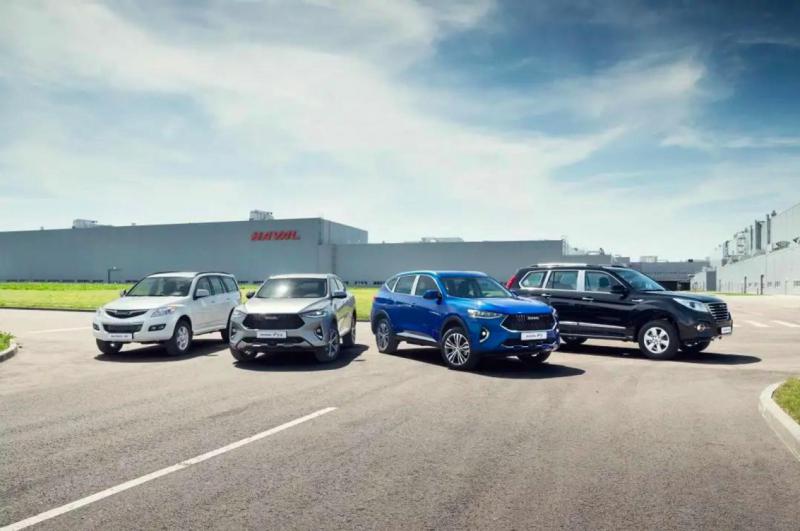 GWM's Product Lineup in Russia
Building Factory in Russia to Accelerate the Deep Localization Strategy
As a Chinese automobile enterprise aiming at globalization, GWM knows that higher quality global development can be achieved only by building a global research, production, supply and marketing system and developing international markets.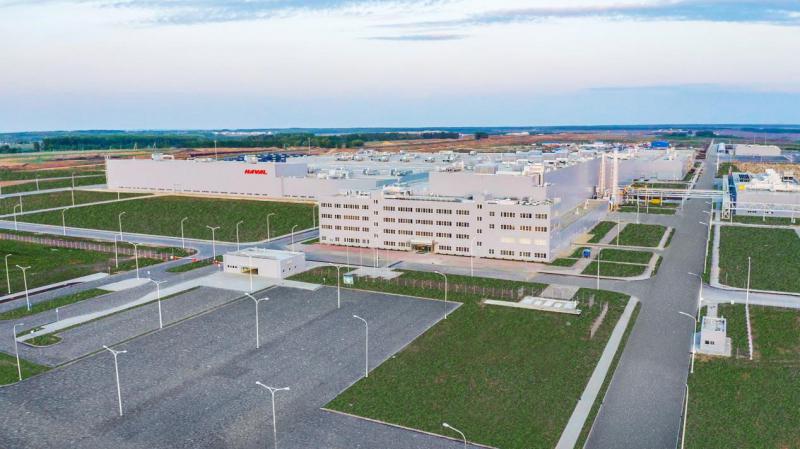 GWM's Tula Factory in Russia
Considering Russia as an important market to globalization, GWM completed and started the first overseas whole-process manufacturing factory of Chinese automobile brands - GWM's Tula Factory in Russia in 2019, which started a new journey of globalization as an Chinese automobile brand. Now, with the steady operation of Tula Factory in Russia and the highly intelligent production system, many models such as HAVAL F7, HAVAL F7x and HAVAL H9 have been manufactured locally, and their product quality takes the lead in the industry.
10,000 Vehicles of HAVAL F7 Rolled Off the Production line at Tula Factory in Russia
Thanks to the social and economic benefits brought by Tula Factory in Russia, Russian government attached more importance to the development of GWM in Russia. Under the Special Investment Contract (SPIC) signed between GWM and the Ministry of Industry and Trade of the Russian Federation in September 2020, GWM promised to make a total investment of Ruble 42.4 billion (about CNY 3.7 billion) to realize the localized production of automobiles and core components. GWM becomes the first and only Chinese automobile brand that has signed SPIC.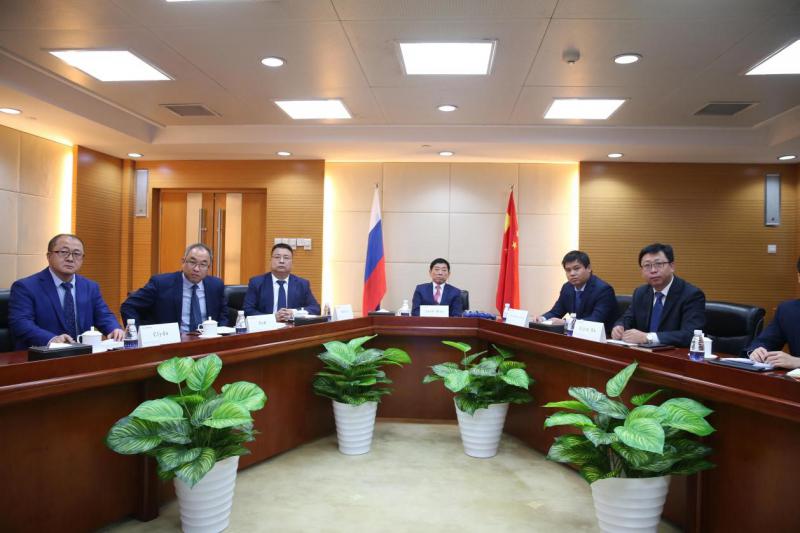 Jack Wei, Chairman of GWM, and other leaders attended the online groundbreaking ceremony of the engine plant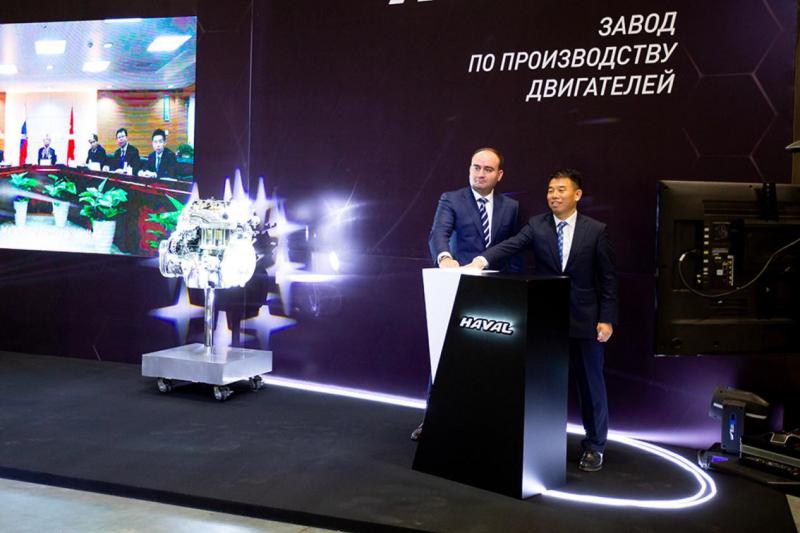 Groundbreaking Ceremony of GWM's Engine Plant in Russia
Under the SPIC, GWM promised to constantly improve its supply chain network in Russia. The groundbreaking ceremony of GWM's Engine Plant in Russia was held last November. Covering an area of over 10,000 m2, the Engine Plant is located in GWM's Tula Factory in Russia, with a designed annual production capacity of 80,000 engines. The factory will be completed and put into operation by the end of 2022, with the capacity of providing more than 90% of engines, providing more than 300 job opportunities for the local area in the future, and will stimulate local economic growth and get closer to the local consumers.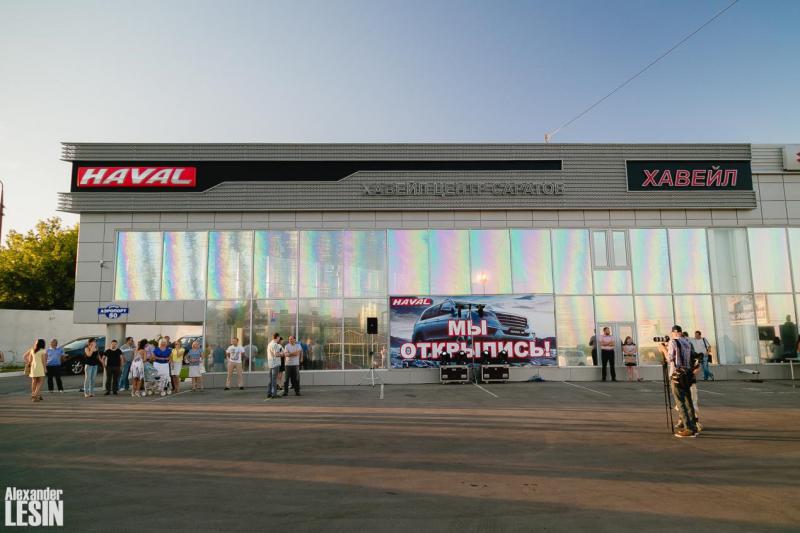 GWM's Dealership in Russia
In addition, the distribution network of GWM in Russia also develops rapidly. There have been nearly 100 dealers distributed in the first- and second-class markets such as Moscow, Saint Petersburg, Yekaterinburg and Tyumen, creating new travel experiences for Russian users with high-quality products and services.
Pretigious Awards from Crossover Marketing and Resonating with Users
In order to create a brand image that is more popular with local consumers in Russia, GWM exerted its strength in crossover marketing in 2020. Through several rounds of marketing activities to resonate with users, the GWM brand has enjoyed more popular supports and plays a positive role in the sales growth in Russia.
HAVAL Joins Hands with Top Russia DOTA 2 Team Virtus.Pro
In May 2020, HAVAL F7 joined hands with the most popular Russian rock super band BI-2 to release the single "Despair" to encourage the Russian people to have a desire for freedom during COVID-19 period, and appreciate the beauty of the world together after the end of COVID-19. In July, HAVAL exclusively sponsored Virtus.Pro, the strongest DOTA 2 team in Russia, and became the first automobile brand engaged in the field of E-sports in Russia, further integrating into the lives of young Russian consumers and injecting new connotations into the brand. In August, GWM HAVAL cooperated with Russian Arsenal Football Team. The two emerging forces are also striving for the champion dream. They established deep cooperation for making perfect integration of sports charm and HAVAL brand, and jointly offering amazing sports events for Russian fans.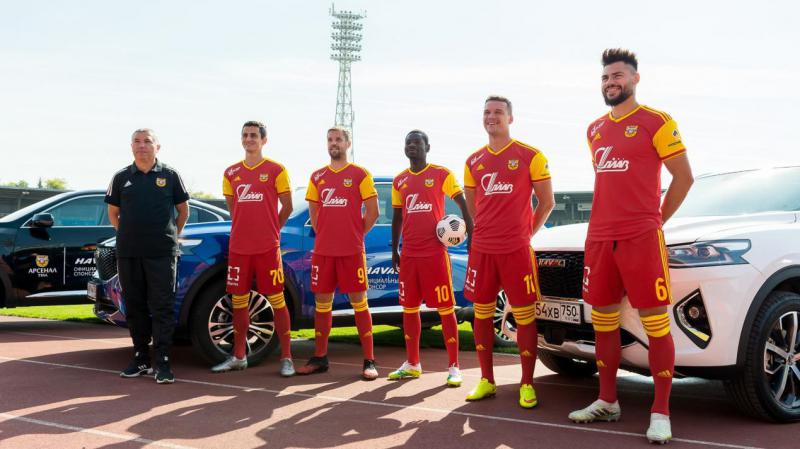 GWM HAVAL Brand Joins Hands with Russian Arsenal Football Team
It can be said that GWM's excellent product strength and image are being favored by more and more Russian consumers by catering to local consumers' preferences and exploring the marketing field.
Russia in 2020. Last May, the Organizing Committee of TOP-5 AUTO, an authoritative Russian automobile industry organization, announced the "Best PR Award Nominee for Russian Automobile Brands". GWM HAVAL stands out among 53 Russian automobile enterprises with its strong brand and sales growth momentum, and ranks among the top 6, becoming the only Chinese automobile brand among the shortlisted brands. In addition, HAVAL F7x also won the awards of the "Most Popular Chinese Automobile", "Annual Medium-sized SUV in Russia", the "Best SUV Design", etc. HAVAL brand won the "2019 Strongest Sales Potential Award" issued by За Рулём, the most authoritative automobile media in Russia.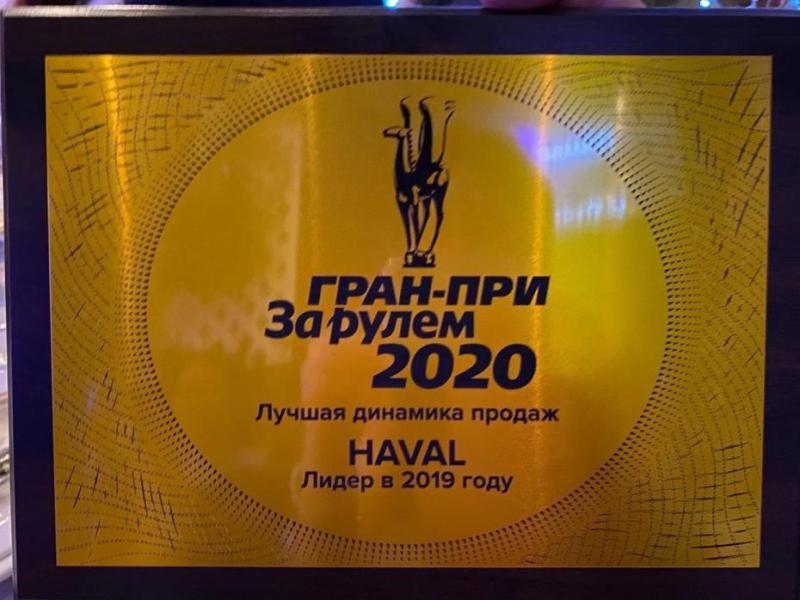 HAVAL Brand Won the "2019 Strongest Sales Potential Award" Issued by Russian Media
In the future, GWM will continue to accelerate its globalization, take Russia as its core strategic market, deepen its localization strategy, give full play to the potential of cooperation with local business partners, satisfy consumers with the best products and services, and continuously enhance the global value of Chinese automobile brands.