Rayong (June 9, 2021) – Great Wall Motor (GWM) inaugurated its second full-production manufacturing outside China today in Rayong Province, Thailand, in an event titled "GWM Smart Factory for Smart xEV World". The new factory is GWM's second largest full-production manufacturing facilities outside China. The opening ceremony was attended by the leadership team of Great Wall Motor ASEAN and Thailand, led by Elliot Zhang, President, and Greg Lee, Vice President – Manufacturing, alongside China's Economic and Commercial Minister Counselor Wang Liping, Thailand's Industry Minister Suriya Juangroongruangkit, EECO Secretary General Kanit Sangsubhan, representatives from government offices, and GWM's business partners.
With official opening of its second full-production manufacturing outside China, based in the Eastern Economic Corridor (EEC) in Rayong, GWM is imparting new vigor to the Thai automotive industry while reaffirming its position as the Global Mobility Technology Company with manufacturing concept of "Intelligence, Safety and Green". The inauguration also unveiled the first unit of the All New HAVAL H6 Hybrid SUV that rolled off GWM's Thai production to reassure Thai people of its readiness to deliver the best products, services, and experiences to Thai consumers soon.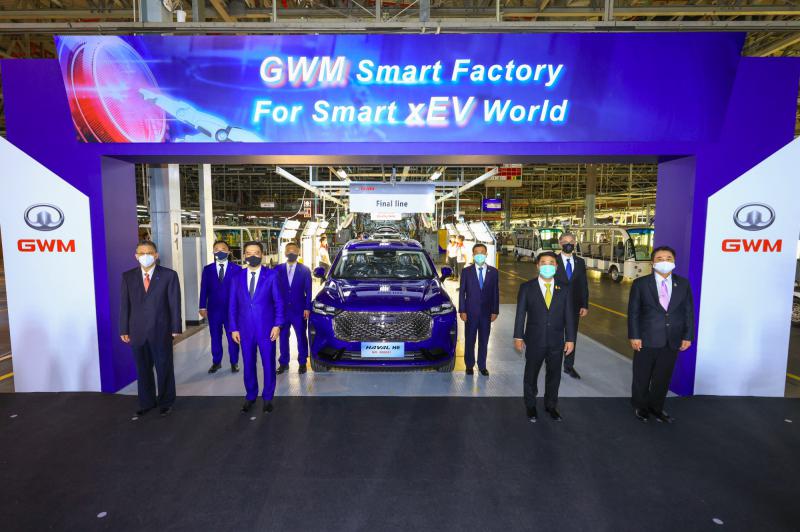 Elliot Zhang, President of Great Wall Motor ASEAN & Thailand, revealed, "Our Rayong Plant is GWM's second largest automobile production base overseas. It is our its second full-production manufacturing outside China. The opening demonstrates our readiness to manufacture quality products for official distribution across ASEAN. By the end of this year, it will create 1,000 new jobs in Thailand, and not to mention future increase in our workforce that will help spur the Thai economy. Today's event marks an important milestone in GWM's globalization strategy, realizing our expansion into ASEAN, especially into markets for right-hand-drive (RHD) vehicles. GWM strongly believes in the potentials of Thailand as an investment destination readily equipped with technology capability, industry expertise, and skilled workforce. Moreover, our partnership with automotive industry stakeholders, especially in electric vehicle (xEV) segment, will top up our capability and enable our Rayong Plant to play an important role in driving Thailand's auto industry development. As a smart factory with world-class manufacturing standards, it will bring a transformative change and set a new benchmark. We have introduced core technologies, including intelligent equipment, intelligent data systems, and big data technology to industrial applications and factory management process. We also adopt latest technologies in smart manufacturing, smart logistics, and digital operation from GWM to equip this factory with truly intelligent production, process, and management. In addition, we are introducing a new business model along with new experience design to Thai consumers to bring customer experience to new heights. GWM Stores and Partner Stores are being opened continuously to maximize satisfaction of our Thai customers. These achievements came with robust support from government offices and agencies, including the Board of Investment, as well as business partners and fans of GWM in Thailand. We appreciate continued support of all, and we promise to stay firm on our commitment—to keep developing with the highest standards for the capability to deliver even greater products, services, and experiences to Thai consumers."
GWM's second full-production manufacturing outside China
GWM Thailand's Rayong Plant was set up with a concept of "Intelligence, Safety and Green". Located in Pluak Daeng District, Rayong Province, it has an expansive area of 412 rai. In seven months since property acquisition, GWM has upgraded the factory and its systems into a smart factory with production capacity of 80,000 units per annum. This new factory will serve as GWM's key production base for RHD vehicles in Southeast Asia. Its production will be 60% for the domestic sales and 40% for export to overseas markets for RHD vehicles, starting with the All New HAVAL H6 Hybrid SUV as the first model to roll off its production line.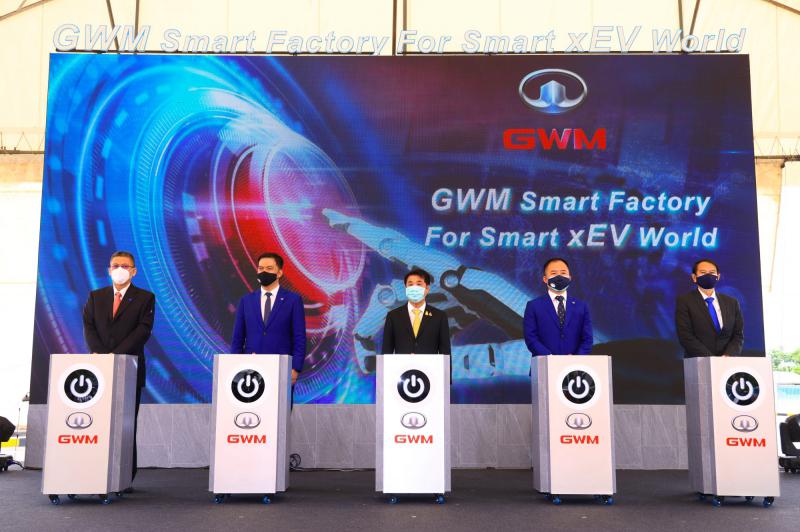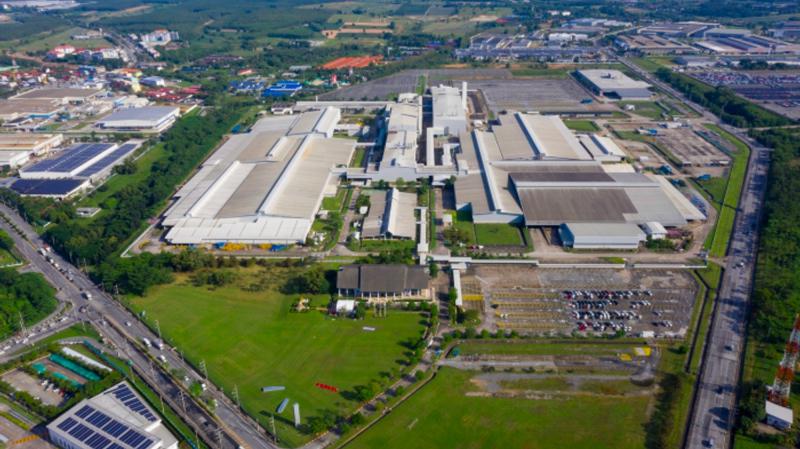 Greg Lee, Vice President – Manufacturing, added, "By setting up our production base in Rayong, Thailand, GWM is contributing to the Thai automotive industry as we brought in our automobile technology to help drive the industry development to the next level. It is also an opportunity for us to discover partnership with Thai innovators and auto-parts producers who will co-develop products with us. More importantly, we have created new jobs, shared our expertise, and supported skills development in the field of modern automobiles, including electric vehicle production technology, as we equip our local workforce with readiness and competency to produce and deliver quality automobiles to Thai people. Since our move-in in November last year, we have already filled more than 700 job vacancies in our company, and we plan to increase our workforce to 1,000 this year. GWM will continue to develop intelligent technologies and processes that will make our operations even more efficient and friendlier to the environment while adhering to high safety standards for our people as well as excellence in terms of business operation and production of quality automobiles."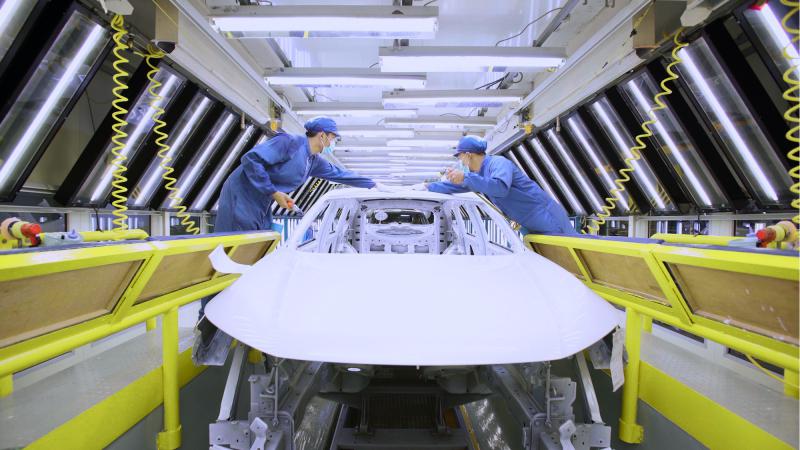 According to Steven Wang, Vice President of Sales & Marketing, the All New HAVAL H6 Hybrid SUV from the production line at Rayong Plant will undergo GWM's world-class production, testing, and evaluation with exacting standards across product quality, technology, and safety systems for utmost confidence of Thai consumers. The Thai-produced HAVAL H6 Hybrid SUV will come equipped with LIFE+ intelligent system, comprising of L – Level 2 autonomy (L2); I – Intelligence V3.5 with voice command support; F – Firmware Over-The-Air (FOTA) remote software updates; E – EYEQ4 intelligent chipset; and + (Plus) many more of technologies for a driving experience filled with convenience, fun and safety. The All New HAVAL H6 Hybrid SUV will begin its pre-sales on June 15 ahead of its official launch and price announcement on June 28.
The opening event was honored with presence of prestigious guests. Among them, Economic & Commercial Minister Counselor Wang Liping, Embassy of the People's Republic of China in the Kingdom of Thailand; Minister Suriya Juangroongruangkit, Ministry of Industry; and Secretary General Kanit Sangsubhan, Eastern Economic Corridor Office of Thailand jointly officiated the opening ceremony and congratulated GWM on the new milestone in front of attending representatives from government offices and agencies and GWM's business partners. The ceremony was followed by a guided tour of the new factory, with top executives and key staff of GWM serving as guides to introduce different workstations and technologies to the guests.
A Smart Factory Fully Equipped with Intelligent Technology in Every Process
GWM's Rayong Plant is comprised of four main workshops:
Press Shop
Body Shop
Paint Shop
General Assembly (GA) Shop
Each workshop is equipped with state-of-the-art innovations and technologies, such as artificial intelligence (AI), robotics, and computerized control systems for better production efficiency. They were designed and developed within GWM's global network of ten R&D centers in seven countries across the world. Every production process is under close supervision of GWM's highly experienced teams of experts with stringent quality control and safety standards.
Press Shop – The Starting Station for Smart Automobile Production
As the first sequence of automobile production, the press workshop produces large-size body panels and key metal parts. The Press Shop at GWM's Rayong Plant has yet to be opened. When operational, it will feature two production lines—a JINAN production line with Chinese technology and a WIP production with South Korean technology—with integration of FANUC intelligent six-axis robots. In addition, these production lines are equipped with automatic die change system and cutting-edge production inspection function for greater productivity and energy efficiency.
Body Shop – State-of-the-art Robotics and AI Technology
GWM's Rayong Plant houses a body workshop with expansive floor area of more than 30,000 square meters. On top of its intelligent, highly efficient design concept, this workshop is packed with high-tech equipment.
53 Intelligent Robots: Of them, 47 FANUC robots play an instrumental role in welding high-quality, high-strength steel body parts to ensure great durability. They work in coordination with six other robots that feed body parts to each workstation, resulting in smooth workflow and the most efficient body assembly.
MES Process Visualization: The system provides visual display of body parts and builds body in white from digital instead of cardboard plan. An automatic plan is transferred through MES to prevent errors, such as incorrect parts, incorrect options, etc. in various configurations. The system shows visual information of parts currently being assembled on PDA screen as a measure to ensure correct process and precision.
VIN Number: AI technology is used to automatically identify the location, depth, length, and other information through the network. Using photo detection technology, it identifies, analyzes, and compares parts to confirm the correlation by analyzing and processing data from engraved VIN number, recorded plan for MES, and engraved bar code.
Automatic Model Switching: An intelligent technology exclusive to GWM, it gives this framing workstation the flexibility to produce multiple vehicle models, using different gripping tools to handle different fixtures for various vehicle types, resulting in an ability to produce SUVs and pickup trucks, for example, in the same station.
Paint Shop – Beautiful Paintwork through Intelligent Technology
The paint shop at GWM's Rayong Plant occupies a large floor area of 39,744 square meters. Its paint process spans across more than ten exquisite steps, ranging from preparation of vehicle body surface, anti-rust electroplating to provide the best coating of paint layers, and through to final quality inspection before sending each unit to assembly line. The process helps assure that every car produced has beautiful, durable paint colors and will look new for long. Advanced innovations and technologies are used in various steps of the paint process.
The 8th Generation Ultra-high Penetration Electrophoretic Paint: This high-tech electro painting process greatly increases anti-corrosion property of the entire car frame by using ultra-high penetration electrophoretic painting process with a minimum of 15-micron anti-corrosive performance.
Regenerative Thermal Oxidation: Imported from Germany, this is an advanced thermal oxidizer with VOC removal efficiency above 99%, resulting in minimal emission of toxic gases and substances, and thus a paint process that is much friendlier to the environment.
24-Color Robot Automatic Spraying: This intelligent, computerized spray painting robot is programmable and provides consistent spraying characteristic through every session. It offers selectable vehicle color modes with up to 24 different colors to choose from.
In addition, the paint workshop has integrated many other techniques to perfect its spray-painting results, including use of special PVC glue to prevent permeation and leaking, and top coating with a special technique to enrich vehicle colors with a brighter appearance.
General Assembly (GA) Shop – Bring Automobiles to Perfection with Advanced Innovation
This is the final sequence of automobile production where cars are completely assembled. The GA workshop at GWM's Rayong Plant takes a huge floor area of 63,000 square meters. Its space and systems have been entirely upgraded in favor of intelligence, safety and green operation.
PDA Smart Scan & QA System: The intelligent scanning system is designed to prevent and minimize errors. Supporting up to 99 different parts, it works by recording parts information into the system before assembly to make them scannable using handheld devices. Instead of manual monitoring, the scanning function prevents four types of error: absence of scanning, incorrect loading, absence of loading, and repeat entry. By doing this, faulty assembly of critical and similar parts can be reduced to zero. In addition, parts traceability effectiveness is 100%.
Intelligent Chassis Line: Thanks to smart design, a chassis line features an L-shaped carrier for the first time, which creates a safe working environment. The new design enables the chassis line to support a variety of production plans for more flexible operation, greater speed, and support for multi-model vehicle production.
Dual-lift AGV Technology: The fully automated guided vehicle system enables quick assembly of chassis complete with intelligent production tracing and anti-collision protection functions. It supports multi-platform operation, allowing quicker and more efficient production capacity expansion and process route adjustment.
Assembly Manipulator: Robots with advanced intelligent system are used in vehicle assembly especially in complicated parts, such as panoramic moonroof assembly, to ensure precision, correctness, shortest work time, and minimum error.
Moreover, the GA workshop is equipped with smart automobile innovation and technology.
360 Degree Smart Camera: The camera system provides 360-degree view to give driver awareness of vehicle surroundings. Its cameras detect and display objects around the vehicle to give warning of objects at various distances. The GA workshop is equipped with high-precision equipment for testing and calibration of the 360-degree smart camera system. Ultra-wide-angle cameras are installed at the front, rear, left, and right sides of vehicle body with greatest precision. They are connected to the screen on the center console to display images from all four corners of the vehicle.
HUD System: The system processes imaging information and data, and makes driving information, such as road conditions and speed, easily visible to the driver on the front windshield to improve active driving safety.
The production line for the All New HAVAL H6 Hybrid SUV is also equipped with semi-automated equipment especially designed for battery installation and an advanced testing device to ensure ready-to-use battery. Moreover, every car from the production line must undergo exacting quality inspection process based on GWM's global standards.
An Eco-friendly Smart Factory
GWM's Rayong Plant is blessed not only with intelligence and safety but also its priority on eco-friendliness across vehicle production and testing, in line with the company's xEV Leader strategy that seeks to reduce global pollution. In addition to clean energy technology, GWM has improved the landscape of this plant to create pleasant surroundings in an embrace of shady park and public spaces for friendly work environment. Factory wastes are treated with full compliance to waste management regulations under Thai environmental laws in every respect, which reflects the company's true awareness and responsibility to the environment.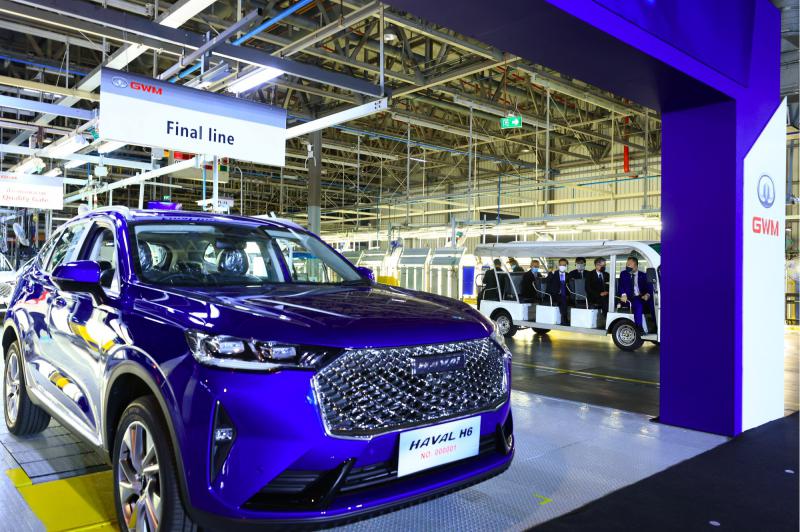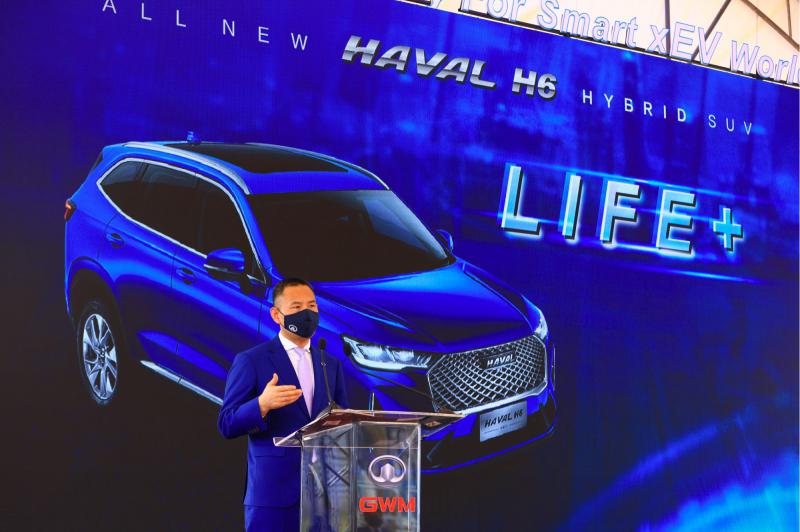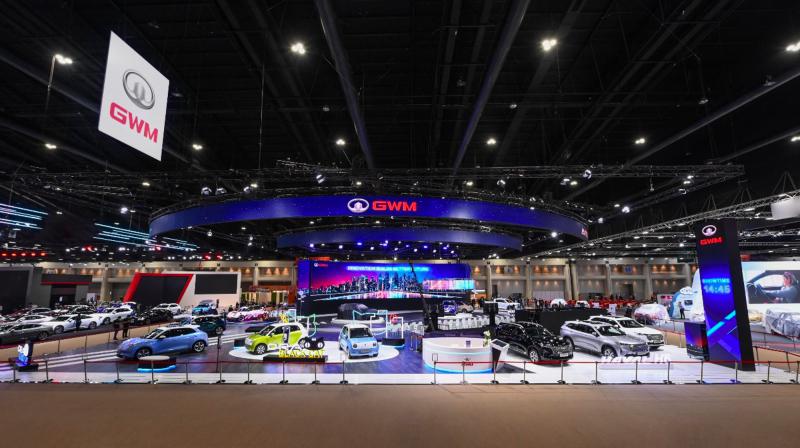 The opening of its newest factory in Thailand today is another key achievement of GWM as a Global Mobility Technology company. Besides, it marks a new milestone of GWM Thailand on its transition to the next generation of automotive industry with a smart factory that boasts high technology along with innovations in areas of safety and environment. GWM remains firm on it commitment to Thailand. The company is now ready to deliver high quality products and services to Thai consumers in a very near future and be part of the economic drive to position Thailand as the leader in Southeast Asia.