Great Wall Motors is very concerned about the difficulty of Hubei employees in returning to work. With the improvement of epidemic situation and the lockdown relief of Hubei, a number of buses were arranged to depart from Baoding to Hubei from March 29 to 30in five routes heading for Xiangyang, Enshi, Jingzhou, Xianning and other cities in Hubei to pick up 100 employees of Great Wall Motors stranded in Hubei. Before that, Great Wall Motors has sent special buses to Henan and other places to pick up employees.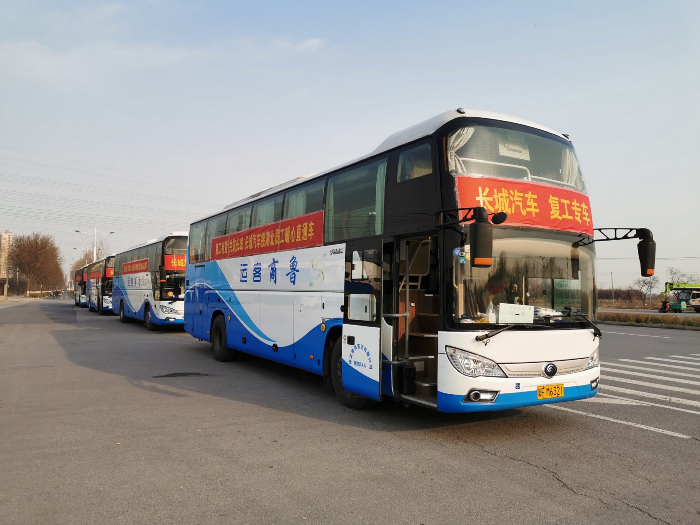 Direct buses sent by Great Wall Motors to pick up Hubei employees departed from Baoding
Before getting on the bus, the staff on each bus took the temperature of the employees and checked them according to the returning list. Masks and disinfectant supplies were available on the bus, and employees were instructed to take seat separately.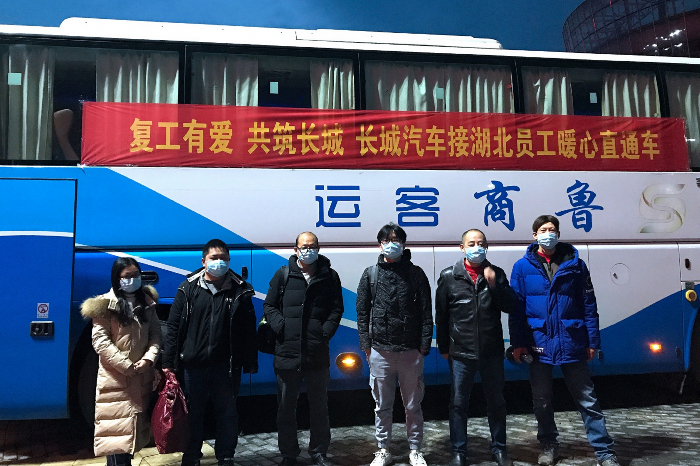 Great Wall Motors picked up employees in Jingzhou, Hubei
After a two-day round-trip of nearly 3,000 kilometers, 100 Hubei employees were finally transferred to Baoding by direct bus. Under Great Wall Motors' arrangement, they were quarantined at the hotel and received physical examination. Great Wall Motors will arrange them to return to work after confirming that they are in good health. All expenses incurred in the hotel during this period will be borne by Great Wall Motors.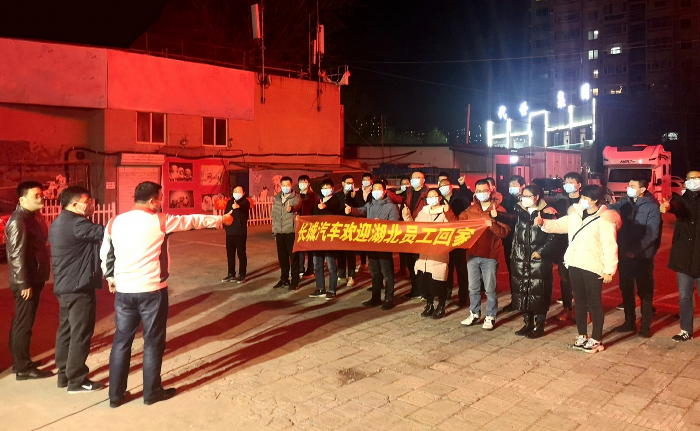 Great Wall Motors welcomed Hubei employees home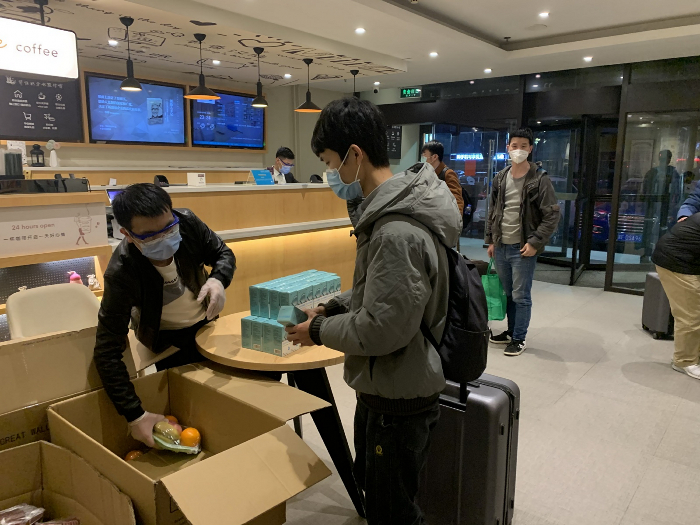 The staff distributed fruit and hand sanitizers to Hubei employees
As a leader in Chinese auto industry, Great Wall Motors has always kept its social responsibility in mind while continuously improving its operation quality. Adhering to the concept of "people-oriented and caring for employees", Great Wall Motors guarantees the balance between employees' career and life, and strives to improve their career and happiness.
Facing the sudden outbreak of COVID-19, Great Wall Motors' top priority is to fully cooperate with the state in the prevention and control of the epidemic, and continue to pay attention to the safety and health of employees. During the epidemic period, Great Wall Motors donated money and cars (with a total value of 8.85 million yuan) to various regions in the country, started a care fund for 20 million users, and launched a support policy of "three burden alleviations and three enablings" for its distributors.
For employees who cannot return to work, Great Wall Motors keeps in touch with them regularly and is well informed about their psychological status. Great Wall Motors promotes AI-assisted self-diagnosis service for employees, and provides online public welfare consultation services such as Health 100, JD Health, and government psychological assistance hotline, etc. Meanwhile, Great Wall Motors also holds online theme meetings such as reading sharing, love and companionship to reduce the impetuousness and anxiety of employees.
As the epidemic situation mitigated, Great Wall Motors gradually resumed production. At present, the vehicle production bases in Baoding, Xushui, Tianjin and Chongqing have resumed production. HYCET, Nobo Automotive, Mind Electronic Appliance, EA Group and other parts companies of Great Wall Motors have also returned to normal operation. In the process of work resumption, Great Wall Motors implemented the working principle of "prevention first, hierarchical control, hierarchical management and timely disposal", and built a safe and healthy factory environment based on the interests of employees in order to fully guarantee the health and safety of employees. Meanwhile, Great Wall Motors increased publicity on epidemic prevention and control to effectively improve the epidemic prevention awareness of employees.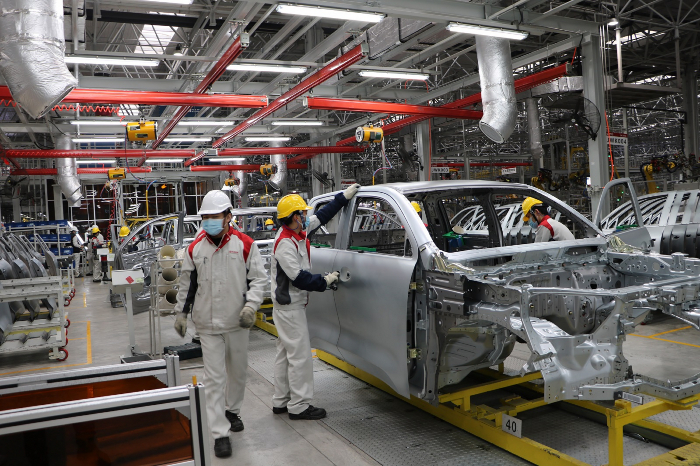 Great Wall Motors' Chongqing Smart Factory resumed production
For decades, Great Wall Motors had taken practical actions to give employees a sense of belonging and combine the interests of employees and the interests of the enterprise, so it had grown up all these years with sustainable development momentum.