Focusing on the market service standardization and excavating shortcomings, GWM will launch the activity of Overseas Haval Car-owner Satisfaction Survey from 20th Oct. to 20th Nov., for a whole month, with target to evaluate the comprehensive acceptance of brand, products, networks and services etc.
Focus, Discover SUV deeply, and build the market pole in China
With perseverance of Focusing-Strategy, GWM meets all kinds of customers' demands by focusing on SUV category, innovating in products line-up operation and allocating thoroughly in all SUV sub-segments. In 2016, GWM kept its leader advantage in market segments, built brand of SUV leader, and gained genuine worth of "No. 1 SUV in China". With a sales of more than one million (1.07) for that year, GWM had overcame 13.1% of its yearly sales target. Haval specially, with a sales of 933 thousand units, became the indicator of China's SUV market. Until this year's September, Haval H6 has been the China SUV sales champion for a 54 consecutive months. Haval H6 has sold 348.1 thousand units from Jan. to Sep., and been an unsurpassed SUV market pole ever.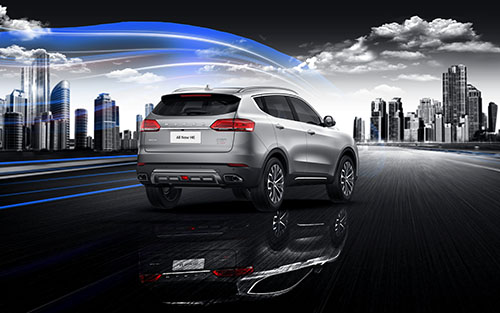 Haval, Superior China quality of ingenuity, and blossoms overseas particularly
GWM developed overseas market actively, and Global-Haval-Success achieved preliminarily. Russia, Australia and South Africa Haval subsidiaries self-operated smoothly. Until this September, more than 22 markets have launched Haval, like Chile, Peru, Ecuador, Bolivia, Malaysia, UAE, Saudi Arabia, Tunisia, Oman, Azerbaijan, Georgia, Iraq and Benin, etc. In 2017, to promote network operation & service level continuously, build overseas brand of HAVAL DELIGHT and create customers satisfaction persistently, GWM will improve the satisfaction level through innovation and revolution of marketing and services.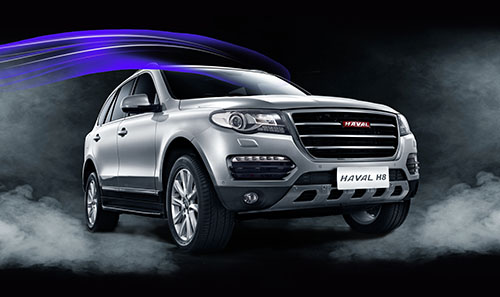 Haval, Professional off-road quality, Safety navigating future
Haval regards safety as its core brand competitiveness, and disciplines itself with fierce safety standard; meanwhile, the brand is developing constantly service quality, enhancing customers' beliefs and building better brand image. This survey covers brand, networks, products and aftersales services, and holds on for one month. Overseas Haval Car-owners could fill in the questionnaire via email links or official website, and also could be participated in interactions by distributors Facebook, etc.
Haval Owner Survey Link (EN):http://diaoyan.haval.com.cn/jq/17368768.aspx