The 2nd World Intelligent Driving Challenge (WIDC) came to an end. Amid different levels of current intelligent driving technology, HAVAL's driverless car showed outstanding performance, winning pioneer awards both in Cross-country Race and Expressway Race, and a leading award in City Block Race. In addition, among the 7 individual awards for the driverless car teams, the "best cross-country vehicle" was granted to HAVAL's driverless car.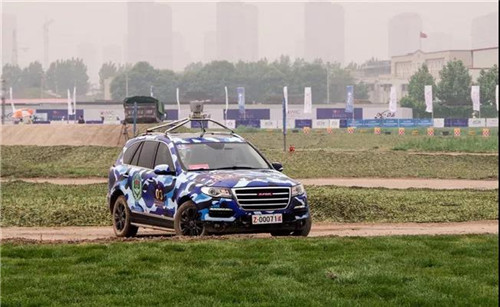 As an event with the highest level in Chinese intelligent vehicle industry, WIDC is China's first intelligent driving competition with international fleets participated. It attracted a total of 91 fleets from colleges and universities, scientific research institutions and enterprises (e.g., Tsinghua University, Army Military Transportation University, Louisiana State University in America and Tianjin Intelligent Connected Vehicle Industry Research Institute), giving an excellent technical competition.
HAVAL's driverless car has completed the challenges successfully, showing its high technical level
In addition to the original enclosed driving areas, cross-country and expressway driving areas were also provided for the driverless car team—the a remarkable one in the race. There were 30 teams participating in the race, including 25 domestic ones and 5 overseas ones. As the model winning the first prize in last year's competition, HAVAL's driverless car this time continued its impressive performance, which was reported specially by the Live News of China's CCTV. In this way, HAVAL's achievements in the field of driverless car were recognized.
In the cross-country race, HAVAL's driverless car gave response to such difficulties in advance as climbing and wading, and braked to slow down, thus enabling it to pass perfectly. It showed the high sensitivity of sensing equipment and the capability of immediate data processing. In the Expressway Challenge Race, HAVAL's driverless car successfully completed the challenge by bypassing the accident zone and entering the service area and gas station without making mistakes. Moreover, HAVAL's driverless car, in the City Block Race with more complex scenarios and obviously increased difficulties, still completed the competition smoothly through skilled and accurate operations. In the end, a number of prizes were awarded to HAVAL's driverless car.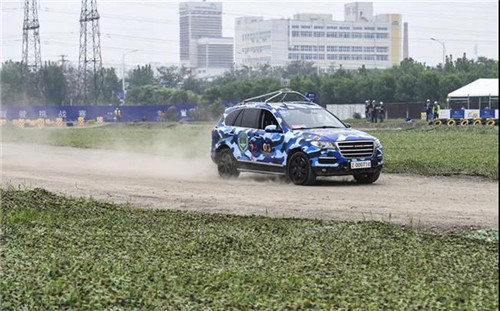 Through WIDC, the achievements of OEMs and scientific & technical corporations in automatic driving field were demonstrated to the general public. The technical results of HAVAL's driverless car in this sector, however, showed a comprehensive progress of intelligent driving technology in China's automotive field, and brought enough confidence for automatic drive to enter people's real life in the future.
HAVAL leads technological development of the industry along with further exploration in intelligent driving field
It is learned that HAVAL's driverless car is a test model jointly built by HAVAL Brand of GWM and Army Military Transportation University. As an independent brand, GWM always possesses forward thinking in R&D with "excessive investment". As early as in 2009, GWM began to study driving assistance system and conducted a research on automatic driving technology. So far, it has a technical accumulation of 10 years.
At the HAVAL SUV brand ceremony in early 2017, GWM officially unveiled an automatic pilot system "i-Pilot". Mass production of automatic driving models for expressway is expected to be available in 2020 and all-time driverless models are to be launched in 2023. After 2025, safer driverless models with stronger adaptability and lower cost will be rolled out, and the ultimate goal is to launch the completely driverless SUV products with the highest safety. For this reason, GWM has taken the initiative to build a national demonstration area for intelligent driving area and signed a cooperation agreement with Baidu, providing sufficient technical supports and equipment for R&D test of intelligent driving.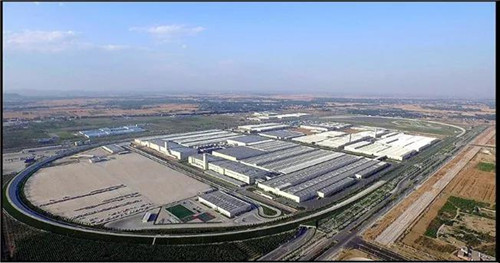 It is well known that intelligent driving in the automobile industry has become the next trend of technological revolution. Once being available, it will be bound to bring great changes to people's life. HAVAL brand of GWM has always been at the forefront of intelligent driving technology, becoming a pioneer in this sector, which not only actively promotes the development of intelligent technology in the whole industry, but also makes it possible to realize the dream of driverless driving.