On August 20, 2018, GWM officially released an independent brand of new energy vehicle - ORA. It is the first one of mainstream automakers to carry out brand management in terms of new energy car business, which is another significant move by GWM in the new energy sector following the announcement of the joint venture with BMW.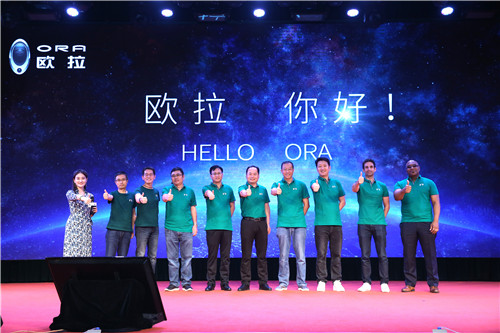 "GWM has made overall arrangement in new energy with devoting to R&D for a decade since a research group was established ten years ago" said Mr. Ning Shuyong, the Vice President of GWM and General Manager of ORA, "GWM insists on doing active research and development on new energy vehicles, not changing from fuel into electricity or making policy cars. More consideration is given by GWM to the healthy development of the new energy vehicle market after the policy retreats."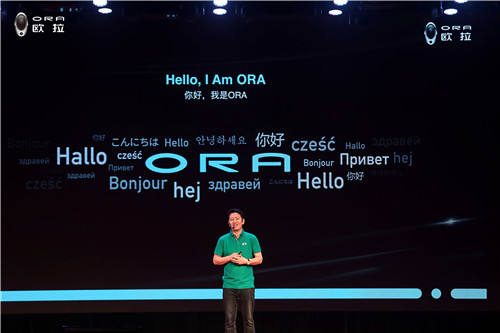 ORA: "New Generation Electric Car" as New Urban Youth
The new energy brand is named as ORA to pay homage to Mr. Euler- the world's famous mathematician. GWM decided to name its new energy vehicle as "ORA" because mathematics is the foundation of human scientific and technological innovation, and the core and premise of auto design, research and development. "ORA" implies that GWM will continue to be meticulous and insist on making good automobiles.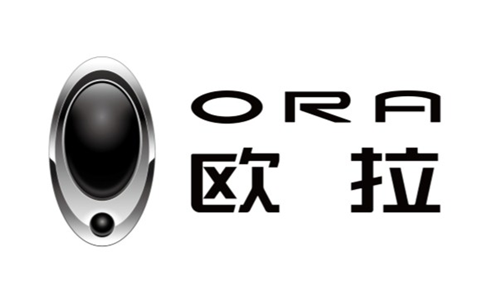 ORA refers to the combination of Open, Reliable and Alternative:
Open means open and win-win business model;
Reliable means reliable, high-quality, dynamic and mileage free of anxiety;
Alternative means unconventional, intelligent connection and automatic drive for pure electricity.
ORA brand logo is derived from the exclamation mark, meaning to salute and greet to salute Mr. Euler, to greet users and the world. ORA hopes to bring surprise to people and represents GWM's determination to create amazing products for users at the same time.
ORA is positioned as a new generation of electric car. Different from traditional car-making enterprises and new car-making enterprises with just changing from fuel vehicle into electric vehicle,difficulty in delivery and high price positioning, ORA has a profound car-making accumulation and control of quality and safety which are not available in the new car-making enterprises. Integrated with the current leading intelligent network technologies, it is an independent new energy brand in traditional car-making enterprises.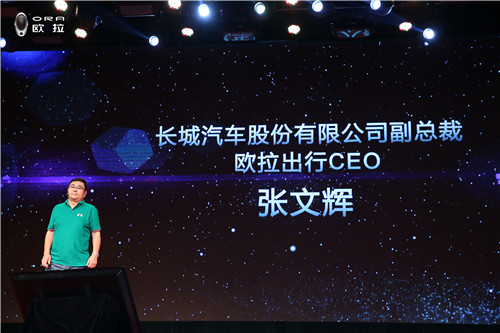 ORA is specially made for city travel advocating more stylish, smarter and safer travel mode. ORA's vision is to become the leader in electric cars with targeted users of the new generation of urban youth who have open, friendly, happy and confident attitude to life. They are reliable and responsible, love challenges, have their own value judgments about life and work, also they don't follow the crowd. They are the slash youth of new urban life.
Brand-New ME Platform Builds Three Major Models
Over the past decade, GWM has invested over 10 billion RMB to research the development of the frontier technologies such as new energy, intelligent connection and automatic drive, to create an exclusive platform and products for new energy. Under the ORA's pursue of "Being the best at the same level", ME platform, as the exclusive pure electric platform created by GWM for ORA makes substantial breakthroughs in space, safety and efficiency from the chassis to interior and exterior decorations in combination with advanced technologies of the current intelligent connection.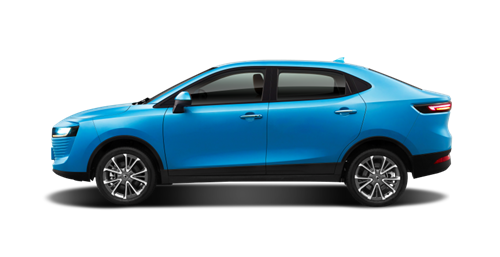 Based on ME pure electric platform, ORA has created three products: iQ, R1 and R2. The iQ is the first model of ORA. It is positioned as a new generation of pure electric compact cross-SUV which is equipped with Farasis ternary lithium-ion power battery and BorgWarner permanent magnet synchronous motor, with comprehensive distance of 360 Km per charge. The overall design style of iQ is concise, fashionable and full of a sense of future. The interior design with beauty of simplicity is favored by young people nowadays due to its penetration design of left and right air conditioning vents, and the sense of suspension created between the center console and the leather facing. Advantages including big back seat space, and the design and convenience of hatchback luggage trunk, are more obvious than those of the same type of electric cars.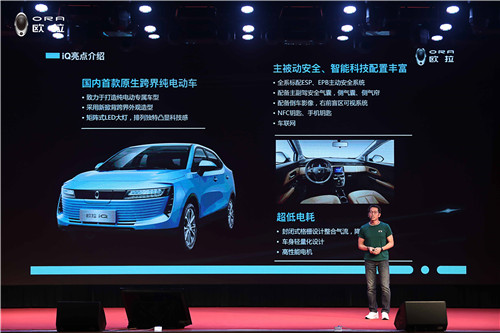 R series models have the lightest and the longest driving distance per charge, the largest space, the finest workmanship and the most intelligent interconnection in the same level of cars. The lovely and retro ORA R1 is positioned as a small new generation electric car due to its fashionable and individualistic, nifty and lovely design style. The space mascot ORA R2 is positioned as the more intelligent electric car due to its cute appearance and a bit of science fiction feel.
The new energy strategy of GWM was made with starting devoting to the scheme and R&D in new energy field as early as 10 years agoWith incorporating the technologies of multiple countries around the world such as China, German, Japan, Austria and Korea, and the common wisdom of modeling experts,ORA products can well meet global sales standards.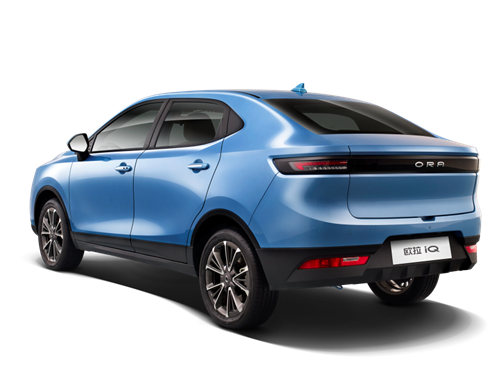 Distribution in New Energy and Creation of Ecosphere
According to the plan, GWM will create four platforms and four brands, and derive several products based on such four platforms by using three technical routes: hybrid + pure electric + hydrogen fuel.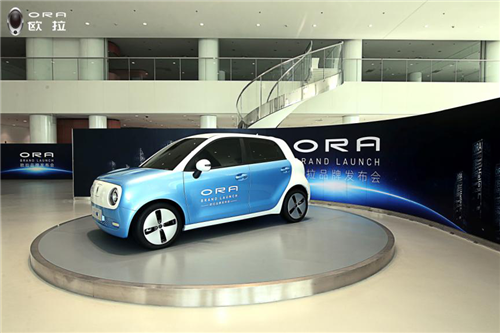 n addition to ME platform, high-end plug-in hybrid platform - Pi4 platform has been applied in WEY P8 plug-in hybrid model. Its core is to support hybrid two-axis driving technology. The front and rear axles can be completely decoupled to realize three driving models including front drive, rear drive and four-wheel drive. The hydrogen-powered XEV platform is a special platform for hydrogen fuel cell vehicles. Due to a certain commonality between parts layout and power system layout of electric cars and fuel-cell vehicles, a common platform for electric cars and fuel-cell vehicles will be developed in XEV project, so that the pure electric cars and fuel-cell vehicles of GWM can be both produced by such platform in the future.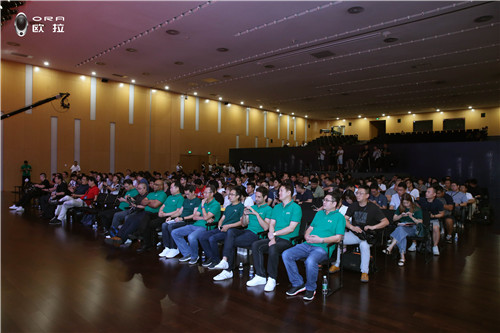 Furthermore, the joint venture between GWM and BMW will also create a new platform. As the only member of the Chinese automobile brand in the Hydrogen Council, GWM has established a hydrogen fuel R&D center and created a hydrogen power XEV project platform, and will launch the first new hydrogen fuel car on the platform before 2022 Beijing Winter Olympics.
The world auto industry is entering an era of truly subversive innovation. GWM takes the launch of "ORA" brand as its starting point and accesses into the sector of new energy vehicles with full strength. It is the choice of the times and the inevitability of historical development. GWM, being surefooted to make automobiles, will live up to the era and bring more surprises to users and the market with technical innovation.