The Annual Grand Prix, sponsored by the Publishing House of Drive, is the Oscar in the Russian automobile industry. In this year's competition, Haval Brand won the Special Award of "Best Investor of the Year 2019" Russian automobile industry for its Tula Plant Project.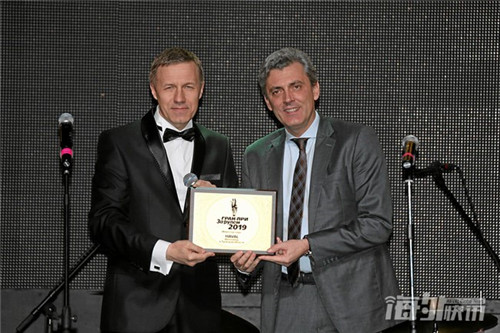 After Great Wall Motor Company Limited (owner of Haval Brand) signed the "Investment Agreement" with Tula State Government and Tula State Development Group in Shanghai, the Tula Plant -Project was officially launched on May 20, 2014. In August of the same year, Great Wall Motor held the Cornerstone Laying Ceremony for the launch of the Haval Plant - in the Uzlovaya Industrial Park, Tula.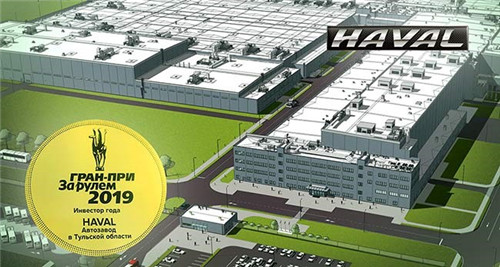 So far, HAVAL Tula - Plant is largest overseas investment project of Great Wall Motor and the first wholly owned and full-process plant of a Chinese brand in Russia. With a total investment of US $500 million, the plant covers an area of 216 hectares, including Pressing, welding, painting, assembly - and parts workshop. The annual production capacity of the plant will be 80,000 in Phase I and 150,000 in Phase II. - it will satisfy the local requirement, radiate the countries around Russia and attain the goal of exporting to Europe . Recently, the plant's first assembly model, Haval F7, a young and fashionable SUV, will be sold in Russia.
Tula Plant in Russia is a milestone in Great Wall Motor's expansion of international automobile market. Even in times of economic instability in the Russian market, Great Wall Motor still chose to march forward in adversity, which not only promoted local employment in Russia, but also demonstrated its determination of building a global professional SUV brand.