Under China's strategy of " The Belt and Road ",Great Wall Motors' Tula factory in Russia is the the first Chinese full-function automotive factory in overseas. Tula factory will be officially completed and put into production at the beginning of June. In the meantime, HAVAL F7, Great Wall Motor's first "global car" will be launched in Russia. On the occasion of the 70th anniversary of the diplomatic relations establishment between China and Russia, as an essential measure of in-depth economic and trade cooperation between China and Russia, the Tula factory in Russia has undoubtedly accelerated the globalization of Great Wall Motors and helped China's economy to seek new space in the global market.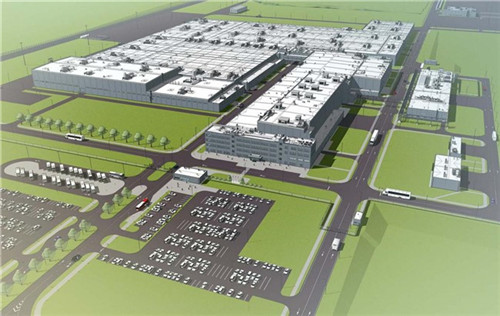 Bird View of Great Wall Motor's Tula Factory in Russia
Different from the former KD assembly plants of Chinese automobile enterprises, Great Wall Motor's Tula factory in Russia is the first overseas complete vehicle manufacturing factory of Chinese automobile enterprises covering the four major production processes of stamping, welding, painting and general assembling. The commissioning of Tula factory has great significance to the strategy of "Going Global" of Chinese automobile brands - it has explored a complete path of globalization in the era of downturn stock competition of Chinese automobile brands in the domestic market, boosted the globalization of Chinese automobile enterprises into a new era of standard technological output. It is a milestone in the Chinese automobile industry.
Globalization of Chinese Auto Brands is an Inevitable Trend in the Age of Stock Increase
At present, China's economic development mode is shifting from extensive growth of scale and speed to intensive growth of quality and efficiency. The economic structure is changing the priority from incremental expansions to in-depth coexistence adjustment of stock adjustments and incremental optimization. In other words, China's economy has entered a deepening transformation period, and the globalization of Chinese enterprises is becoming a new growth point for its further development, especially for Chinese automobile brands, "going global" has become an inevitable way to go.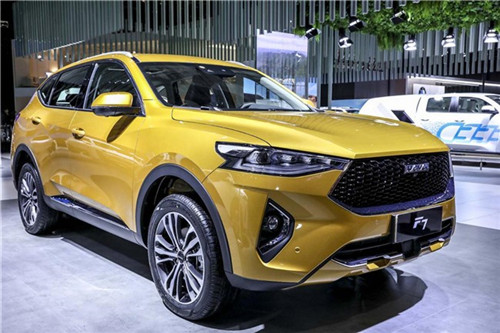 HAVAL F7
In 2018, China's auto market witnessed its first negative growth in 28 years, and has not shown any sign of warm-up in 2019 yet. It is indicated by all sorts of signs that China's automobile market is changing from an incremental market to a stock market.
At present, the major Chinese brands are still confined to the domestic market. In the age of the Red Sea with increasingly fierce competitions, the only way for Chinese automobile brands to achieve sales growth is to have a worldwide view and compete globally. Meanwhile, the gradual liberalization of the share ratio of joint-stock automobile enterprises also means that China is more open to the world. Under the influence of matthew effect, Chinese auto brands will face more challenges in the domestic market in the coming days.
"Therefore, it is a necessary requirement of Chinese auto enterprises' survival and further development to go abroad and explore overseas markets, build globally competitive products and achieve the brands with global influence. In Wei Jianjun's view, "As the leader of China's SUV, HAVAL shall not only take the first place in China, but also go global firstly, expand theglobal market, and compete with the foreign auto brands."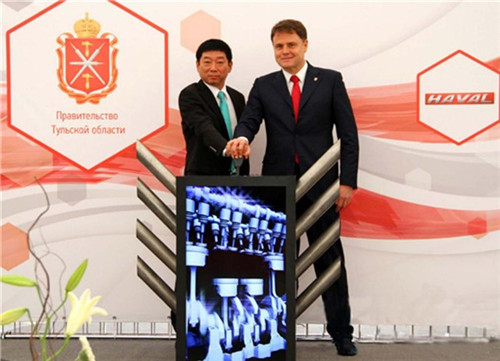 Wei Jianjun, Chairman of Great Wall Motors, and Gruzdev, Former Governor of Russia's Tula Prefecture, Lay the Foundation for Tula Factory
As a result, the Tula factory with a total investment of 500 million US dollars and a production capacity of 150,000 vehicles will soon be completed and put into operation, which is the largest investment project of the Chinese manufacturing industry in Russia, as well as the largest plant project of Chinese automobile brands in overseas markets. It highlights the confidence and determination of Great Wall Motors in expanding into overseas markets and facing global competition. It marks the full landing of Great Wall Motors' overseas manufacturing capacity and indicates that globalization has entered into a new stage.
From product trade to technological standards, Chinese auto enterprises are heading for a new journey of "Going Global"
As a matter of fact, overseas KD assembly plants established by Chinese auto brands have existed for a long time. However, the difference is that with the improvement of technological manufacturing level and research and development strength of Chinese auto brands, especially Great Wall Motors, Tula factory, which has advanced and complete four major production processes, is leading Chinese auto enterprises to "Go Global" to a new height – transferring from the previous product trade output to the output of technological processes standard.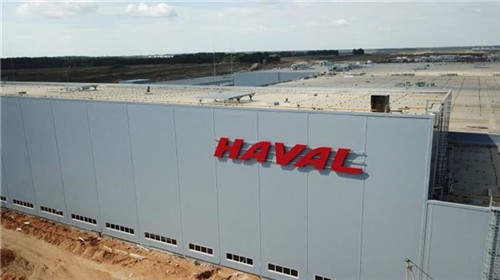 Great Wall Motor's Tula Factory in Russia
As the first complete vehicle manufacturing plant of Chinese auto enterprises in Russia, Tula factory has four workshops, namely stamping, welding, painting and general assembling. Tula factory introduced advanced technology and tooling equipment to ensured the whole production process safe, efficient and environment-friendly,.It could reach the world-class manufacturing level. For example, the stamping workshop is equipped with a full-automatic closed production line with four sequences of fager pattern, ABB seven-axis robot is applied to transport the parts and an automatic rapid die change system is adopte, which shortened the time of die changing to 4 minutes to realize safe and efficient production. The wrlding and assembling workshop are equipped with robots.The automation rate of main welding wires is 100%, and that of sub-welding wires is 40%. At the same time, NBG multi-model automatic switching production line is adopted to realize the switching of three models automatically.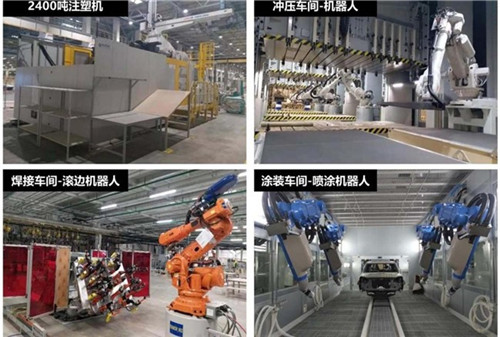 Overview of Four Major Process Workshops in Great Wall Motor's Tula Factory
In particular, it is worth mentioning that great efforts have been made by Tula factory in environmental protection to implement the concept of sustainable development. Its painting workshop uses water-based paint spraying technology and waste gas incineration technology, which can reduce VOC (volatile organic compounds) emissions; advanced sewage treatment equipment is adopted in the power station to purify the production wastewater step by step to realize "zero emission".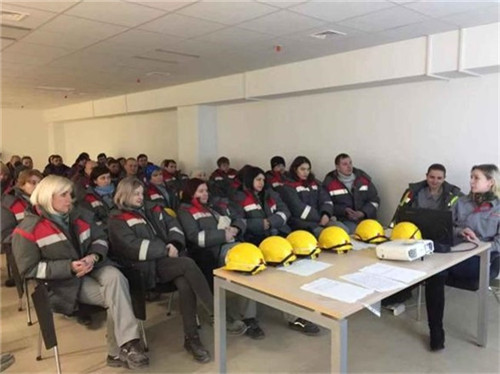 Russian Employees of Great Wall Motor's Tula Factory in Russia
It is still remembered that the "exchange market for technology" approach was adopted while China's automobile industry was starting up, and faced a relatively weak industry foundation. Thus the modern automobile production lines were gradually built up. Now, by the whole industry's development enhancement, Chinese automobile brands have also begun to rapidly upgrade the local production and manufacturing level by exporting technological standards, thus expanding overseas markets. This has explored a complete globalization path for Chinese automobile brands to go global, and will bring lasting and far-reaching impact on the globalization of China's automobile industry.

Great Wall Motor's HAVAL 4S Dealership in St. Petersburg, Russia
China has been in a favorable position in foreign trade for a long time. However, Made-in-China has been labeled as low-end and cheap in the international market due to the unreasonable export structure, with products mainly focusing on low added value commodities, such as textiles. Now, under the witness of the heads of state of China and Russia, Great Wall Motor Tula factory's completion will stand at a new historical starting point, unveil a new era for the export of technological standards of Chinese auto enterprises, and further promote the transformation and upgrade of Chinese manufacturing to high-end.