While more and more products "Intelligently Made in China" are sold overseas, China's automobile industry is about to set sail. On June 5, Great Wall Motors' Tula Factory in Russia, the largest overseas vehicle manufacturer built by Chinese automobile enterprises covering the four major production processes of stamping, welding, painting and assembly, will be officially completed and put into production. Meanwhile, HAVAL F7 will be launched in Russia as the first global car of Chinese automobile brands. At this historic moment, nearly 150 mainstream Chinese media, including People's Daily, Xinhua News Agency and Economic Daily, and more than 50 overseas media, will be gathering in Tula to witness the historic moment of Chinese automobile brands going global.
HAVAL Global Factory and HAVAL F7 are not only the joint efforts made by China and foreign countries in implementing the "Belt and Road" Initiatives, but also another important achievement of China and Russia in continuously strengthening bilateral economic and trade cooperation on the occasion of the 70th anniversary of the establishment of diplomatic ties between the two countries.
More than 200 media representatives ,from China and foreign countries, will make news report on Tula Factory's completion and HAVAL F7's Launch Ceremony, visit Tula Factory for test drive of the overseas model of HAVAL F7. In addition, they will visit the 4S store of HAVAL SUV in Russia to get a comprehensive and in-depth understanding of the development status of HAVAL SUV in Russia and convey the confidence and determination of developing overseas and realizing globalization.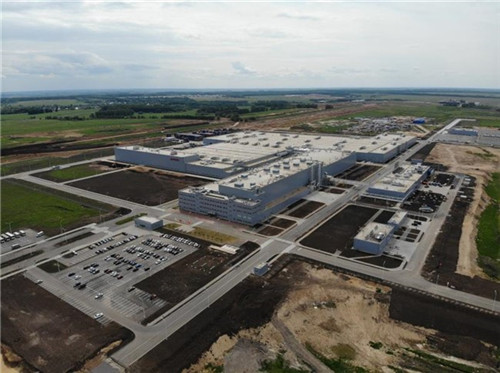 "With the completion of the Global Factory, Tula will become the "bridgehead" of Great Wall Motors to expand overseas market
At the HAVAL Global 5-million-sales Grand Ceremony at the beginning of this year, Chairman Wei Jianjun officially released the "HAVAL 5-2-1 Globalization Strategy", that is, to realize the single annual sales volume of 2 million within 5 years and become the global No.1 professional SUV brand. He also indicated that the globalization is an inevitable trend for Chinese brands. In the future development, HAVAL must go global to create globally competitive products, and build a globally influential brand as a global SUV leader.
After 15 years of development, the Russia has become one of the most mature overseas markets of HAVAL brand and the point of strength in HAVAL's globalzation strategy. At present, there are more than 100,000 HAVAL vehicles in the Russian market. By the end of 2018, HAVAL brand has 35 distributors in Russia. It is planned that there would be about 70 distributors in 2019.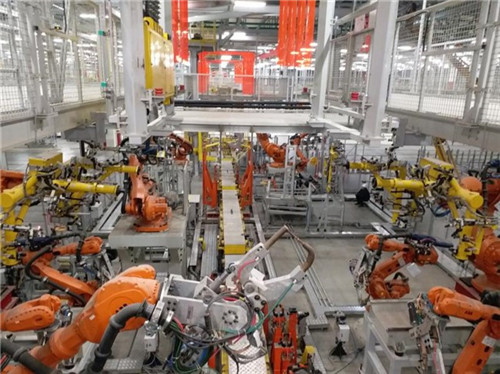 The completion of Tula Factory shows that HAVAL has entered a completely new stage of development in Russia. Tula Factory introduced advanced technology and tooling equipment to ensure that the whole production process safe, efficient and environment-friendly. It could reach the world-class manufacturing level. For example, the stamping workshop is equipped with a full-automatic closed type production line with four sequences of fager pattern, ABB seven-axis robot is applied to transport the parts and an automatic rapid die change system is adopted to realize safe and efficient production. The welding workshop is equipped with robots. The automation rate of main welding line is 100%, and that of sub-welding line is 40%. At the same time, NBG multi-model automatic switching flexible production line is adopted to realize the automatic switching of three models.
The primary task of Tula Factory is to meet demand in Russia and neighboring markets. The factory will then export more to eastern European countries. It will be regarded as a major production base when HAVAL further develops the mainstream European markets. Tula Factory is the "bridgehead" of Great Wall Motors to expand European market and an important base of Great Wall Motors to further expand overseas market.
HAVAL F7, the most fashionable "global car", has been followed by domestic and foreign media
HAVAL F7, a "global car" made in Tula Factory will be officially launched in Russian market, which is pretty familr to Russian car fans. As early as last August, during the 2018 Moscow Motor Show, HAVAL F7 was reported by Russian Newspaper, a core media in Russia. HAVAL SUV will become more competitive in the future, and HAVAL F7 may even "completely change the Russian market".
With its trend-leading excellent modeling, industry-leading AI intelligent interaction, rich and luxurious intelligent technology configuration, steady, comfortable and extremely intelligent driving, unparalleled intelligent security at the same level, and all-terrain adaptability comparable to professional cross-country SUV, HAVAL F7 has been selling well since its' launching in China. It has been sold more than 10,000 units for 5 consecutive months, showing strong competitiveness.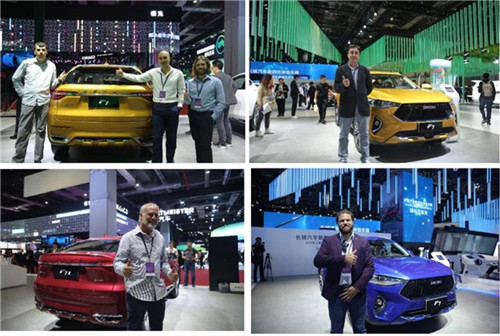 At the Auto Shanghai 2019 in Apr, HAVAL F7 was under the spotlight with intense media coverage. It also attracted interest of overseas media representatives and distributors, making it the most popular vehicle model on the spot. Domestic and foreign media have regarded HAVAL F7 as the "coolest" global car, and considered it as a model for China's global cars.
On August 25, 2014, Wei Jianjun, Chairman of Great Wall Motors, and Gruzdev, former Governor of Russia's Tula Prefecture, laid the foundation for Tula Factory. Five years later, we have seen Great Wall Motors with great development in the international market. We have also seen that, HAVAL F7, which was born as a global car, is ready to chase its global dream.